Interview: 2021 Must-Know - Baby Queen
Interview: 2021 Must-Know - Baby Queen
"I try to comprehend all the meaning in emotion / I'm emotionless," Baby Queen sings in her first release of 2021, 'Raw Thoughts', a song she describes as the most important song of hers to date, catalysing the sound of Baby Queen.
That sound - high-energy, raucous, and entirely unfiltered - is the current running through her 'Medicine' EP from last year, and has been praised by the likes of Courtney Love (who calls her a "confident young lady without one bad song").
Born in South Africa and now based in London, Baby Queen (real name Bella Latham) continues to grow her Baby Kingdom by the day, sending handwritten letters to her fans, and this is a bandwagon you don't want to be late to.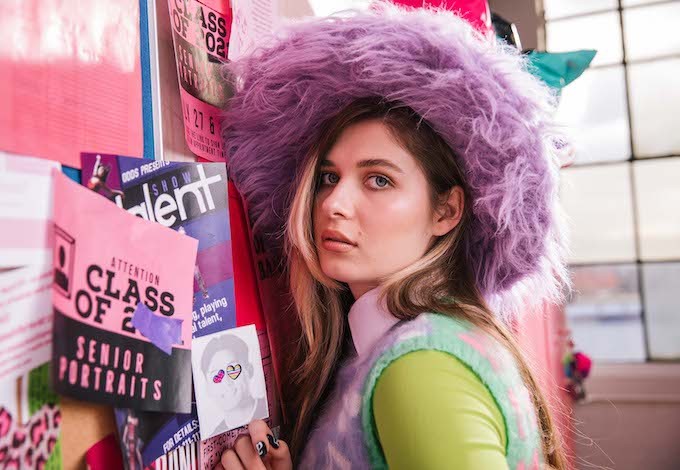 MUST-LISTEN: 'Raw Thoughts', 'Buzzkill', 'Want Me', 'Medicine'.
YOU WILL LIKE, IF YOU LIKE: Charli XCX, Lorde, Pale Waves, Halsey, Silver Sphere, Lily Allen... and decorating letters to your friends with stickers.
COUP DE MAIN: You started off 2021 releasing 'Raw Thoughts', in which you sing: "Always keep raw thoughts close." You're so honest and unfiltered in your music - does it ever feel scary to be sharing so much of yourself with your listeners?
BABY QUEEN: I've never really been scared of being honest; not in music or in real life conversation. I'm actually scared of not being open enough, because for me, the more honest the lyrics are in a song, the more profound they are. I know how important it is as a fan to hear the musicians you look up to the most talking about things you struggle to deal with in your life; and being honest has allowed me to make some really remarkable relationships with young people in the Baby Kingdom, because they feel like they can mirror and reciprocate that honesty with me, which is incredible.
CDM: In the second verse of 'Want Me' you sing, "And I stay home 'cause all my friends are getting bored of me / I find a way to fit your name in every sentence that I speak." The Baader-Meinhof phenomenon is often referred to when buying a car (e.g. you buy a car and then see the make/model everywhere), but do you think the same applies to when we become obsessed with a person? You come up with reasons to mention them in relation to anything?
BABY QUEEN: I'm a very obsessive person; I always have been, and I find obsession as a concept to be totally fascinating. Any relationship I've been in has been born out of some degree of obsession (which is not a positive thing; it's definitely a childhood trauma situation lol), and I find I'm the most inspired when I have something or somebody to focus on. In my experience, when you are constantly thinking about a person or a goal, it's only natural to look at everything around you through the lens of how it relates to the object of your affection. If I like somebody, I don't want to talk about anything else, so I will just direct the conversation back to them, which is probably incredibly annoying for my friends.
CDM: How does your songwriting process work?
BABY QUEEN: The process isn't the same for every song, but after years of writing and a lot of trial and error, I now have a sort of recipe I follow when I'm writing. I'm really lyrically focused and I spend my entire life writing lines down in the Notes app on my phone and collecting lyrics. I'm a big lyric collector. I divide my thoughts up into subjects and sometimes name the songs before I write them - which is a little bit weird. I don't usually write on guitar or piano because I find that focusing on playing an instrument can take attention away from the lyric. Most of the time I'll create a chord sequence on logic, build the topography of the song around that and then spend hours putting the words in the right place. It's blood sweat and tears tbh...
CDM: 'Online Dating' is a pretty apt summation of the online dating experience ("I met a boy on the Internet, now I can make him up inside my head") and how people can invent the person they want to date. Where do you see the future of relationships, and online dating heading?
BABY QUEEN: On one hand, I do think online dating can be a positive thing. I have friends in incredible long-term relationships that started on Tinder or Bumble (which are actually really good places to meet compatible people with similar interests who you may never have otherwise had the opportunity to meet.) On the other hand, anything on the internet is tricky. You can end up falling for an idealised version of the person you're interacting with - either the version they are presenting to you or the version you've created in your head. Who knows where we'll end up? It's all definitely too focused on aesthetics and first visual impressions for me. Personality and a sense of humour are everything and you can't gauge those by looking at a person's abs.
CDM: Especially in the current climate of the pandemic...
BABY QUEEN: It's definitely a good time to be the CEO of Tinder. I think everybody I know has deleted and re-downloaded the app about ten different times since May last year haha! I guess in a way, it's an easy way for people to feel more connected with each other and less romantically isolated - which is a good thing. I'm not sure; I've been so focused on Baby Queen for the past year; my poor Tinder date would never get a reply off me.
CDM: Do you write your lyrics specifically for the songs, or do you write poems or prose and then evolve them into song-form?
BABY QUEEN: The process of writing a song is definitely a lot easier if you have the lyrics first! I suppose I've written songs in both ways, but it's incredibly painful trying to fit words into a melody that already exists. I've been doing it all day and my brain physically hurts.
CDM: Lyrically, what's your favourite song that you've written?
BABY QUEEN: My favourite one actually hasn't been released yet - you'll hear it this year! But, of the songs that have been released, I think 'Medicine' is my favourite. I love the verse lyrics. I remember being so excited when I came up with that first "I used to wanna die, but now I wanna live forever" line. I think it's the first song in the world to properly unpack antidepressants lyrically, so I'm really proud of that.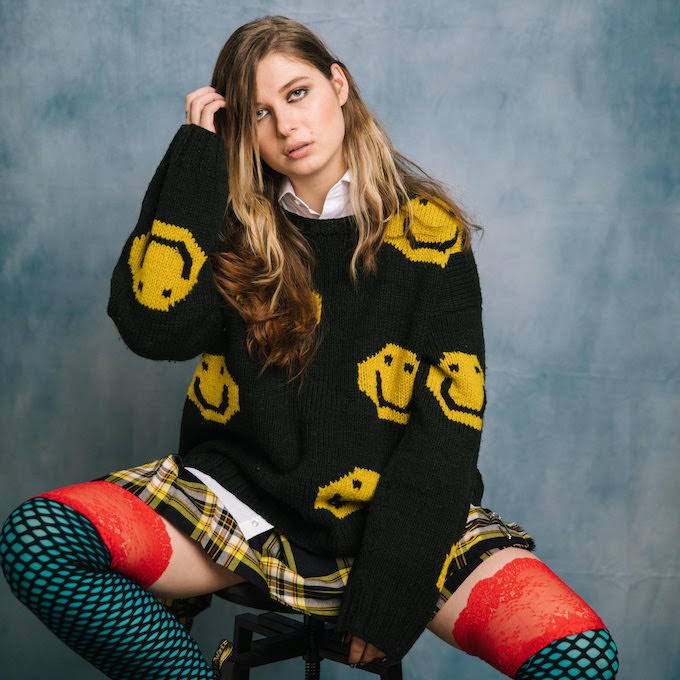 CDM: What do you think is the difference between a good song and a great song?
BABY QUEEN: I am OBSESSED with this question. I literally have this voice note on my phone called "a great song" that I made in 2017 when I was walking home from the train station. It's literally just me talking into my phone about what makes a song great. In my opinion, a song is great when in three minutes it's able to fully express every facet of the subject you're writing about; like an essay. The verse introduces it, the chorus pushes it further, the second verse pushes it further, the middle 8 drives it into the soul, and the final chorus reaffirms it. It can't leave anything unsaid. It can't repeat itself. If it's completely conclusive and also catchy as fuck; it wins. I think I really just want people to listen to my music and feel less alone because their own thoughts are somewhat mirrored.
CDM: If B.A.B.Y. Q.U.E.E.N. were an acronym, what would each letter stand for?
BABY QUEEN:
Buzzkill supremacy
Authenticity
Baby Kingdom forever
Yes, I am depressed
Quite seriously, I am depressed
U r enough
Existentialism for life
Emos are cool
Not kidding lol... I have depression
CDM: What's on your bucket-list?
BABY QUEEN: It's so long. I wrote it all down the other day. My stylist Amy is also my best friend and we keep our bucket-lists together so we can tick them off as we wander into the great wilderness over the next few years. Let's just say there are a lot of people I want to do a tequila shot with.
CDM: You're one of our 'must-know' artist picks for 2021... who are yours?
BABY QUEEN: Phoebe Green, Holly Humberstone, Arlo Parks, Kid Brunswick.
CDM: If you could steal one thing without consequence what would it be?
BABY QUEEN: I mean, it would have to be the president's laptop. I need to know about the aliens. Failing that... John Lennon's guitar?
CDM: If you were a country, what would be your national anthem?
BABY QUEEN: 'Loving Someone' by the 1975 :(
Watch the 'Raw Thoughts' music video below...
Load next