Interview: Nick Jonas on his new album, 'Last Year Was Complicated'.
Interview: Nick Jonas on his new album, 'Last Year Was Complicated'.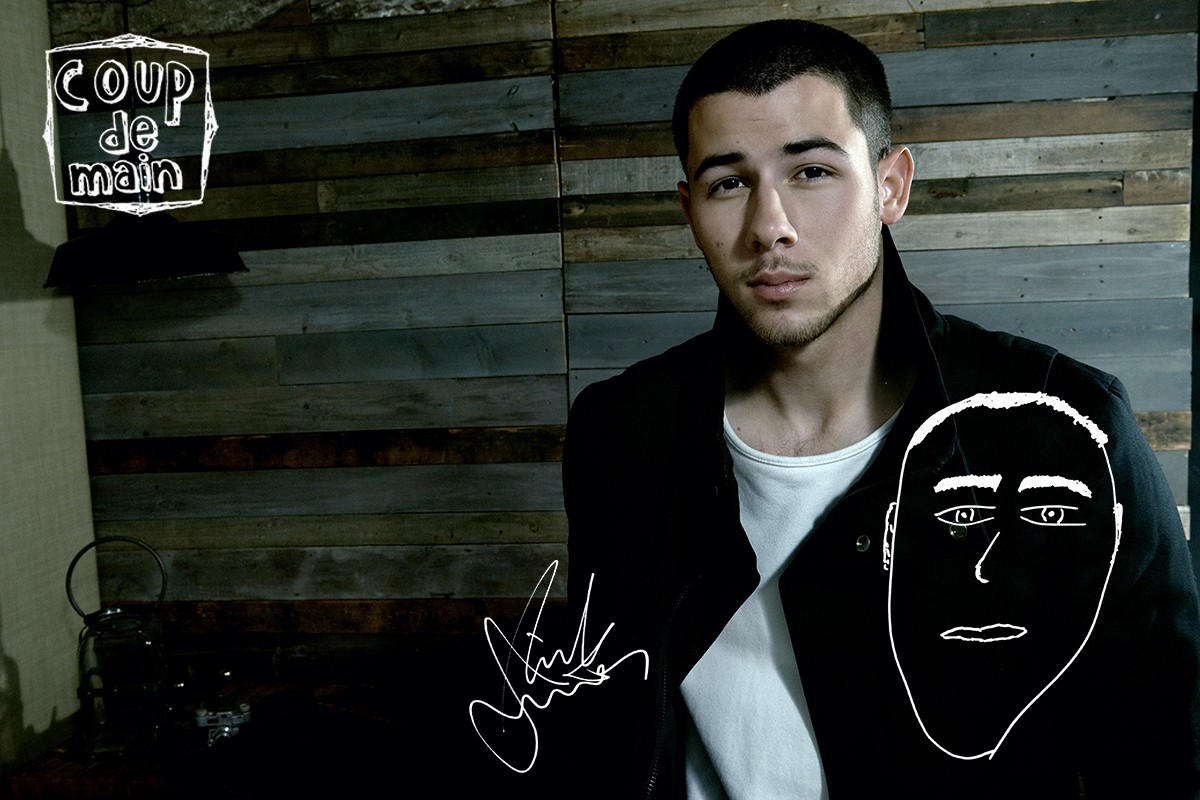 In early April, a piano bar in one of Westminster's swankiest hotels played host to a preview of one of the most highly awaited pop albums of the year.  Amidst a selective crowd of media, Nick Jonas took to the bar's small stage to somewhat shyly introduce five songs from his sophomore release, 'Last Year Was Complicated'. The grandiose setting seemed almost incongruous with the meticulously produced and highly accessible selection of tracks premiered. With influences and collaborations as wide-ranging as Michael Jackson and Big Sean, the youngest Jonas brother's second solo offering is bound to contain something to appeal to every listener. "I'm excited to build it from the ground up once again," he says.
After a self-effacing apology to those who had already heard it, the preview opened with lead single 'Close', featuring Swedish singer and Coup De Main favourite Tove Lo. "Obviously we have zero chemistry," Jonas joked, referring to the song's engaging but highly suggestive video. It's a far cry from any of his previous visuals, more reminiscent of videos from experimental popstars such as Sia and FKA Twigs. His admiration for Tove Lo as collaborator comes across as genuine and humble. "She's fearless. I really admire that about her. It was a privilege to have her on the record."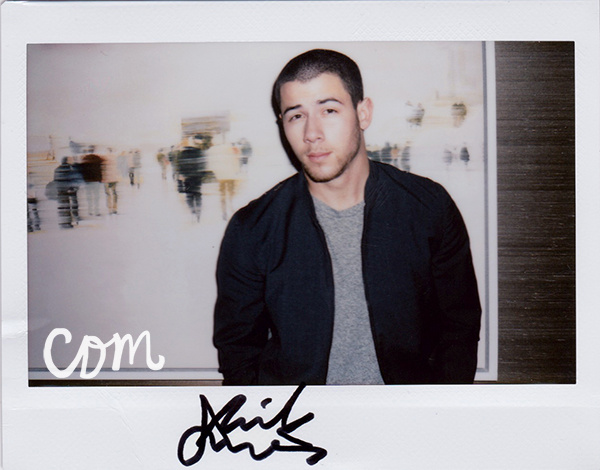 "'Close' sets the landscape for the whole record," Jonas tell us, in conversation the following day. As such, it made an obvious choice for the lead single. "Space is just a word made up by someone who's afraid to get to close," he and Tove croon on its slinky, steel-drum-accompanied refrain. The lyrics - delivered in appropriately close harmony - play on an all-too-human fear of intimacy. Where does this anxiety stem from? "Past hurt plays a big role," Jonas insists earnestly. The answer is unsurprising, given so much of what went into his upcoming record. Announcing the new album on Twitter, he told fans: "When I first started making [the album] I thought I knew what it would be about... Then I had a breakup. It then became very clear what this thing would be about... And that I would need to dig really deep."
The album's original title, 'Unhinged', was superseded on a suggestion from Jay Z. The rapper wasn't confident that 'Unhinged' reflected the content of the record, and proceeded to question Jonas about the past year. It only took four words from Jonas before he insisted that they had the record title. And so they did. When asked how he would describe the album in a single word, Jonas' immediate answer is "personal". As a title, 'Last Year Was Complicated' certainly encompasses the broad range of emotions he has moulded meticulously into the forthcoming album. 'Chainsaw', written at the ski mountain home shared with his brother Joe, documents the aftermath of the breakup that overshadowed the writing of the record. That emotion has been channeled and diligently crafted into a sleek track showcasing Jonas' vocals, every bit as effortless as they are impeccable.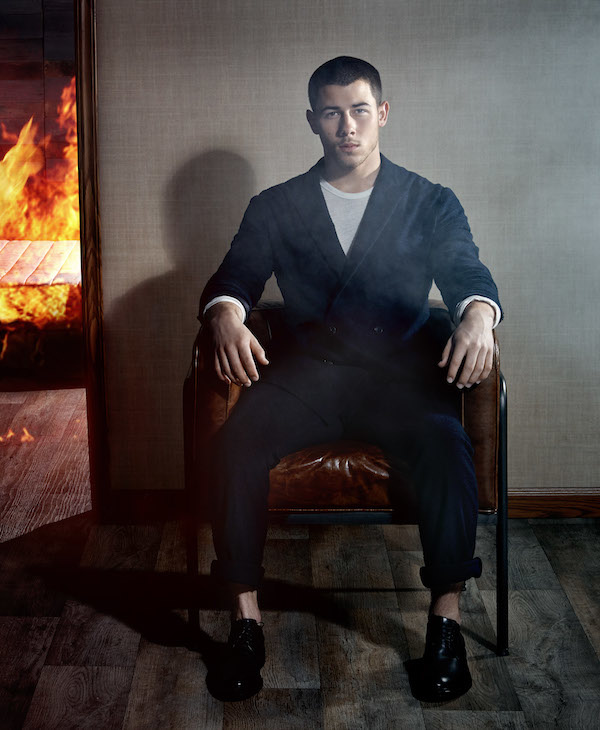 Jonas describes another highly emotional track from the record, named 'Champagne Problems', as simultaneously "a party jam" and "really depressing". "I want to have everyone crying on the dancefloor," he admits, laughing. The dancefloor itself also proved inspirational for a track titled 'Good Girls'. "It's inspired by a lot of what's played on U.K. radio. It's a far greater landscape than in the U.S.." He adds that hip-hop in general played a much greater role in influencing this album than previous works, so the collaboration with Big Sean on 'Good Girls' came about as a natural step. "It's a very 21st century process, collaborating over e-mail, then text," he added, reflecting on how much easier the process had become, even in the span of his career.
A collaborator Coup De Main were particularly excited to hear Jonas had been working with was Corin Roddick, of Canadian duo Purity Ring. "Unfortunately the track with Corin didn't actually make the album," Jonas admitted. "That's not to say it won't be used in future projects," he added, leaving us with a sliver of hope that it might surface at a later date. "I love their latest record," he said, of Purity Ring. Between them and Tove Lo, it's clear that Jonas is casting far and wide for more left-field pop influence. The resulting musical maturity effortlessly coasts him far out of reach of any skeptical critics casting back to Jonas Brothers days. When Coup De Main spoke to Jonas last year, discussing his debut album, he explained how for every 10 songs released there's 40 to 50 unheard tracks. "The ratio is probably smaller this time," he tells us. As a result, what we've heard of the record is tightly cohesive, both musically and thematically. With so little excess to prune away, the full story of his past year is laid bare for the listener.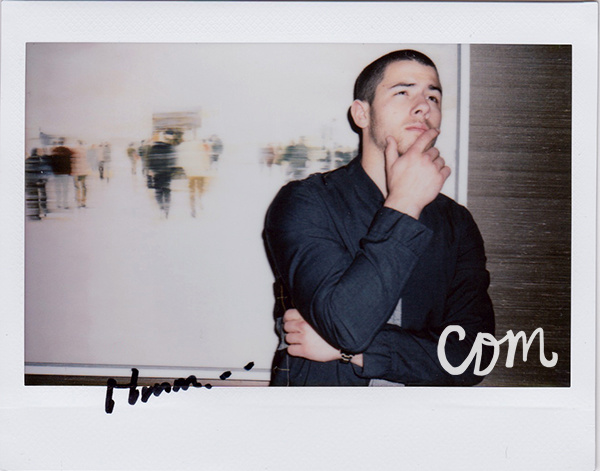 What's next for Mr Jonas? Naturally the record will be toured after its release, but he's as yet unsure as to where exactly this will take him. "I've never been to New Zealand," he admitted, sounding more than a little disappointed. Whilst the process of organising a touring schedule is definitely complex, he made it clear that a trip down under was high up in his priorities for the future.
Nick Jonas' new album 'Last Year Was Complicated' is out now - click here to purchase it via iTunes.
Watch the 'Under You' music video below…
Load next