A Harry Styles appreciation post. 'Cuz it's Harry Styles Day today!
A Harry Styles appreciation post. 'Cuz it's Harry Styles Day today!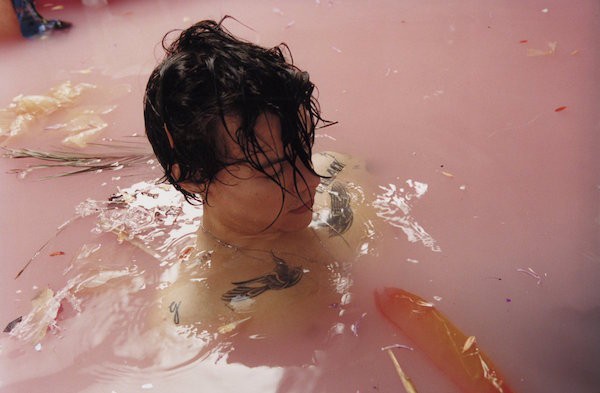 Everyone's favourite mophead (and king of pink suits) Harry Styles has today released his debut self-titled solo album, and in celebration of this important event, we have compiled a handy list of five recent Harry-related-happenings that reminded us why he is one of our all-time favourite humans...
#1. if you use Snapchat, there's a fun pink-bath filter available now, which features a 30 second clip of Harry-album song, 'Woman'.
Even Harry's own Mum has gotten in on it:
#2. This pure Prince recently told Rolling Stone magazine that: "Who's to say that young girls who like pop music – short for popular, right? – have worse musical taste than a 30-year-old hipster guy? That's not up to you to say. Music is something that's always changing. There's no goal posts. Young girls like the Beatles. You gonna tell me they're not serious? How can you say young girls don't get it? They're our future. Our future doctors, lawyers, mothers, presidents, they kind of keep the world going. Teenage-girl fans – they don't lie. If they like you, they're there. They don't act 'too cool.' They like you, and they tell you. Which is sick."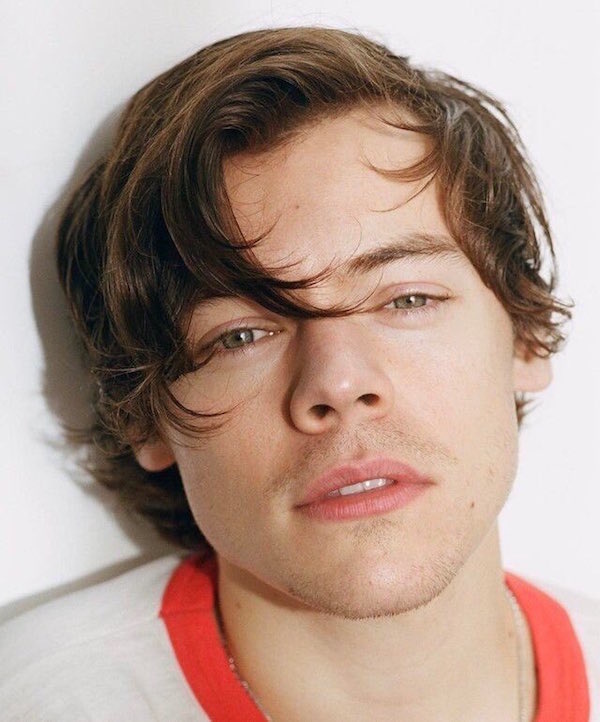 Click here to read the full interview.
#3. Tickets to every date on Harry's upcoming 2017 World Tour sold out in seconds, but if you didn't manage to get tickets to any of the shows, Harry is already thinking of you and looking out for you, having promised that he will "come back around next year if you'll have me."
What a man!
And if you did happen to get tickets, you can look forward to 'Ever Since New York' live...
And maybe even One Direction's 'Stockholm Syndrome'...
#4. True fact: Harry looks good in every single colour!
From pink...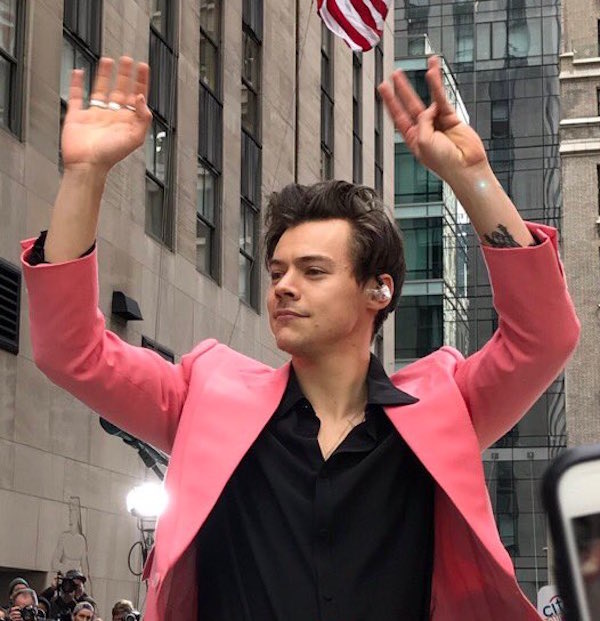 To blue...
And even orange...
ICONIC, TBH.
#5. As if a solo Harry album wasn't enough of a gift, he's also blessing us all with a film titled 'Harry Styles: Behind The Album', which will premiere on Apple Music next week on Monday, May 15th. The film will feature behind-the-scenes footage shot in Jamaica, Los Angeles, and London during the making of Harry's album, as well as performances of album-songs with his band at Abbey Road Studios.
Watch a trailer for 'Harry Styles: Behind The Album' below...
Bonus: Harry loves New Zealand. And New Zealand loves Harry.
Harry Styles debut self-titled solo album is out now! Click here to purchase.
Watch the 'Sign Of The Times' music video below...
Load next