Review: Haim - Enmore Theatre, July 2017.
Review: Haim - Enmore Theatre, July 2017.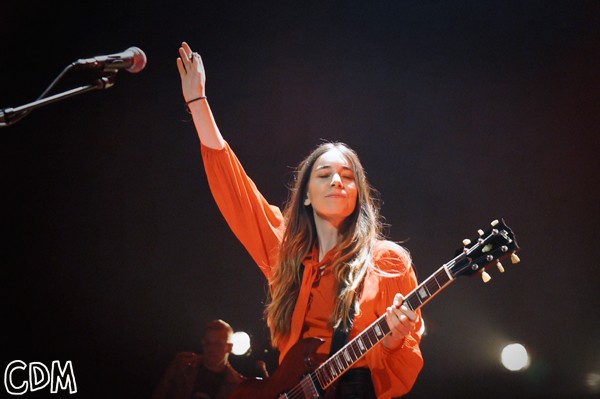 Off the back of their brand new album 'Something To Tell You', Haim returned to Australia this week to play Splendour In The Grass and a special one-off date at Sydney's Enmore Theatre - which, needless to say, was floor-to-ceiling full of adoring fans who couldn't quite believe their luck in securing tickets to the sold-out show.
Everyone's favourite musical sisters kicked off the night with 'Want You Back', and proceeded to shred their way through a short (but impressive) set that also included other new album cuts - 'Little Of Your Love', 'Night So Long', 'Found It In Silence', and 'Right Now' (which included a spectacular three-way drum-off, as in live-Haim tradition).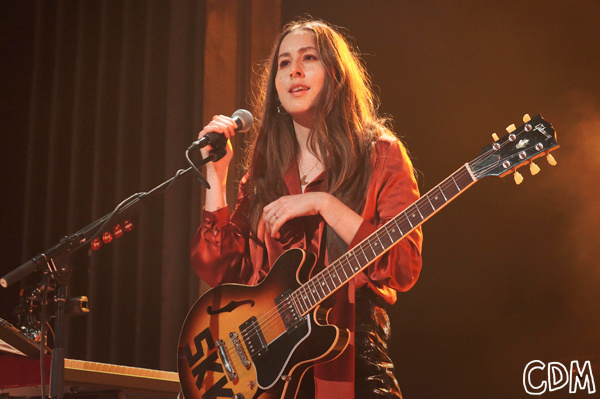 Haim-time banter highlights included: "The family that hydrates together, stays together," Este mishearing a fan's name (Brendon) as 'Breadfin' whilst flirting, an apology to their parents for swearing, and Danielle admitting that she was "super emotional" during 'Night So Long'.
Attendees were also treated to a cover of 'I Put A Spell On You' from 'Hocus Pocus' by Este ("I tend to watch many a Disney movie"), as well as a highly entertaining dance-off which peaked in Este jumping off-stage to give the front row a more intimate experience, whilst Alana and Danielle continued the party on-stage.
"I'm on a date with Sydney right now," quipped Este at one point during the night, and there wasn't a single person in The Enmore who left the show without a Haim-shaped hole in their heart forevermore.
PHOTOS TAKEN WITH FUJIFILM'S NEW X100F CAMERA - click here for more info.
Set List:
Want You Back
Change Your Mind
Don't Save Me
Little Of Your Love
My Song 5
Night So Long
Found It In Silence
Forever
The Wire
Falling
Right Now
Load next