Review: Catfish And The Bottlemen - Hordern Pavilion, July 2017.
Review: Catfish And The Bottlemen - Hordern Pavilion, July 2017.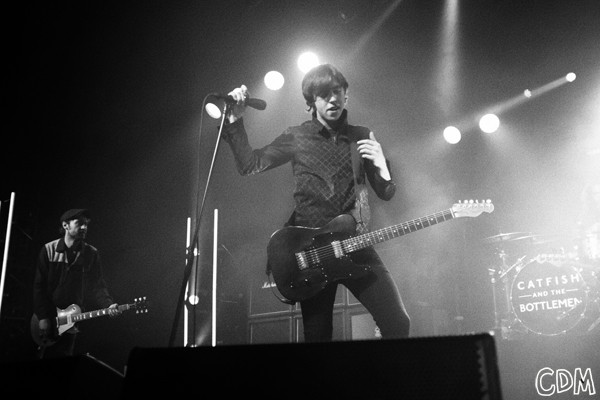 Catfish And The Bottlemen are somewhat beloved in Australia - and not just because the band's frontman Van McCann named the band after a busker he saw in Sydney when he was younger. They've been reliably playing live in Australia for two years now, and have grown a hugely loyal following over that time - that was solidified by a nearly sold-out show at Hordern Pavilion in Sydney, following their appearance at Splendour In The Grass the night prior.
Opening with 'Homesick' (a track from their debut album 'The Balcony'), the audience's reception made it seem already like an encore, with the thousands-strong crowd singing back every word - a feat that did not stop from song to song in the set-list.
Changing the lyrics up in 'Soundcheck', McCann sung an ode to Sydney - "And I race through Sydney / Like a madman," which the audience lapped up, loving every moment of the frontman's undeniable charisma and rock and roll charm.
An acoustic rendition of 'Hourglass' slowed the night down slightly, giving everyone a moment to catch their breath and appreciate McCann's crooning vocals, before the energy was lifted back in '7', one of the highlights from the band's latest release 'The Ride'.
"I want you losing your voices," McCann commanded of the audience right before they performed their final song 'Cocoon' - and if fans hadn't already lost their voices, they definitely did in that very moment, a testament to how far the Welsh band have come since their first ever visit to Australia with The Kooks back in 2015, which they'll no doubt top when they next return.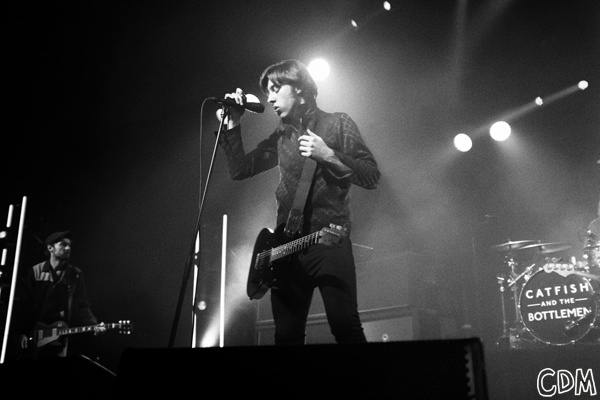 PHOTOS TAKEN WITH FUJIFILM'S NEW X100F CAMERA - click here for more info.
Set-List:
Homesick
Kathleen
Soundcheck
Pacifier
Anything
Business
Fallout
Postpone
Twice
Outside
Hourglass
7
Cocoon
Tyrants
Load next