Graham Norton pranking Emma Stone something awful.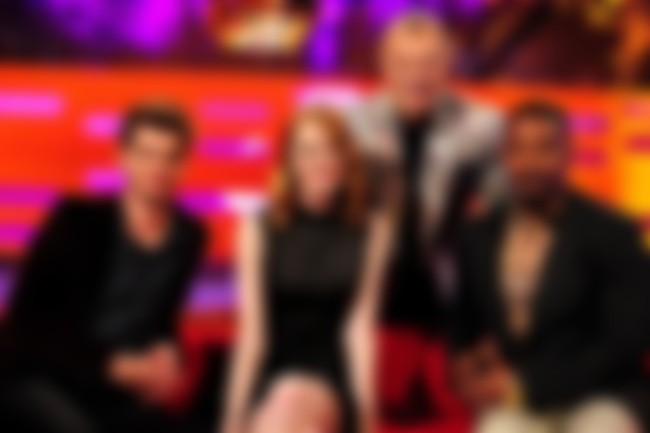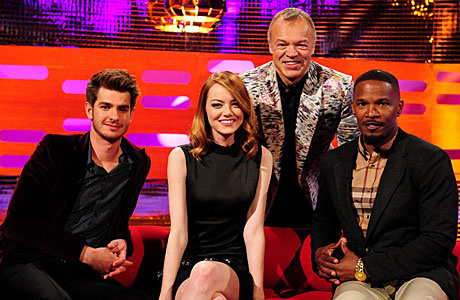 In support of the upcoming 'The Amazing Spider-Man 2' movie, Emma Stone, Andrew Garfield, and Jamie Foxx all appeared on 'The Graham Norton Show' together… during which a rather awful prank was played on a certain Spice Girls loving actress.
While the prank is unfolding, make sure to keep an eye on her boyfriend uncontrollably cracking up beside her.
Watch clips from the interview below…