An Emilia Clarke x 'Me Before You' appreciation post.
An Emilia Clarke x 'Me Before You' appreciation post.
Emilia Clarke is an actress who's played many a different character - her latest role as Lou in 'Me Before You' is totally different to her regular character as the Queen Of Dragons (a.k.a. Daenerys Targaryen) in 'Game Of Thrones', but she owns the screen just as well.
To celebrate the release of her new film, 'Me Before You', we've decided to compile a list of things that we currently appreciate about Emilia.
But first, here's some official information about the film:
"Louisa "Lou" Clark (Clarke) lives in a quaint town in the English countryside. With no clear direction in her life, the quirky and creative 26-year-old goes from one job to the next in order to help her tight-knit family make ends meet. Her normally cheery outlook is put to the test, however, when she faces her newest career challenge. Taking a job at the local "castle," she becomes caregiver and companion to Will Traynor (Claflin), a wealthy young banker who became wheelchair bound in an accident two years prior, and whose whole world changed dramatically in the blink of an eye. No longer the adventurous soul he once was, the now cynical Will has all but given up. That is until Lou determines to show him that life is worth living.
Embarking together on a series of adventures, both Lou and Will get more than they bargained for, and find their lives—and hearts—changing in ways neither one could have imagined."
Now without further ado, here are five things that we currently appreciate about Emilia Clarke:
#1. The press tour for 'Me Before You' has led to some great pranks between the cast members, and it's clear that Emilia is having the time of her life. Check out a couple of examples: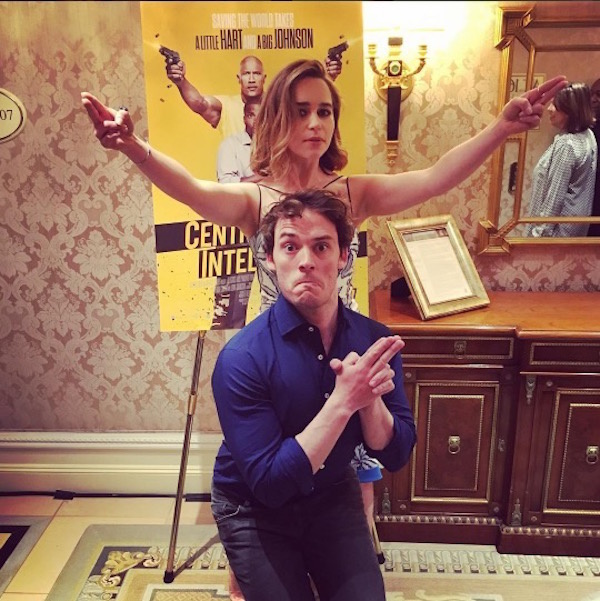 #2. She recently paid a visit to BBC Radio 1 on the same morning as Nick Jonas - where he was introduced by Nick Grimshaw as a huge fan of her work on 'Game Of Thrones', as well as a fan of her Instagram account.
He's quite dorky - it's hilarious. And Emilia is so lovely about it! "You can ride a dragon honey," might just be the best quote ever. Watch the interview:


#3. As well as being incredibly lovely, Emilia is a total babe. She's graced a number of magazine covers as of late, including 'Vogue' and 'Harper's Bazaar' - check them out: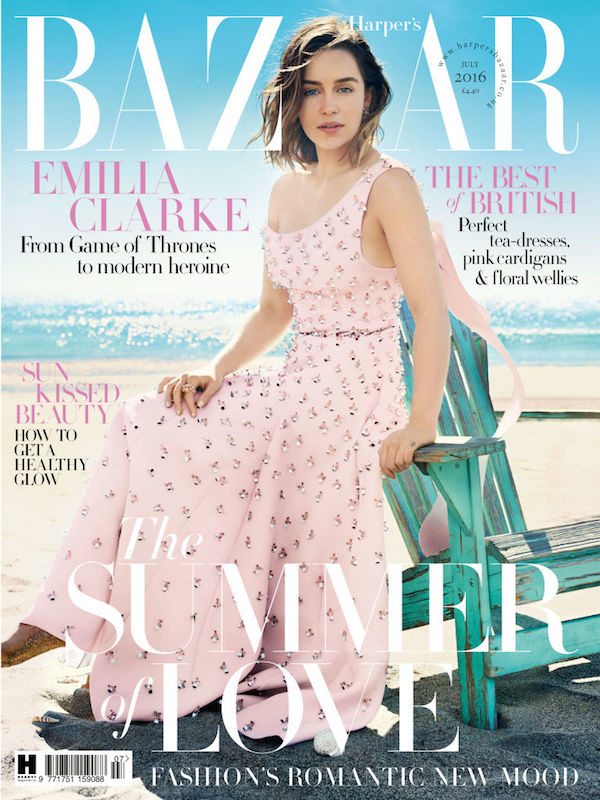 #4. She loves dogs just as much as we do! Her Instagram account pays tribute to the cutest dogs that she hangs out with, check out an example: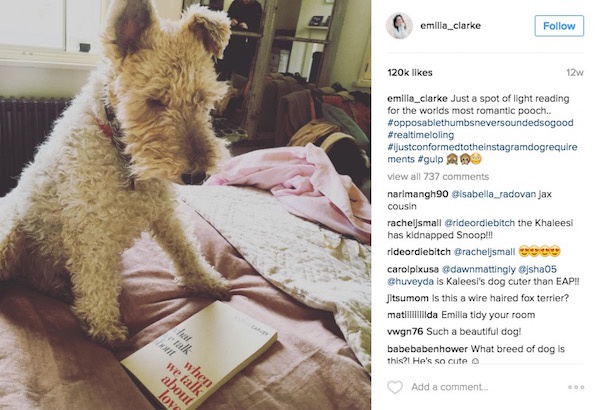 She even took to 'The Late Show with Stephen Colbert' as 'The Mother of Puppies' - and it's SO cute. Watch the clip:
#5. She recently appeared on 'The Graham Norton Show' alongside Matt LeBlanc, where she admitted that she was a huge fan of him.
Emilia Clarke is a fangirl just like us, and it's so adorable! Watch their interactions below:


'Me Before You' is in New Zealand cinemas now - check out the trailer for it below…
P.S. Read our review of 'Me Before You' HERE.
Load next