A romantic Brit-Lit (British Literature) appreciation post.
A romantic Brit-Lit (British Literature) appreciation post.
The words British Literature might initially scare you - you might be reminded of your high school days, where you were forced to recite Shakespeare and analyse Jane Austen for days on end - but we're here to remind you of another side of British literature... modern love stories!
Jojo Moyes' book 'Me Before You' novel is a great example of this - and as we wait for the film-adaptation to be released into cinemas (June 16th for NZ!), we've compiled some great Brit-Lit reads that you should read in the meantime.
But firstly, here's some vital info on 'Me Before You':
"Louisa "Lou" Clark (Clarke) lives in a quaint town in the English countryside. With no clear direction in her life, the quirky and creative 26-year-old goes from one job to the next in order to help her tight-knit family make ends meet. Her normally cheery outlook is put to the test, however, when she faces her newest career challenge. Taking a job at the local "castle," she becomes caregiver and companion to Will Traynor (Claflin), a wealthy young banker who became wheelchair bound in an accident two years prior, and whose whole world changed dramatically in the blink of an eye. No longer the adventurous soul he once was, the now cynical Will has all but given up. That is until Lou determines to show him that life is worth living.
Embarking together on a series of adventures, both Lou and Will get more than they bargained for, and find their lives—and hearts—changing in ways neither one could have imagined."
And without further ado, here are some of our favourite romantic Brit-Lit books...
'Me Before You' -  Jojo Moyes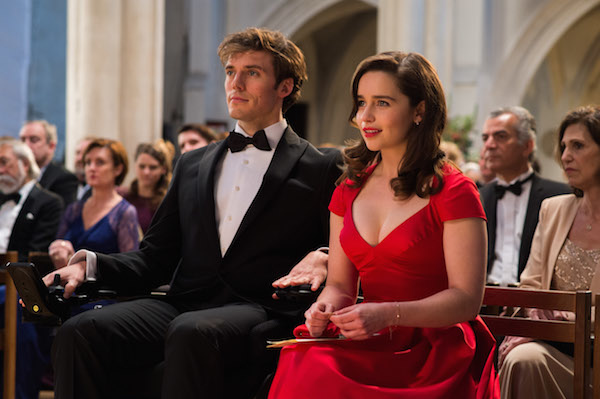 The setting of 'Me Before You' makes the story distinctly British - creating a feeling that just wouldn't exist if the story took place elsewhere. Set in the small English town, far away from the bustling London life. Moyes found the setting incredibly important to help tell the story of Lou and Will, as they come from totally different backgrounds - in an interview about the specific setting she chose, she said the following: "The village—with its class divisions—makes explicit the huge divide between Will and Lou. I found after I moved out of London that the divides do still exist in English village life in a way I hadn't expected."
As a side-note, another thing that makes British literature so great to read is the fact that all the characters have British accents! Though obviously, you're  reading a book - if you're anything like me, you'll imagine a characters voice speaking the lines aloud as you read. And there's no denying that the British accent is the best. Trust me, you'll fall in love with Will Traynor when you read 'Me Before You'.
'Bridget Jones' Diary' - Helen Fielding
The quintessential British read - Bridget Jones is a classic modern Brit in all manners of life, her wit, clumsiness, and style captures a unique sense of England. Her character became something of a zeitgeist for a generation, and her open diaries gave the opportunity to tell a story with a sense of open-ness like never before.
There was also no one better to embody her character in the film version of Helen Fielding's novel 'Bridget Jones Diary' than Renée Zellweger - flanked by the two love interests of Colin Firth, and Hugh Grant. At the heart of it, Bridget Jones' story is a love story, with some bumbles and tumbles on the way that make her loveable by all who encounter her.
'Far From The Madding Crowd' - Thomas Hardy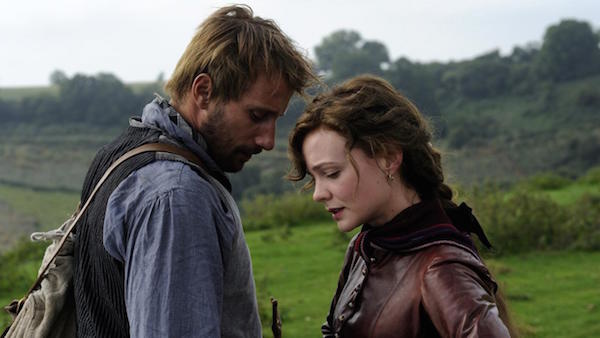 The only historic piece of British literature I've chosen to touch on today - and for a reason too, because 'Far From The Madding Crowd' (from 1874!) has gone on to huge successes, being adapted into plays, operas, musicals, dances, and many films - one of which starred Tom Hardy which was released in 2015.
The story follows the steadfast Bathsheba Everdene living in a fictional county of Wessex, a small farming community in rural England. The scenery is idyllic, and is the perfect backdrop for the honour and betrayal that takes place throughout.
'One Day' - David Nicholls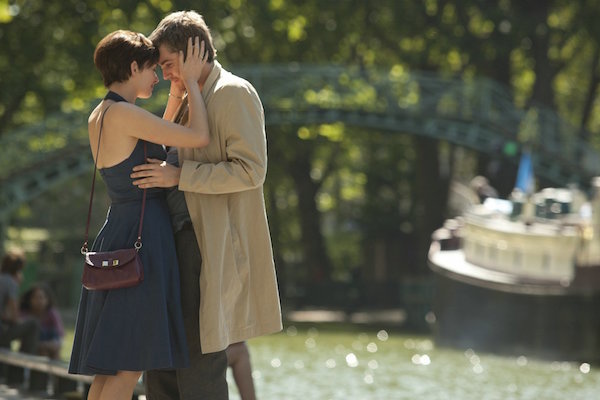 'One Day' is a totally unique spin on a love story - intertwining romance and friendship into a novel that spans 20 years, however it reports on the same day every single year, July 15th. Throughout the novel, there's pregnancy, marriage, education, and so much more - however by only reporting on one day in each year, it makes it easier for Nicholls to create a story of such length, without it feeling hugely weighty.
The film-adaptation stars Jim Sturgess and Anne Hathaway as the lead characters, and they do a phenomenal job bringing Emma and Dexter to life. As well as a love story, the story deals with growing up, loneliness, and everything that comes between leaving tertiary education and settling down.
Watch the latest trailer for 'Me Before You' below…
Load next