Book Club #12 - June 2016 - 'Me Before You' special edition.
Book Club #12 - June 2016 - 'Me Before You' special edition.
This month's book club is a special edition, in celebration of 'Me Before You' - the book by Jojo Moyes that has been transformed into a film, out in New Zealand cinemas soon on June 16th.
In celebration of the film coming out, we not only want to celebrate Jojo Moyes as an author, but other books that you'll also enjoy too.
This month we are reading:
'Me Before You' - Jojo Moyes
'The Storyteller' - Jodi Picoult
'The Bronze Horseman' - Paullina Simons
'The Fault In Our Stars' - John Green
Here's this month's inspirational quote, from none other than Jojo Moyes herself:
"Just because a book is classified by that dreaded term "women's commercial fiction" doesn't mean that it can't take a look at societal issues or address things that are going on in the world, whether it's extremes in wealth or opportunity, or what happens when you're working for a company that puts you on a zero-hours contract. If I can make people think while also being accessible, and possibly make them laugh and cry a bit at the same time, then, frankly, I don't care what they call me. I'd like to be the Puccini of fiction. I'm unembarrassed by the joy of making people feel something."
I hereby now call this monthly Book Club meeting to order…
'ME BEFORE YOU' - JOJO MOYES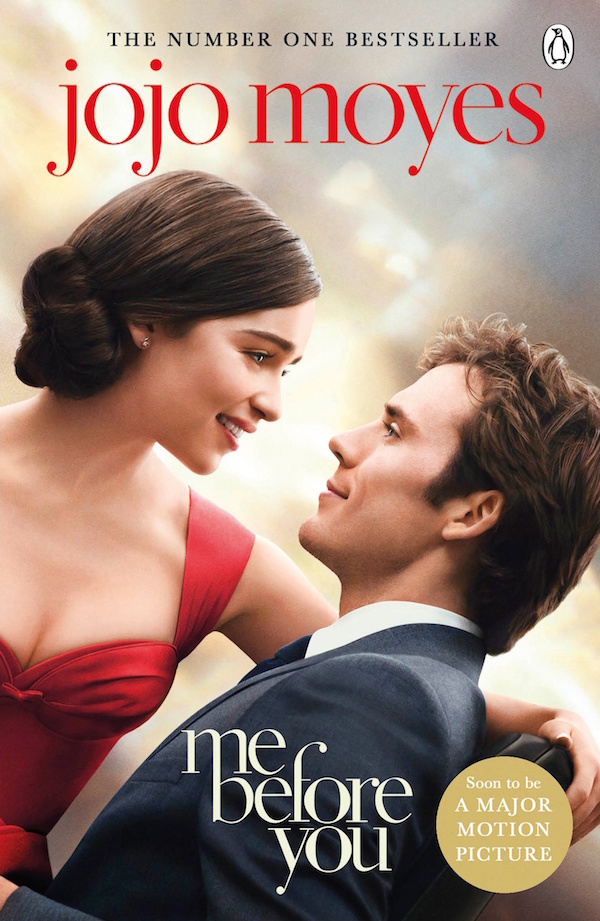 The book which this special edition of book club is in honour of! Originally released in 2012, Jojo Moyes created a love story through 'Me Before You' that now lives in the hearts of many.
The book follows the story of a 26-year-old Louisa Clark, a character who after losing her job at a cafe, gains a position as a caregiver, to a man named Will Traynor - a deeply unhappy 35-year-old who has been living his now non-adventurous life in a wheelchair for several years following a motorcycle accident. The two struggle with one another at first, however as time goes on, they begin to break down the walls between each other.
Jodi Moyes' writing style is addictive - Lou's personality really comes to life through her words, and her characters have a relatability and realistic-ness which is rare in so many books today.
It's a story not only of love, but of self-discovery, and of pushing yourself to live boldly and make the most of the time you have on this earth. It's a real tearjerker (you will need a box of tissues to sit beside you whilst you're reading certain moments) for both old and young readers - and I cannot wait to see the film-adaptation of this book.
'THE STORYTELLER' - JODI PICOULT
Jodi Picoult is no stranger for dealing with the hard topics - disabilities, gay rights, school shootings, medical controversies - and her most recent title 'The Storyteller' is no exception to this. The story delves into World War II and the Holocaust through Sage Singer (what a great name, right?), a baker and loner, who befriends Josef Weber - who asks Sage to help him die because he was an SS officer during the war.
Not for everyone, 'The Storyteller' tells multiple stories - through Sage's grandmother Minka, whose story is the most heartbreaking and difficult to read, as she recounts her time in the ghetto, and in a concentration camp. Picoult touches on a subject that can be difficult, yet she does it in a stirring and somewhat haunting way, which will leave you feeling a multitude of emotions when you finish it.
'THE BRONZE HORSEMAN' - PAULLINA SIMONS
Continuing in the theme of historical writing comes 'The Bronze Horseman', Paullina Simons' 2007 novel, a story which begins in June of 1941, also known as the moment in time where Russia entered the Second World War following Operation Barbarossa.
It's the first in a trilogy of novels, and the title is based on a poem of the same name. It follows Alexander and Tatiana, and what becomes their rollercoaster of a love story - he's an officer in the Red Army, and she's a 17 year old with a sister, who is also in love with Alexander. It's a complicated story set amongst the savagery and sadness of wartime, and the historical setting makes it all the more dramatic - with deaths, tuberculosis, pneumonia, and more.
More deeply explicit in a sexual nature than the other books in this edition of book club, 'The Bronze Horseman' is definitely more suited to the older audience. It's also quite a long read, at over 800 pages - but if you get through it, you'll be itching to read the sequel straight away.
'THE FAULT IN OUR STARS' - JOHN GREEN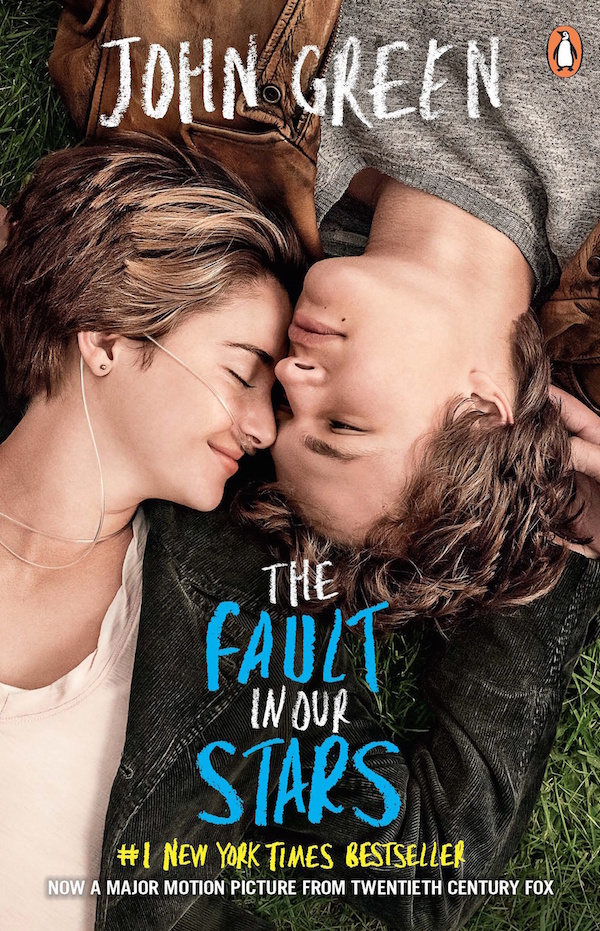 John Green has a bit of a knack for writing stories that will make you cry - and make you cry for real. 'The Fault In Our Stars' was his first book to be transformed into a film, and for good reason, because it's a story that deserves to be seen, and heard, by everyone.
Hazel is 16 years old and diagnosed with cancer, and is forced to attend a cancer support group, where she meets Augustus Waters - an intriguing, and charming young character who has recently recovered from osteosarcoma, a rare form of bone cancer. 
It's a whirlwind of emotions that Green brings to life in the book, turning tragedy into hilarity, but at the same time treating it with a sincerity that is uncommon in young adult books.
Watch the latest trailer to 'Me Before You' below…
P.S. We're giving away tickets to an advance screening of 'Me Before You', and you can enter to win tickets HERE.
Load next