Eden shares new song 'love, death, distraction'.
Eden shares new song 'love, death, distraction'.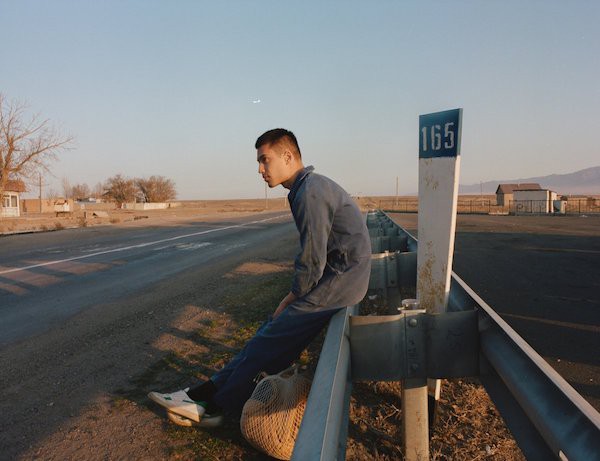 Eden has followed up 'projector' with another new song, 'love, death, distraction' - lifted from his upcoming album 'no future' out next year on February 14th - which arrives accompanied by a music video which was filmed in Kazakhstan and  documents the transport of a destroyed airplane in a dead-of-night journey across the country.
About the video, directors Zhang + Knight say: "Giving emotionality to an inanimate object isn't easy. We went with the concept of a plane that really wants to fly but can't fly, which seems to capture the melancholy and weird emotional space of the song."
And about the new song, Eden says: "If you're on Instagram and you see someone doing something amazing and you're jealous, you can just put down your phone and go do something amazing too. But most of the time we just keep scrolling—it's so easy to forget that we have that choice, and so we end up feeling stuck by things that actually aren't sticky. And on the other side of that, this constant exposure to so many possibilities can make it hard to settle, and then we keep throwing things away in search of something better."
Watch the 'love, death, distraction' music video below...
Load next