Introducing: BurgerFuel's brand new vegan Chook Free burger!
Introducing: BurgerFuel's brand new vegan Chook Free burger!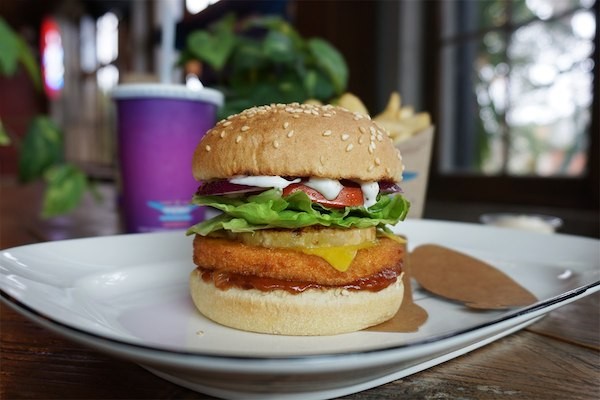 BurgerFuel have been ahead of the curve recently, with their range of vegan burgers already available - but they've just announced a new addition to the family in the form of the Chook Free burger,
We've put together five reasons why you have to try the new burger - check them all out below…
#1. Instead of using free-range chicken, this new burger uses a crumbed chicken-free Chick'n patty, a 100% vegan alternative to regular meat.
#2. People have all sorts of reason for eating vegan options as opposed to meat options now - from the exploitation of animals, to the impact that animal farming has on the world's carbon footprint, to the sustainability of the planet - and even just eating the occasional vegan meal can make a difference!
#3. Pop sensation Billie Eilish has also shared her thoughts about the importance of being vegan on her social media: "I keep my mouth shut most of the time about this because I believe everyone should do eat and say whatever they want … and I don't feel the need to shove what I believe in, in anyone's face. But man … if you can watch the videos that I just posted and not give a f*ck that it's you contributing by literally eating the creatures that are being fully tortured just for your pleasure, I feel sorry for you. I understand that meat tastes good … and I know you think you're just one person and it won't change anything if you stop but that's ignorant and stupid. If you have half a brain, you should know 'one person' adds up. Be smarter."
#4. The rest of the burger is entirely vegan, with a vegan provolone cheese, and a vegan aioli! So you get all the best bits of a BurgerFuel burger, but all fully vegan.
#5. The burger is only around for a very limited time (four weeks - or while stocks last), so you're going to want to try it ASAP!
For more information about the new burger, head here!
Load next