Must-watch: Brockhampton debut 'Tonya' live on Jimmy Fallon.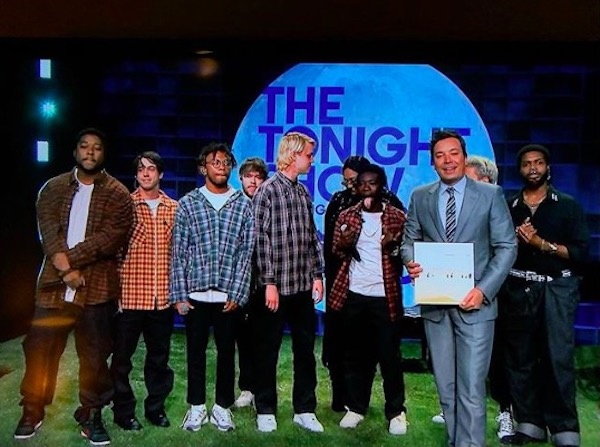 It's been a busy day for Brockhampton, who just announced earlier today their debut NZ/Australian tour, and just took to Jimmy Fallon to make their television debut, with a brand new song, 'Tonya'. According to Jimmy Fallon's YouTube channel, the song is lifted from their upcoming album 'The Best Years Of Our Lives'.
The performance saw the group sitting on an astroturf, while rapping about the struggles of fame - Kevin Abstract says, "My life is 'I, Tonya," at one point. They were also joined live by Ryan Beatty, serpentwithfeet, and Jazmine Sullivan.
Watch the performance below…
P.S. Click here for more info on the tour.