Coup De Main presents: Brockhampton's first ever New Zealand show.
Coup De Main presents: Brockhampton's first ever New Zealand show.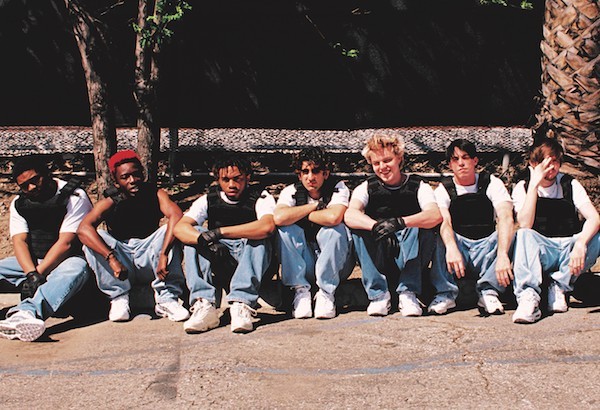 We've heard your requests loud and clear for a while now - and now we're thrilled to announce that we, Coup De Main (along with our friends Live Nation and Fuzzy), get to announce that we're bringing BROCKHAMPTON to New Zealand this September for the very first time, to play an all ages show at Auckland's Logan Campbell Centre on Friday, September 21st.
RSVP for show updates here.
Tickets go on sale at 12pm, Monday 25th June - and based on their history of selling out shows, you're gonna want to get tickets quick.
"Founded by Kevin Abstract, BROCKHAMPTON consists of thirteen kids, all filling different roles to create a self-sufficient creative enterprise. Made of rappers, directors, photographers, engineers, producers, graphic designers,and DJs, the group is able to execute a fully unified and realized artistic vision.
Brockhampton spent 2017 writing, recording, producing, mixing, mastering, and independently releasing the 'Saturation' trilogy (three albums which saw more than 13 self-directed music videos released such as "Gold," "Star" and "Sweet"), playing sold-out shows across North America and establishing themselves as the "best boyband since One Direction" (as group founder Kevin Abstract raps in latest single "Boogie").
In March 2018, BROCKHAMPTON announced their signing to RCA Records through which their first major label debut album is expected for release later this year."
BROCKHAMPTON - AUSTRALIA / NEW ZEALAND:
LOGAN CAMPBELL CENTRE, AUCKLAND - FRIDAY SEPTEMBER 21 (all ages)
THE FORUM, MELBOURNE TUESDAY SEPTEMBER 25 (18+)
ENMORE THEATRE, SYDNEY WEDNESDAY SEPTEMBER 26 (all ages)
Load next