It's 'Trouble Will Find Me' Week - a.k.a. a The National appreciation post.
It's 'Trouble Will Find Me' Week - a.k.a. a The National appreciation post.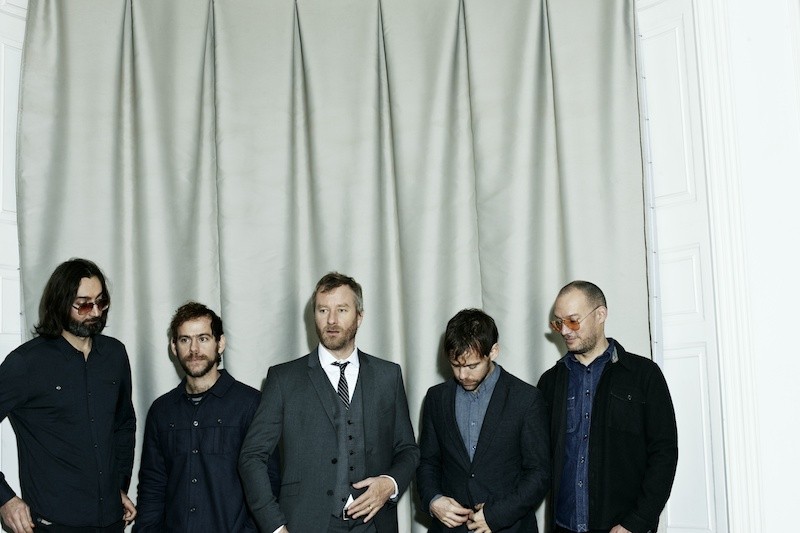 Celebrating the release of The National's sixth full-length album 'Trouble Will Find Me' - out now in New Zealand - we have compiled a list of our Top Ten favourite things that we appreciate about the band.
When asked about 'Trouble Will Find Me', guitarist Aaron Dessner says: "It's free-wheeling again. The songs on one level are our most complex, and on another they're our most simple and human. It just feels like we've embraced the chemistry we have. For the past 10 years we'd been chasing something, wanting to prove something. And this chase was about trying to disprove our own insecurities. After touring High Violet, I think we felt like we'd finally gotten there. Now we could relax-- not in terms of our own expectations but we didn't have to prove our identity any longer."
The album features various collaborations including Richard Reed Parry [Arcade Fire], Sufjan Stevens, Annie Clark [St. Vincent] and Nona Marie Invie [Dark Dark Dark].
In an interview with 'The Line of Best Fit', Scott Devendorf describes how they incorporate such collaborations within their own musical style: "I think with us, we do have a recording aesthetic, and we do have an ideal, and we just don't do 'duets', or 'songs featuring' with a big vocal solo! It's just not our thing, and I think the way we collaborate with people is pretty casual."

#2. The documentary 'Mistaken for Strangers' – capturing the experiences of the band during their tour of 'High Violet' from the perspective of Matt Berninger's brother, Tom Berninger – was played in the Tribeca Film Festival in April of this year.
As described in the synopsis: "Adrift in life and fuelled by the desire to create, Tom Berninger accepts his brother's offer to come on The National tour as a roadie and decides to chronicle his experiences with the band. Although Tom starts off with dreams of making a rock documentary (you can watch the portaits he made on each of the band members), a different story emerges as tensions among the band members lead to unforeseen drama. Following the band from Berlin to Paris to Los Angeles to a 2010 Obama rally in Madison, Wisconsin, Mistaken for Strangers is not your typical road documentary."
#3. The band teamed up with Icelandic artist Ragnar Kjartansson to play their song 'Sorrow' on loop 105 times over six hours at MoMA PS1 in New York. The durational performance, named 'A Lot Of Sorrow' was intended to explore "potential of repetitive performance to produce sculptural presence within sound."
Below is the promotional poster that was used for the gig:
And the set list for the performance that the band posted on Twitter:
#4. For those who don't already know, the band contains one set of brothers [Scott and Bryan Devendorf] and one set of twins [Aaron and Bryce Dessner], who apparently have their own language described by the rest of the band as "pillow talk".
As discovered in an article published by the New York Times: "As twins with bowl haircuts, Aaron and Bryce shared one baseball-card collection, played all games side by side and slept in a room with identical pairs of fixtures and furniture pieces. Every morning, Bryce would take a shower and then leave the water on for Aaron to follow. They were so close, always understanding each other in such a primary way, that when they communicated, other people couldn't always make out what they were saying."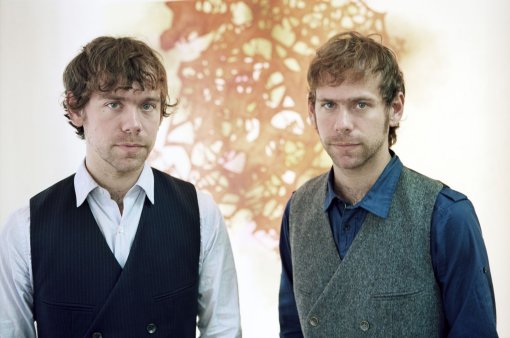 #5. As avid supporters of President Obama - playing at various election rallies during his 2008 campaign - The National designed and sold this 'Mr. November' t-shirt, referencing both their song of the same name from the album 'Alligator' (2005) and the month of the US Presidential Election.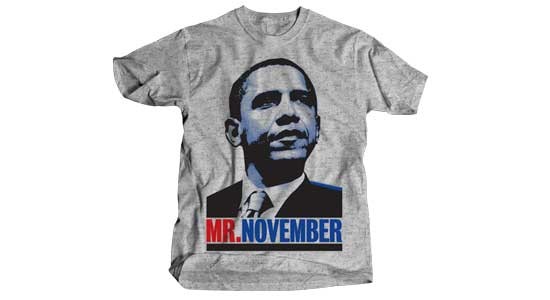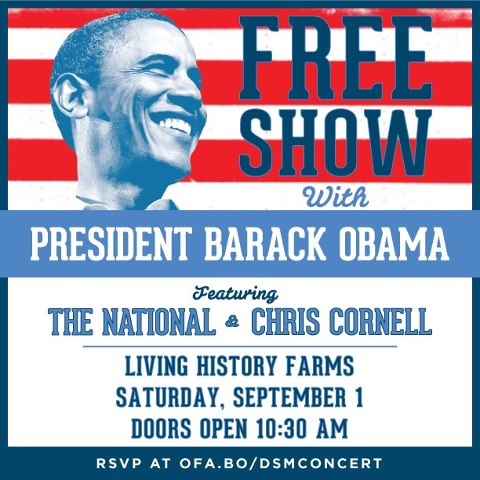 #6. When asked by A.V. Club if he was the 'father figure' of the band, Matt Berninger advised: "If I'm the dad in the band, then I'm the Chevy Chase version. I'm a stubborn guy that loses his temper, sometimes driving the station wagon in the wrong direction for hours and hours and never admitting that he's gone the wrong way. I do have maybe an unbalanced amount of power in the band because if I don't like something I won't sing to it. That means that only the songs I like are going to be on the record. That's unfair, but that's the way it is."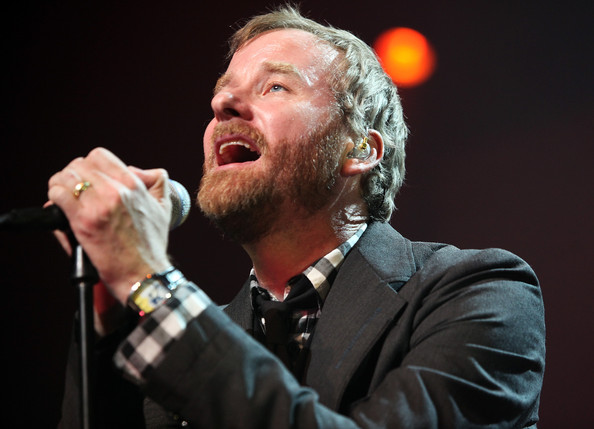 #7. The band will embark on a tour with Dirty Projectors to support the release of 'Trouble Will Find Me', with the two joining for shows in Columbia, Philadelphia, Raleigh and Pittsburgh.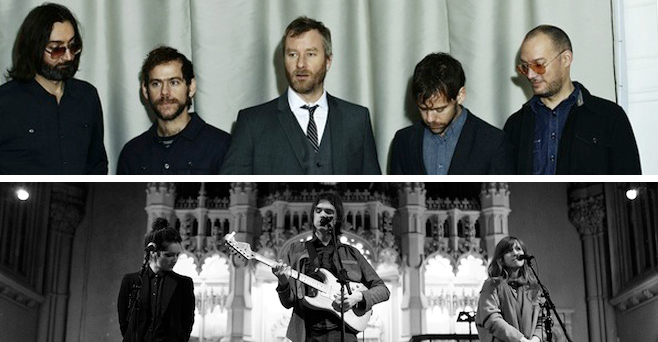 #8. The music video for their single 'Conversation 16' from the 2011 album 'High Violet' features John Slattery (Roger Sterling on 'Mad Men'), Kristen Schaal (Mel on 'Flight Of The Conchords') and James Urbaniak.
Speaking to MTV Kristen said: "I was at a wedding, and Scott [Jacobson, the video's director] was like, 'I got some money to do this National video, do you want to be in it?' And I said, 'Only if I can play the president of the United States…from there, it spiraled into this story line, and it actually happened, which was incredible. I wish it was that easy to be the president in real life."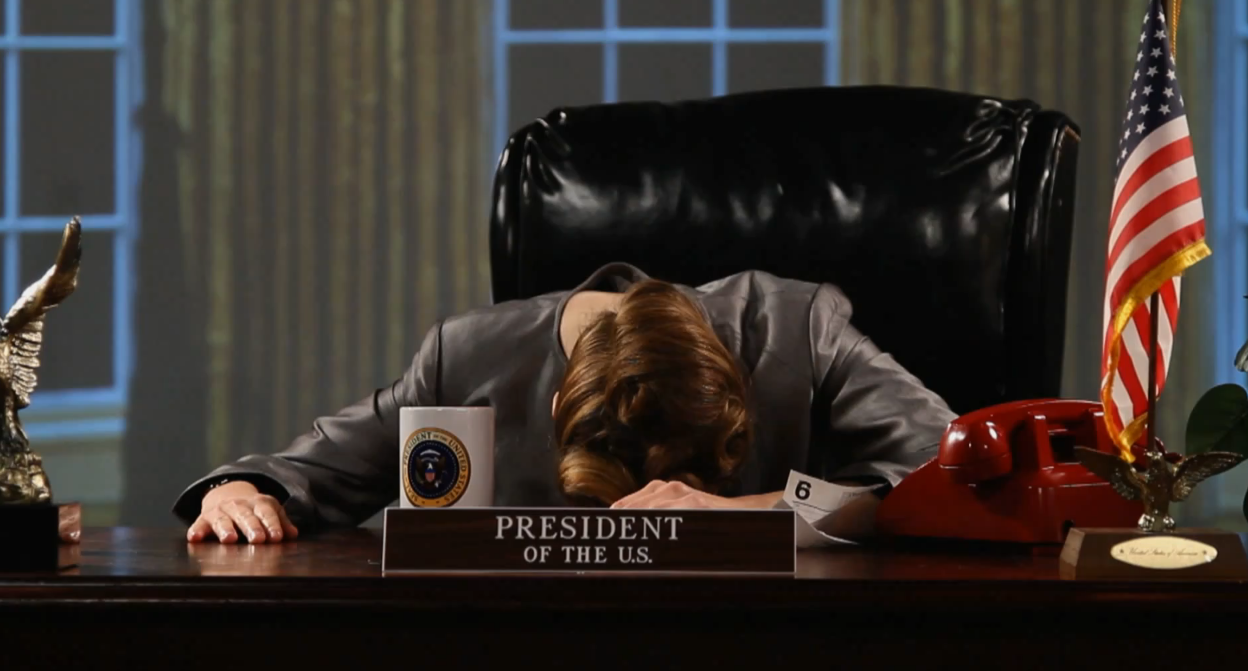 So much greatness in one music video…
 #9. Is basically because drummer Bryan Devendorf had no shame in explaining to Gothamist how he likes to physically prepare for recording sessions by relaxing with epsom bath salts.
"I think the thing is I practice drums here and there, like an hour or two a day, but I don't practice drums eight hours a day—so I think the thing to do is to realize that when we're doing the first attempt.
But I guess the usual stuff: crunches, hot showers, epsom salt baths, and like, wristbands for compression, to tighten up the surrounding tissue. I'm kind of an amateur sports therapist for myself. Mainly it's like: practice but don't over-practice, or it'll ruin the spontaneity of it and it'll actually maybe be more detrimental if you overdo it. Don't overdo it."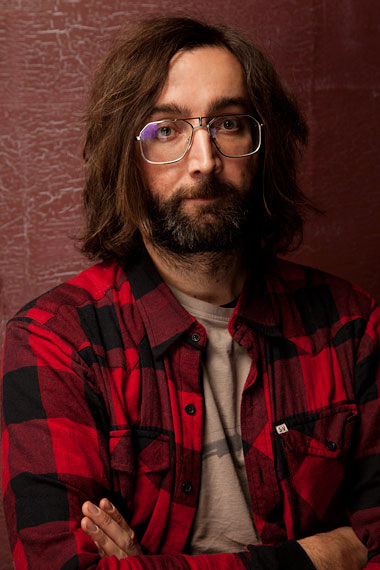 #10. Just because this photo was posted on the band's Instagram with the caption "Meow!"
The National's new album 'Trouble Will Find Me' is out now - featuring the singles 'Demons' and 'Don't Swallow The Cap'.
Watch the 'Demons' music video below...
Load next