A dynamic duo: Brendon Urie + dogs!
A dynamic duo: Brendon Urie + dogs!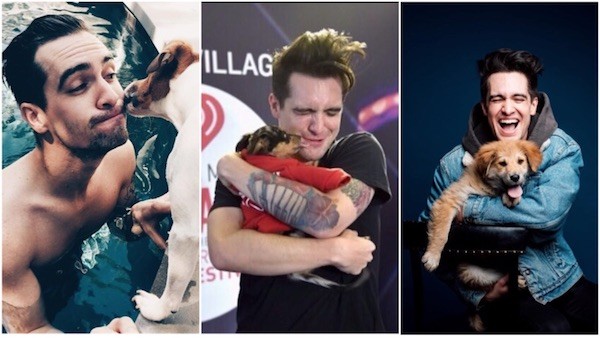 All this week, we're celebrating 'Pray For The Wicked', Panic! At The Disco's brand new album, so today we've compiled for you a selection of content featuring everyone's #1 favourite puppy in human-form hanging out with some of his fellow kindred spirits.
#1. Here we have the infamous BuzzFeed puppy interview:
#2: This is a puppy meet & greet:
#3. Brendon knows that puppies are worth more than trophies:
#4. Sometimes Brendon likes to rap in the presence of dogs:
Or prank 'em:
Or kiss 'em:
Or use 'em as a pillow pet:
Or dramatically narrate their lives:
#5. Yes. Brendon Urie + dogs is truly the content you deserve!
Stream Panic! At The Disco's brand new album 'Pray For The Wicked' below (and click here to read our new interview with Brendon Urie while you're at it):
Load next