Introducing: MONEYPHONE + their new song 'Indecision'.
Introducing: MONEYPHONE + their new song 'Indecision'.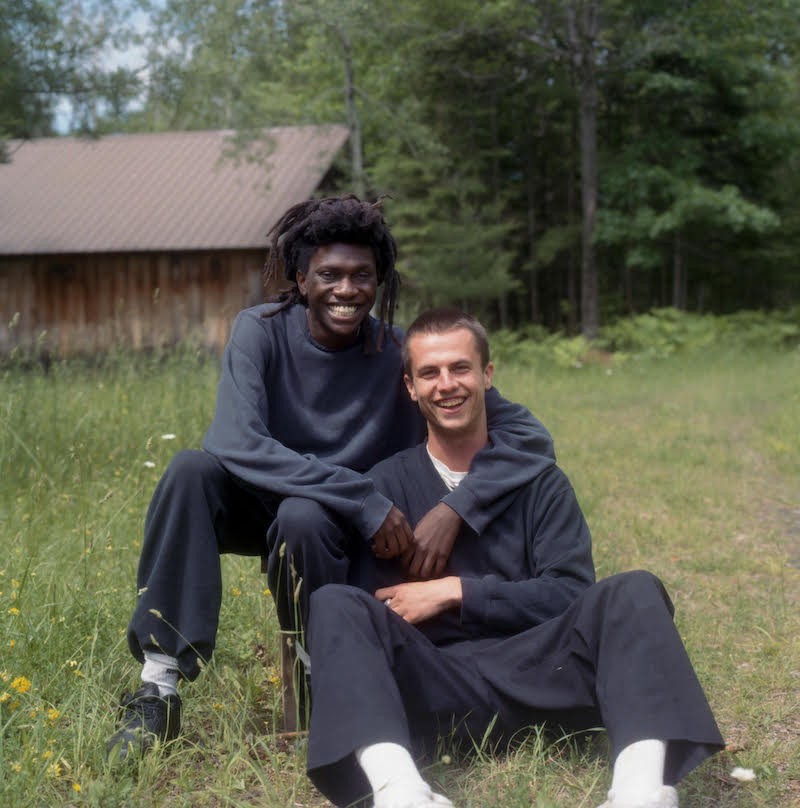 Toronto-based duo MONEYPHONE (made up of high school friends, Enoch and David) have shared a nostalgic new song, 'Indecision', the lead single from the duo's upcoming 'Faith MIXTAPE*' - on which they were inspired to find their voice through being "interested in the haze that happens when memories get far away, and figuring out why some seem so saturated".
About their new song, David says: "There's something special about being able to look back at my younger self fondly. For a while, I felt as though I had no direction. I would get up every day but the passion was missing. Now that's different. I remember being out of the room at times when we were recording Indecision. I was in the kitchen and I could hear Enoch rapping through the walls of our house. Moments like that make me the happiest. Music gives me control over my life, something I feel like I often have very little of. Music gives me freedom. Indecision makes me feel free."
And Enoch says: "'Indecision' is so inspiring. It came super late into the record — it was like the second the last song we made. We were bogged down with management & personal issues and that joint served as a beacon of light, a North Star to guide us. It let us know finishing the tape was a possibility & that was the key to figuring out how to make it out of what was weighing us down. When David played that riff, man, I couldn't help but be taken back to this old Jeep my mom used to drive. It made me think of Sundays where I had to go to church and the world that existed inbetween that. I've been going back to that a lot, just because you get a little older and gain perspective. I try to say it out loud to make it make sense. When my mom didn't want me out at night, it wasn't because she was being fussy, it was because she feared for my life. When I started dreaming of being able to take care of my family, it was because I lived through moving to a new continent, with no support system, and watching my family struggle through that. They're heavy memories, but they're interlaced with everything joyous in between because that's what memories are — and that's how we experience them. The video makes me so proud, to have so many friends around us — and to make something so pretty, that feels like home to me."
Watch the music video for 'Indecision' below...
Load next