Interview: 2022 Must-Know - Tchotchke
Interview: 2022 Must-Know - Tchotchke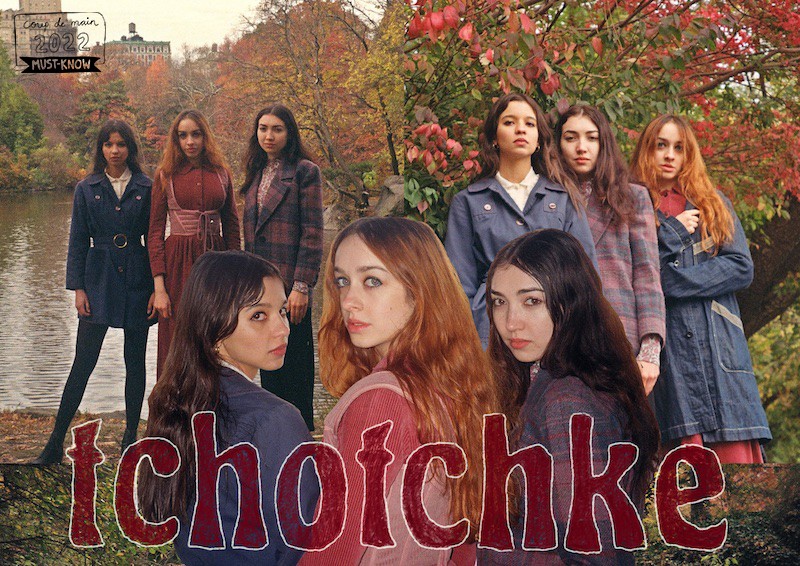 A 'tchotchke' can be defined as "a small object that is decorative rather than strictly functional; a trinket," but the musical trio known as Tchotchke... are deceptively named.
With two songs currently out in the music-sphere, 'Dizzy' and 'Ronnie', rest assured there's much more up their sleeves. They have recorded at Electric Lady Studios in New York, which is famous for being a residence of sorts to the likes of Jimi Hendrix, David Bowie, and more recently, Jack Antonoff. On hearing that Antonoff liked their music, they revealed: "Jack must've heard about us through them. We haven't met him, but we were very flattered and surprised to get the recognition."
The band's bewitching latest single 'Ronnie' is a love letter to their best friend Veronica: "This is a silly love song that pokes fun at 'Ronnie' always being the most beautiful girl in the room, and watching her charisma make everyone around her feel like they are the only person in her presence. It's a fantasy about wanting to be all the things that she possesses."
We chatted to the group over email and talked-all-things being a band, potential, and the hope of everyone learning how to spell Tchotchke...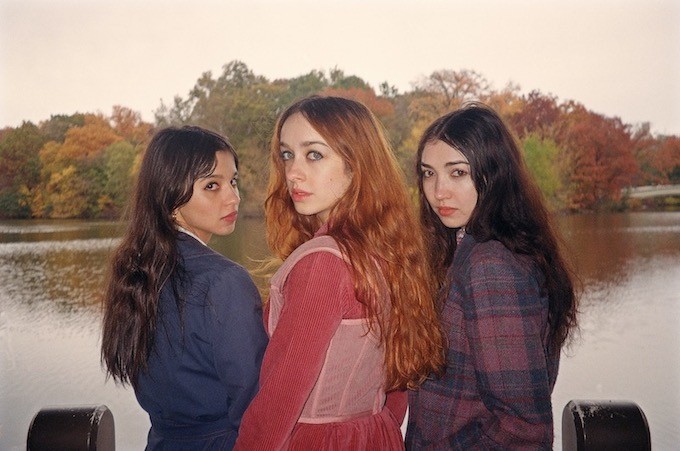 MUST-LISTEN: 'Ronnie', 'Dizzy'.
YOU WILL LIKE, IF YOU LIKE: Dum Dum Girls, The Lemon Twigs, Fiona Apple, Wet Leg, Cults, Best Coast, La Sera... and believing in the power of a bubble bath.
COUP DE MAIN: What is Tchotchke's origin story?
TCHOTCHKE: When 3 women love each other...
CDM: What do you think are the benefits as an artist of being a band versus being a solo performer?
TCHOTCHKE: Camaraderie and ideas from different perspectives.
CDM: What are your biggest inspirations both musically and in your life?
TCHOTCHKE: All of our parents have been super supportive and pushy from early on. We definitely draw a lot of inspiration from the people in our lives. Our latest single 'Ronnie' is about our best friend Veronica who is an Italian stallion with a heart of gold.
CDM: Where did the idea for the 'Dizzy' video come from?
TCHOTCHKE: We thought a literal knock-out would be a great video for 'Dizzy'. Our friend Hilla Eden shot it all on Super 8 and really helped our loose idea come to life. 
CDM: What was it like recording at Electric Lady Studios? Is that how you connected with Jack Antonoff?
TCHOTCHKE: Electric Lady was kind enough to let us come by and put all of our tracks through their board. Jack must've heard about us through them. We haven't met him, but we were very flattered and surprised to get the recognition. 
CDM: Do you think it's the potential, or the vulnerability, that makes having a crush on someone so all-consuming?
TCHOTCHKE: Potential is way more exciting than vulnerability!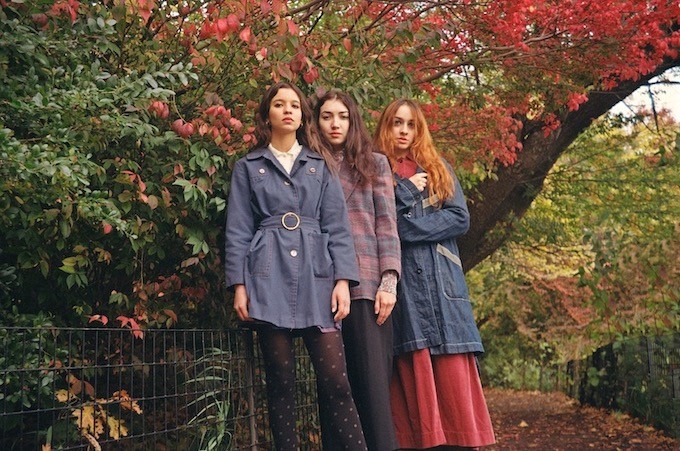 CDM: How does your songwriting process work?
TCHOTCHKE: It's different every time. We all bring something different to the table and couldn't do it without each other. 
CDM: What do you hope for people to take away from listening to your music?
TCHOTCHKE: We hope they learn how to spell tchotchke.
CDM: What's on your bucket-list?
TCHOTCHKE: Finish next album and tour.
CDM: If you could steal one thing without consequence what would it be?
TCHOTCHKE: The Declaration of Independence. 
CDM: You're one of our 'must-know' artist picks for 2022… who are yours?
TCHOTCHKE: Star Moles, Dry Cleaning, CANNONS.
CDM: What's next for you?
TCHOTCHKE: We'll be releasing our debut album and are very excited for everyone to hear it.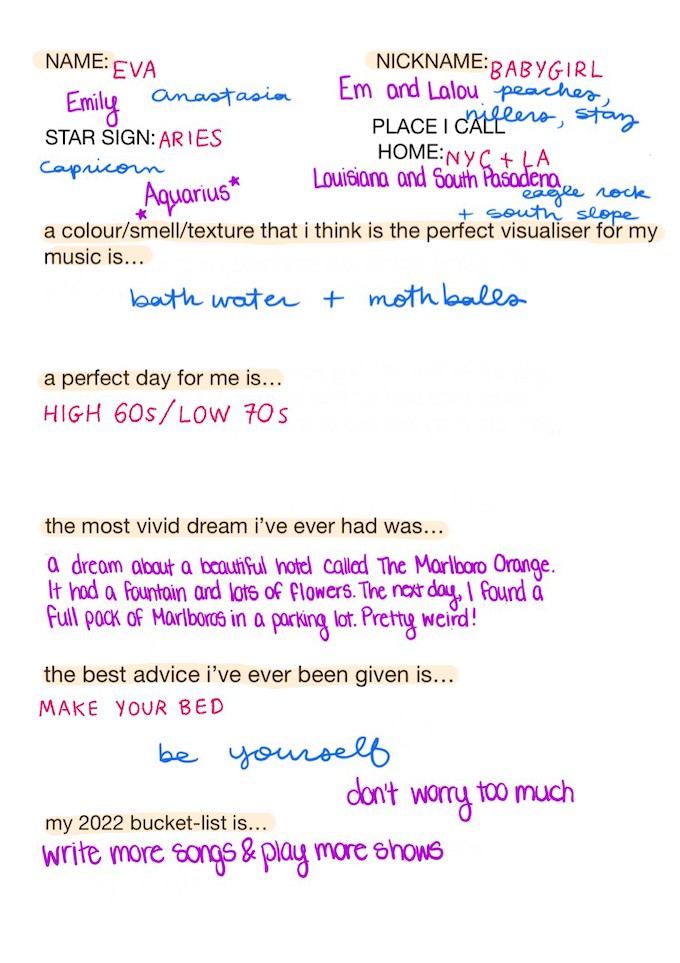 Watch Tchotchke's video for 'Dizzy' below...
Check out more 2022 Must-Know artists here.
Load next