Introducing: MAY-A + her new single 'Apricots'.
Introducing: MAY-A + her new single 'Apricots'.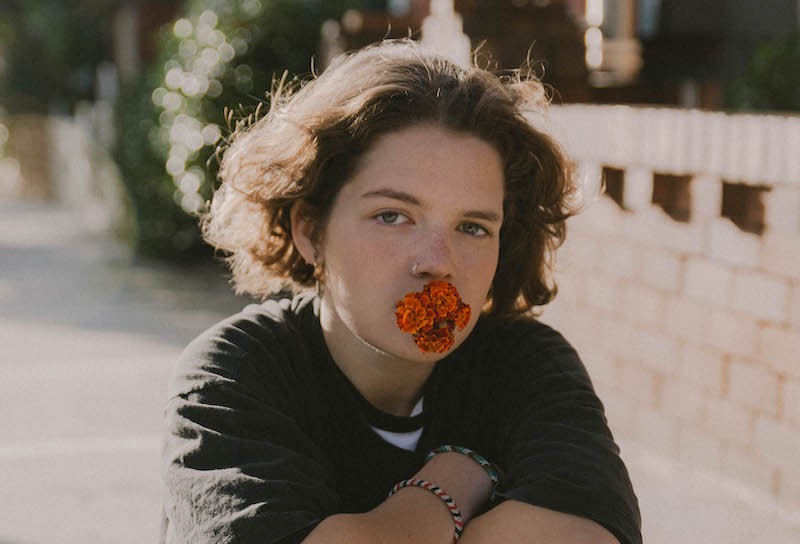 19-year-old MAY-A's latest single 'Apricots' is a rush of heartfelt emotion, with the singer sharing her inner dialogue and letting her imagination run wild (she sings in the first verse, "'Cause in my imagination you are mine").
The song is accompanied by an equally as charming music video - which she's just shared a behind-the-scenes look at:
About 'Apricots', the rising artist shares: "Apricots is ultimately a story about a friendship between two girls but not in the traditional sense, it is an inner dialogue between my head and my heart. This song is super important to me because I wrote it around the time that I was coming to terms with my sexuality and realising I had feelings for a girl for the first time. I originally started writing it about a relationship, but as it evolved it became more about my current self talking to my past self."
MAY-A says further: "The lyric, "Up in my mind we're together, I'm sorry I forgot, you're not looking for a person, that's something you've already got," is basically me talking about my past and when I had a boyfriend. We didn't really work well together at all, but I kept turning a blind eye to it because I thought that we looked good together when we really had nothing in common and were just super awkward all of the time. if I had known I liked girls I would never have gone there in the first place. The song is ultimately a letter to my younger self, helping her come to terms with the fact that she is looking for something 'she doesn't even know she wants' and letting her know that that's ok."
The song is her fourth single release, and follows 'Green' from earlier this year:
Watch the 'Apricots' music video below...
Load next