An online accompaniment to CDM Zine #15 - Freedom Zine.
An online accompaniment to CDM Zine #15 - Freedom Zine.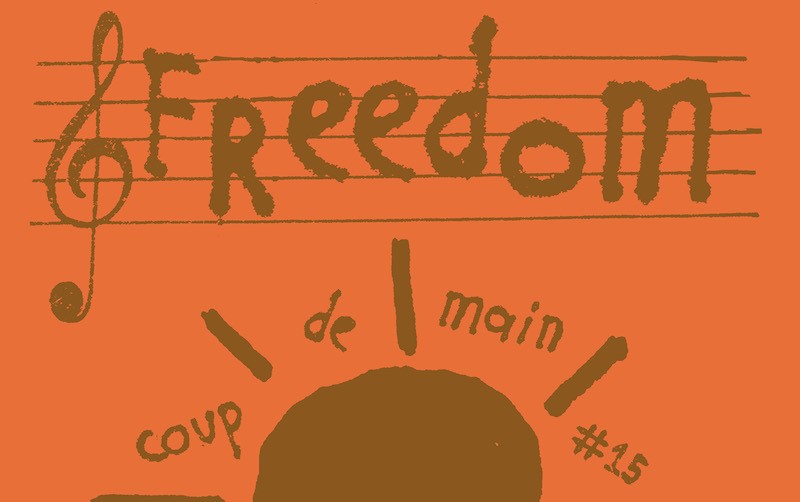 The theme of this month's DIY zine is 'freedom' and we have contributions this month from guest curators: Beabadoobee, Dora Jar, Eden, Maya Hawke and Orla Gartland. 
Exclusively for this print zine, each guest curator has put together some pages relating to what freedom means to them...
+ thank you to Wyatt Knowles for designing the cover of this month's zine!
Here's a li'l rundown of our curators this month:
BEABADOOBEE
While in Japan recently for Summer Sonic 2022, Beabadoobee filled out a worksheet for us and took some polaroid pictures. Keep your eyes peeled for our next cover... if you're a Beabadoobee fan...
DORA JAR
We got the chance to chat to Dora amidst Billie Eilish's 'Happier Than Ever' tour where she was the opening act - Dora designed her pages in her personal notebook from the comfort of her hotel bed and we couldn't be more excited to have her as a part of this month's zine.
EDEN
Irish musician Eden's brand new album 'ICYMI' is out now - featuring tracks 'Balling' and 'Sci-Fi'.
MAYA HAWKE
You've heard of Maya Hawke before from her roles in Netflix's 'Stranger Things' and 'Do Revenge', and her sophomore album 'MOSS' is out now featuring tracks 'Thérèse', 'Mermaid Bar', and more.
ORLA GARTLAND
Dublin-based singer Orla Gartland released her debut album 'Woman On The Internet' in August of last year - her song 'Why Am I Like This?' was also featured in Season 1 of Netflix's 'Heartstopper'.
Order your zine here or below...
Load next