An online accompaniment to CDM Zine #10 - Potential zine.
An online accompaniment to CDM Zine #10 - Potential zine.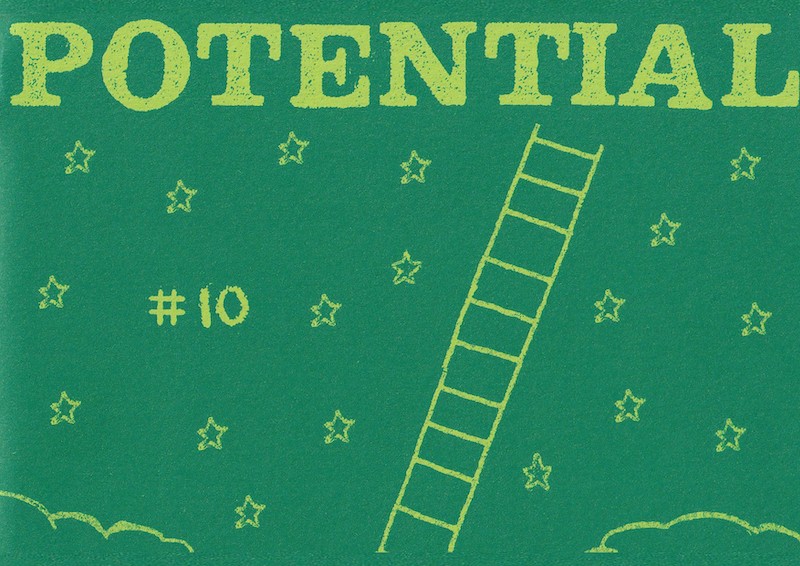 The theme of this month's DIY zine is 'potential' and we have contributions this month from guest curators: Gavin Leatherwood, Isaac Dunbar, Lola Kirke, and The Linda Lindas.
Exclusively for this print zine, each guest curator has put together two pages relating to what potential means to them.
+ thank you to Wyatt Knowles for designing the cover of this month's zine!
Here's a li'l rundown of our curators this month:
GAVIN LEATHERWOOD
California-based artist, Gavin Leatherwood, has dropped a new single titled 'Be My Lover'. Leatherwood is known for acting in shows such as Netflix's 'Sabrina The Teenage Witch' and Mindy Kaling's 'Sex Lives Of College Girls'. 
About the track, Leatherwood says: "When it comes to songwriting my basic instinct is to write songs that are slow in tempo. Melodic, calm, thought provoking. When I was working on this album my manager challenged me to write something more upbeat, light, fun, relatable. On a night out in LA at an exclusive club/restaurant, a very beautiful and very famous woman entered the place and when she did it was like a light went on in the room. Everyone turned their heads with eyes wide and jaws dropped, myself included. My heartbeat quickened and inspiration hit me. 'When she walks in the room everyone takes notice.'"
ISAAC DUNBAR
Isaac Dunbar will be releasing his forthcoming EP, 'Banish The Banshee', later this month on May 27th. The project is a conceptual record that tells the story of Isaac's life so far. Each song from the record is both written and produced by Dunbar himself. The first two singles from the EP, 'Bleach' and 'Tainted Love' have already been released.
LOLA KIRKE
Singer/songwriter, Lola Kirke, has just released her sophomore album 'Lady For Sale' this week. Accompanying the title-track is a Jane Fonda-inspired workout video starring Kirke.
About the workout video released alongside the album, Kirke says: "I've always hated working out but love having worked out. I also absolutely love Jane Fonda, so having her lead me in a workout felt like a fabulous compromise. There's something so wild about the conception of her home workout series: she struggled with an eating disorder her whole life and found working out to be a healthier way to engage with her body, to which I relate. I can't stand dieting and feel so much rebellion towards the societal standards for women's bodies. Working out has been my way of feeling good about my body because dieting has always made me feel horrible about it.  
THE LINDA LINDAS
Los-Angeles based all-girl punk band, The Linda Lindas, have released their debut album titled 'Growing Up'. The band's single 'Talking To Myself' has a cat-filled fun video to accompany it.  
On 'Talking To Myself', the band's Lucia de la Garza says: "The song is about the spiral you go into when you're lonely. You start to question yourself and all the decisions you've made. I'm always looking back on conversations and going, 'Oh, I should have said this, I should have said that'. But it's also about needing other people, not just for reassurance, but because we've all learned from the pandemic that you need other people to talk to in order to stay sane."
Order this month's DIY zine here or below:
Load next