An online accompaniment to CDM Zine #9 - Dreams zine.
An online accompaniment to CDM Zine #9 - Dreams zine.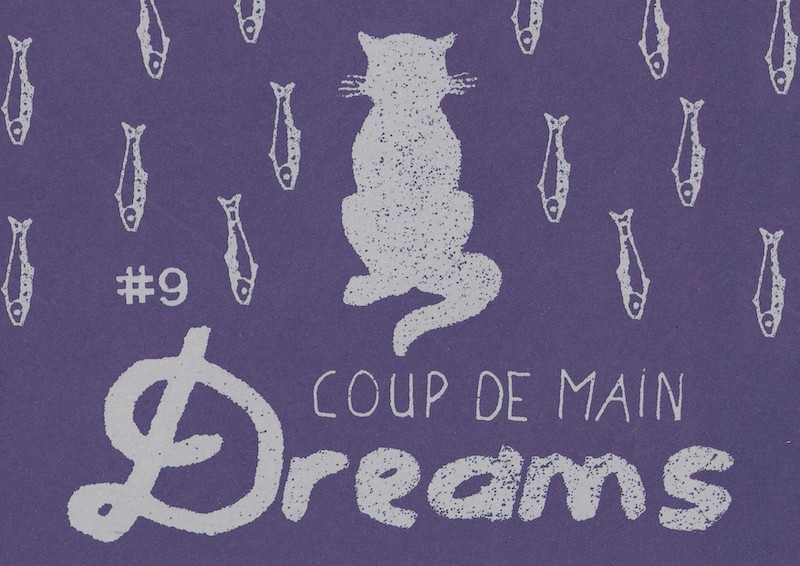 The theme of this month's DIY zine is 'dreams' and we have contributions this month from guest curators: Allison Ponthier, Astrid S, COIN, Shamir and Suki Waterhouse. 
Exclusively for this print zine, each guest curator has put together two pages relating to what dreams means to them.
+ thank you to Wyatt Knowles for designing the cover of this month's zine!
Here's a li'l rundown of our curators this month:
ALLISON PONTHIER 
The Texas-born and Brooklyn-raised Allison Ponthier has released her latest single 'Late Bloomer' about coming to terms with her sexuality. We've also got some super cool merchandise available to win, head here for your chance to win a signed poster + an Allison Ponthier crewneck.
ASTRID S 
Norwegian artist Astrid S has released her latest single 'Pretty' featuring Dagny which is out now. And her second album is in fact on the way with a release date to be confirmed, so make sure to keep an eye out for this one.
"It's been really exciting to work with Dagny in the studio. I'm such a big fan of her work, and I am so happy we get to release 'Pretty' together."
COIN 
The band COIN have just dropped their latest album 'Uncanny Valley' featuring previously released singles, 'Chapstick' and 'Brad Pitt'. Later this year, the band will be heading out on a tour across North America, so keep an eye out if they will be hitting a city near you.
SHAMIR
Philadelphia's Vegas-born Shamir has just released his new album titled 'Heterosexuality'. He has also recently toured with the likes of Lucy Dacus and Courtney Barnett. For our Dreams zine, Shamir has contributed two paintings!
SUKI WATERHOUSE
A woman of many worlds, Suki Waterhouse is about to released her debut album titled 'I Can't Let Go' out April 22nd. We got to hear all her thoughts on dreams in this issue - and a full interview with Waterhouse will be dropping soon so keep an eye out... 
Order this month's DIY zine here or below:
Load next