An online accompaniment to CDM Zine #11 - Reflection zine.
An online accompaniment to CDM Zine #11 - Reflection zine.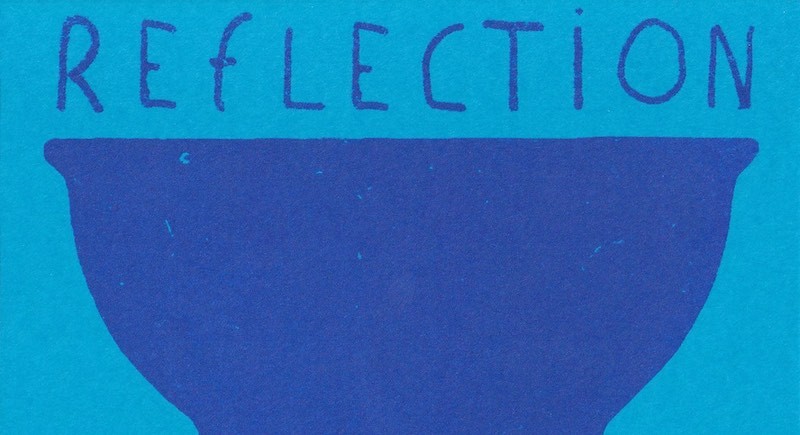 The theme of this month's DIY zine is 'reflection' and we have contributions this month from guest curators: Bülow, Lizzy McAlpine, Purity Ring, and Thomas Brodie-Sangster. 
Exclusively for this print zine, each guest curator has put together two pages relating to what reflection means to them.
+ thank you to Wyatt Knowles for designing the cover of this month's zine!
Here's a li'l rundown of our curators this month:
BÜLOW
Bülow (a.k.a. Megan Bülow) has just released her latest video for her single 'Playing Me Back' from her 'Booty Call' EP - check it out below... 
LIZZY MCALPINE
Lizzy McAlpine has just released her new album 'five seconds flat' which features the likes of Jacob Collier, Ben Kessler, Laura Elliot and Finneas. Watch the film she released alongside the album below... 
PURITY RING
The band have their new EP coming soon titled 'Graves' which will be the first official release via the band's own record label, The Fellowship. They have already released the title track 'Graves' which you can listen to below. 
On the new track, band member Megan James says: "This song has been haunting us for 8 straight years so we're very glad to let it be heard. We hope it brings you as much joy as it has now brought us. Thank you for listening and please enjoy the beautiful music video about human cells."
THOMAS BRODIE-SANGSTER
That familiar face, Thomas Brodie-Sangster, stars in the new Disney+ show 'Pistol' as Malcolm McLaren - the manager of the iconic band, The Sex Pistols. Watch the trailer below... 
Order this month's DIY zine here or below:
Load next