Shop now: Vans and MoMA collection.
Shop now: Vans and MoMA collection.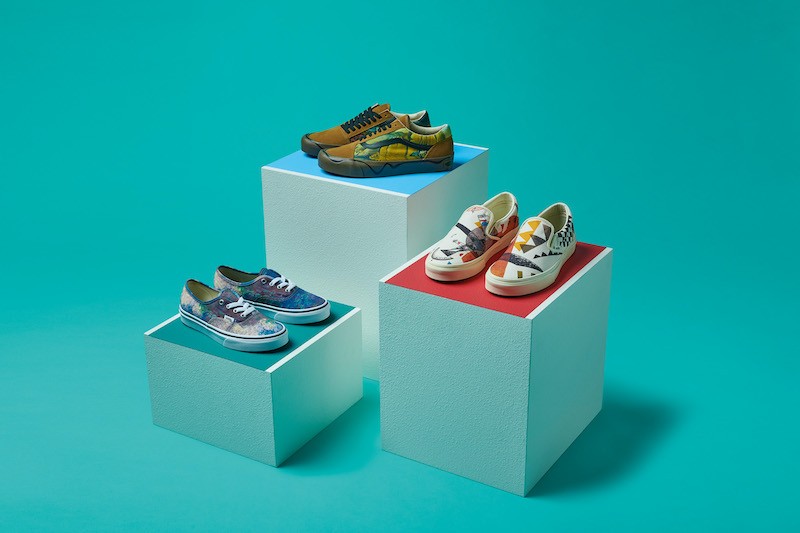 Today, Vans launch the first part of a brand new art-inspired collection with The Museum of Modern Art (MoMA), which sees a range of special edition products celebrating some of MoMA's most iconic parts of their collection - with artworks from Salvador Dalí, Vasily Kandinsky, and Claude Monet. As well as that, the new drop includes two pairs of MoMA branded shoes, which reimagine the iconic Vans checkerboard print with bright colours!
To celebrate the new product launch, we've also teamed up with Vans to give away two very special prizes - including a pair from the new collection, and an art prize-pack. Enter through the Facebook post below:
In a statement about the new release, the Associate Director of Licensing and Partnerships at MoMA Robin Sayetta shares: "MoMA is excited to finally reveal the Vans collaboration as they, too, have a rich legacy of supporting artistic expression. We pursue a limited number of product collaborations and our goal is always to engage a broader audience with modern art. We are thrilled to reach art lovers around the world through Vans' global network."
Check out more info on each of the new products below (and click here to shop)...
CLAUDE MONET - Inspired by Claude Monet's well known large-scale Water Lilies 1914-1926 works, which he created at his home in Giverny - these shoes feature hues of blue and purple on the classic Vans Authentic style.
SALVADOR DALÍ - The Persistence of Memory from 1931 is one of Dalí's best known surrealist pieces, and has been transformed onto the Vans Old Skool Twist. It sees the shoe feature distorted stripes and wonky tongues to truly embrace Dalí's style.
VASILY KANDINSKY - As a pioneer of abstract act, Vasily Kandinsky's use of shape and colours takes Vans Classic Slip-On and embellishes it with triangular patterns, as well as pops of red and orange.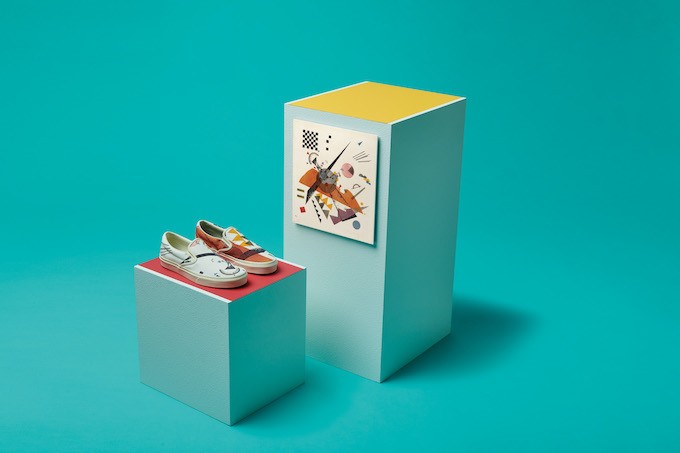 MoMA branded products - If you're looking to upgrade your checkerboard Vans products, the MoMA products add a rainbow of colours to the classic styles. Much as their tote bags have become a symbol in their own right, these two products are set to do the same.
Head here to check out the Vans & MoMA range now.
TERMS & CONDITIONS: This competition is only open to people with a New Zealand postal address. The two winners will be chosen from all eligible entries received by Coup De Main before October 10th, 2020. The winners are not up for discussion/negotiation. Coup De Main's judgement is final. Multiple entries per entrant, will be accepted. Prizes cannot be exchanged for cash or other property. Vans shoes are subject to stock availability and may be swapped out for another pair. Prizes cannot be exchanged for money. Entries belong to Coup De Main Limited and may be used by the company for marketing and promotions. Coup De Main reserves the right to alter the terms and conditions and all relevant materials/details of this competition at any point in time.
Load next