Rhythm and Vines 2014 first line-up announcement.
Rhythm and Vines 2014 first line-up announcement.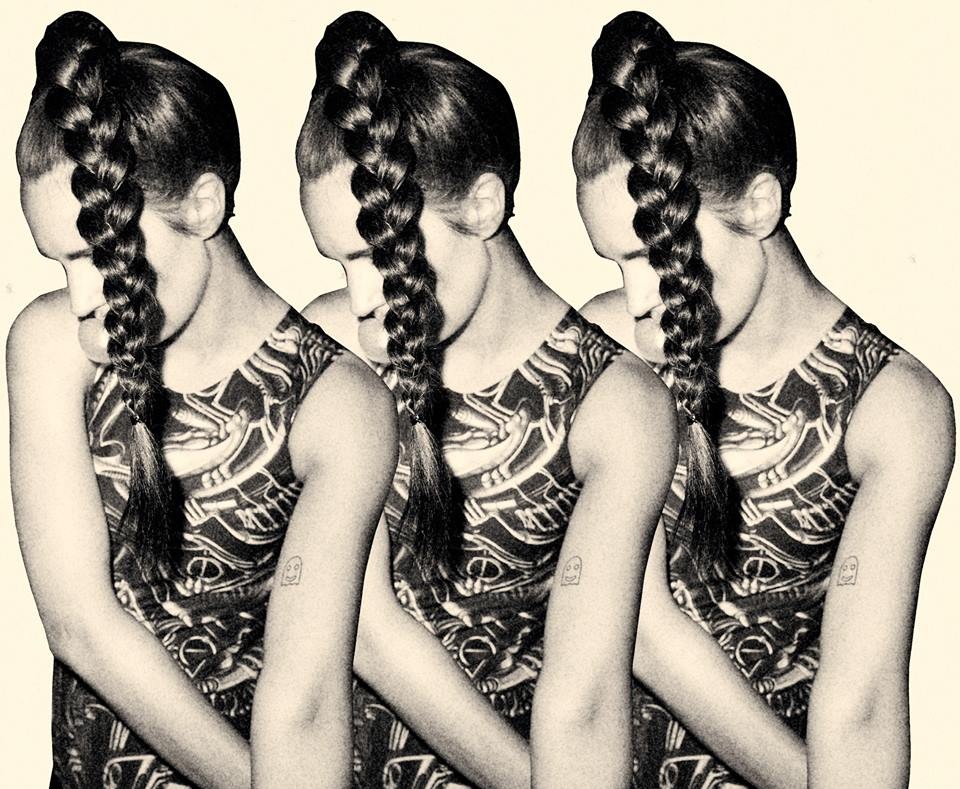 Rhythm and Vines have unveiled their first line-up announcement for their 2014 event! This year from December 29th to 31st, festival-goers will be treated to live performances from the likes of MØ, Bastille, Danny Brown and Jagwar Ma.
Here's all the official need-to-know info:
"UK chart toppers Bastille were announced in June as a major headliner.  This will also be the band's first time in New Zealand and we are excited to be bringing them to their fans here for the first time. We are sure once their anthemic hit 'Pompeii' starts playing it is going to be a New Year's performance to remember.
Long term fans of Rhythm and Vines are no stranger to the music of Boris Daenen, aka Netsky.  He will be playing again with a full live band as Netsky Live on the 29th December. Leading a wave of new school drum & bass talent from Europe with his blend of uplifting, melancholic melodies and heavy dancefloor bass + beats we are super excited to be bringing him back after repeated requests from his fans. Netsky's profile as a remixer has been affirmed by his huge remixes of ubiquitous club anthems such as Pendulum – "Witchcraft", Plan B, Leftfield, Audio Bullies, Swedish House Mafia, Jessie J, Rusko and more. He has a new single out soon called 'Running Low' feat Beth Ditto (of band Gossip) with an album to follow later this year.
Zane Lowe was an absolute party starter at both Rhythm and Vines and Rhythm and Alps last year and for that very reason festival organizers are bringing him back to NZ.  Kiwi born, and based in the UK, Zane is one of Britain's leading musical tastemakers. He is one of BBC Radio One's most popular radio personalities and has won numerous awards for his show. His DJ sets are known for their eclectic remixes and samples.
Growing up on his dad's chill out compilations along with albums from the jazz great Chet Baker, Australian electronica artist Nick Murphy combined the two and took the name Chet Faker when he launched his career with a down tempo cover of Backstreet's "No Diggity" that went viral online.  Since then his career has soared. His debut 'Thinking in Textures' won 'Best Independent Single/EP' at the Australian Independent Record Awards, and 'Best Independent Release' at the Rolling Stone Australia Awards. His debut album 'Built on Glass' was released this year to critical acclaim. Last year Chet Faker blew everyone away at Rhythm and Vines with his soulful electronica and we are excited to bring him back again.
Daniel Dewan Sewell, better known by his stage name Danny Brown, is an American hip hop recording artist from Detroit, Michigan. Brown surfaced during the mid-2000s as a member of Reser'vor Dogs and has now become known as an artist who has delivered some of the most vivid and side-splitting rhymes of his era. MTV described him as "one of rap's most unique figures in recent memory." His 2011 album 'XXX' earned him Spin's top hip hop album of the year. 2013 saw the release of his album 'Old.'
Hailing from Queens in NYC, Action Bronson is another USA rapper we are excited to be bringing to Rhythm and Vines.  Originally he launched his career as a chef but left the kitchen to release his debut album Dr. Lecter in 2011.  Soon after he was appearing with artists like Ghostface and signed to Warner Brothers and Vice Records. Currently working on a new album, we cannot wait to see what he has in store for us at Rhythm.
Just Blaze is one of hip hop's leading producers and takes his place alongside such greats as Timbaland and Neptunes.  He has developed a trademark knack for using old-school soul samples in unique ways and is well known for producing songs for Jay-Z and Eminem. He has also produced tracks for big-name East Coast rappers such as Busta Rhymes, Jadakiss, DMX and Fabolous.
Regan 'Ta-ku' Mathews, from Perth is an observer of the melodic elements of soul music and the percussive elements of hip-hop. His musical identity continues to evolve with the progressive nature of the genres he has contributed to which has included remixes of Disclosure, Flume, and Chet Faker.  He has recently released an EP by the name of 'Latenyc' on L.A's HW&W Records in the lead up to his instrumental LP release 'Scarlette'. Latenyc is 9 tracks of instrumental future soul music and features Melbourne vocalist Chet Faker who is also on the bill for this year's Rhythm and Vines.
Jagwar Ma are Sydney based multi-instrumentalist Jono Ma and vocalist Gabriel Winterfield. Together they bridge dance music with hazy neo-psychedelia that may sound familiar to anyone who knows their '90s alt-rock. Jono Ma also branched out into production, working with Foals and composing music for TV all while releasing their debut album 'Howlin' in early 2013. Now based in the UK, Jagwar Ma are currently touring "Howlin" including a recent appearance at Glastonbury, and have begun preparation for their second album.
Tony Colman, co-founder of festival favourites Hospital Records, will be bringing his DJ set to Rhythm and Vines this year as London Elektricity. Having been involved in the drum 'n' bass scene since the mid-90s, the co-founder of festival favourites Hospital Records, has been instrumental in the development of the genre as we know it today. Responsible for some of Hospital's biggest anthems (Round The Corner, Different Drum, Just One Second), Tony has cultivated a first class reputation as both producer and DJ.
Danish singer Karen Marie Ørsted first made an impact on the music scene under the moniker MØ in 2013, when she lent her vocals to Swedish producer Avicii's song "Dear Boy," from his hit album True. Her electro indie pop sound has garnered great reviews with her debut full-length, No Mythologies to Follow, and drawn comparisons to contemporaries AlunaGeorge and Grimes, and has recently worked with Diplo. This is an artist on the rise and it will not be long before word is well and truly out so catch her while you can.  In the words of Vice she  is "About-to-be-a-f**king-huge force of nature, MØ is the sort of icy thing pop music's been crying out for."
When it comes to crafting anthemic dance floor destroyers there is no doubt DC Breaks are top of the class. Nearly a decade of production experience has propelled Dan Havers and Chris Page right to the forefront as one of drum 'n' bass's premier headline acts. The duo have charged forward with a number of high energy cuts on the legendary label RAM Records. From their debut single The More I Want, to the guttural punch of Swag and Gambino, the pair are also capable of turning their hand to some killer remixes, adding their touch to tunes by the likes of Example and Tinie Tempah amongst others.
Mr Carmack aka Aaron Carmack is a Hawaii-based producer blurring the distinction between Hip Hop and Dance Music in a progressive way that has even the most seasoned producers scratching their heads. Supported by the likes of RL Grime, GTA, Plastician, Djemba Djemba, S Type, Elair Fifi as well as appearances on BBC Radio 1, Mr. Carmack's global domination has only just begun.
In just the past 12 months LA native born and raised producer ETC!ETC! has been played almost on a weekly rotation on BBC Radio 1 by Kissy Sell out & DJ Kapyer, and his audience keeps growing. With an eclectic mix of sounds coming out of his arsenal it's no wonder ETC!ETC! has garnered a diverse array of highly-prestigious support from EDM leaders including Skrillex, Dillon Francis.  It is no wonder Diplo signed him to his label Mad Decent.
Joining these artists at Rhythm and Vines as part of the first line up announcement are: The Cuban Brothers, State Of Mind, Addison Groove, Ayah Marar,  PNC, KiNK (live), Meta and the Cornerstones, Little May, Midland, The Funk Hunters, Estère, Kamandi, Team Dynamite, Third3ye, Young Tapz, Yumi Zouma,  Holly Arrowsmith."
Current line up:
Bastille > Netsky Live
Zane Lowe > Chet Faker
Danny Brown  > Action Bronson
Just Blaze > Ta-ku > Jagwar Ma
London Elektricity & MC Wrec
Mø > DC Breaks > P-Money
Mr Carmack > Etc!Etc!
The Cuban Brothers >  State Of Mind
Addison Groove >  Ayah Marar >  PNC
KiNK (live) > Meta and the Cornerstones
Little May > Midland >  The Funk Hunters
Estère >  Kamandi >  Team Dynamite >  Third3ye
Young Tapz >  Yumi Zouma > Holly Arrowsmith
RHYTHM AND VINES 2014
December 29th – 31st 2014.
Waiohika Estate, Gisborne.
Tickets on sale now from: www.rhythmandvines.co.nz
Watch MØ performing 'Walk This Way' live below…
Load next