Twenty One Pilots announce new album 'Scaled And Icy' + release new song 'Shy Away'.
Twenty One Pilots announce new album 'Scaled And Icy' + release new song 'Shy Away'.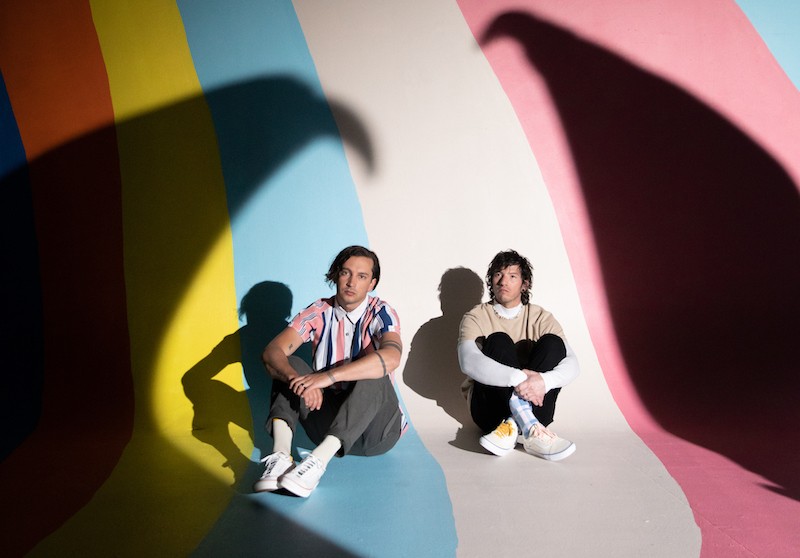 Following Twenty One Pilots' reveal to fans earlier this week that the duo are set to release their sixth studio album next month on May 21, comes the official announcement of 'Scaled And Icy' - i.e. an anagram of Clancy Is Dead, with Clancy being the protagonist of the world in which their last album 'Trench' was set in - along with the album's first single, 'Shy Away'.
The new album was written and largely produced by frontman Tyler Joseph in isolation over the course of the past year at his home studio in Columbus, with drummer Josh Dun engineering the album's drums from across the country.
An official description of the album reads: "Scaled And Icy is the product of long-distance virtual sessions and finds the duo processing their upended routines along with the prevailing emotions of 2020 - anxiety, loneliness, boredom, and doubt. The duo had to forgo their normal studio sessions but reached a new of level of introspection in the process, adopting a more imaginative and bold approach to their songwriting. The result is a collection of songs that push forward through setbacks and focus on the possibilities worth remembering."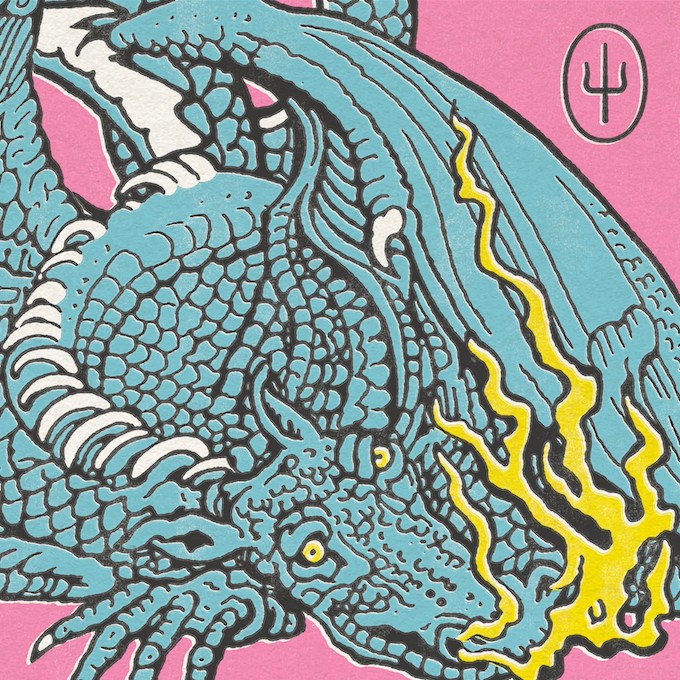 'Scaled And Icy' tracklist:
Good Day
Choker
Shy Away
The Outside
Saturday
Never Take It
Mulberry Street
Formidable
Bounce Man
No Chances
Redecorate
In addition to the news of the forthcoming album, Twenty One Pilots have also announced their first-ever global streaming event, which is scheduled to broadcast worldwide on the same day their new album is out.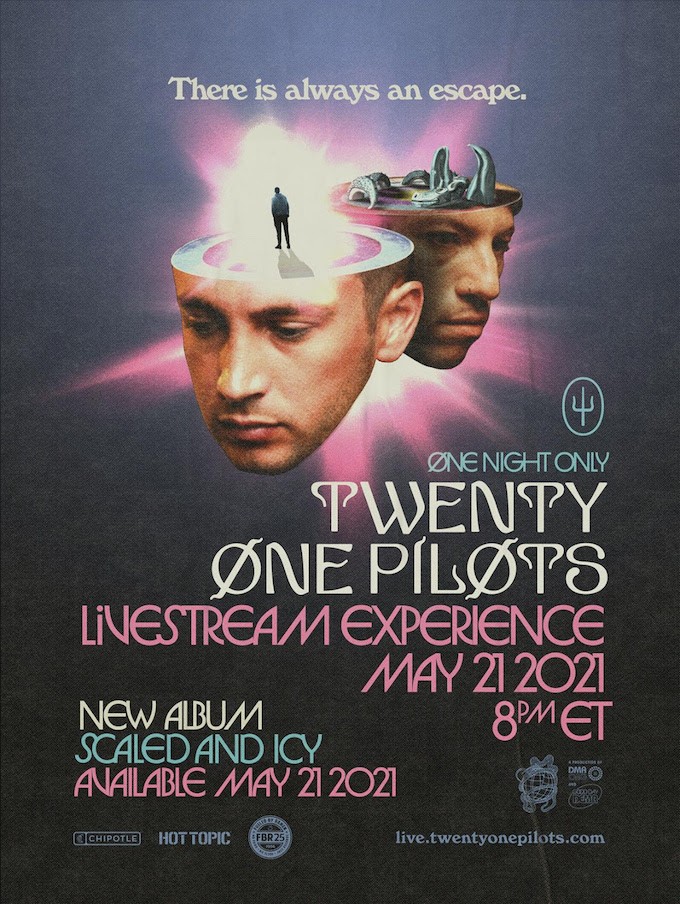 Watch the music video for 'Shy Away' below...
Information about the new album was leaked by the band earlier this week via poster art that fans found on the website Dmaorg.info - which has been sharing official background lore and story for the band's 'Trench' narrative.
The posters appear to reference the band's 2015 'Blurryface' album song, 'We Don't Believe What's On TV', and support fan theories that Twenty One Pilots are now being 'controlled' by Dema for this album release:
Load next