Purity Ring - 'heartsigh' music video.
Purity Ring - 'heartsigh' music video.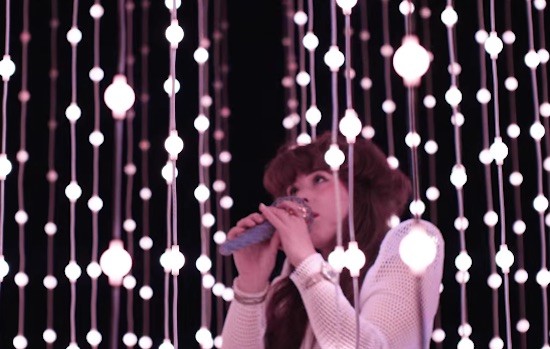 Purity Ring have released a stunning music video for 'heartsigh' - the latest single from their 'Another Eternity' album - which was directed by directed by Cecil Frena and Alex Fischer.
About the video, the band's Megan James says: "Everyone involved in making this video happen had an equivalent understanding of what was trying to be expressed. It was an honest collaboration that combined the ideas of the band with the talents of the directors, dancers and crew. The video consists of the many elements we have created and chosen to express these songs in a live context, but has an added sightline of being in another world, keeping the past in arms with the present and holding a bit of magic in the dark."
Watch the 'heartsigh' music video below...
P.S. Purity Ring are playing Laneway Festival 2016! Click HERE for the rest of the line-up.
Load next