Listen to the Haim x Bastille collaboration, 'Bite Down'.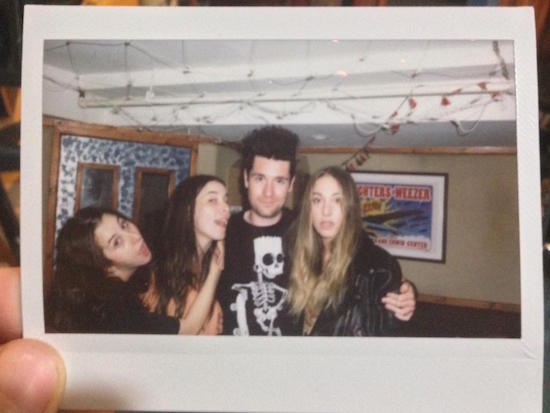 The collaboration between Haim and Bastille has been released, and it's called 'Bite Down'. It's lifted from Bastille's new mixtape 'VS. (Other People's Heartache pt. III)', and was premiered last night on Zane Lowe's radio show on 'BBC Radio 1'.
THIS IS SUCH A JAM. Their vocals work so well on this track, I love it!
Dan of Bastille spoke to DIY about working with Haim: "When it comes to working with people. it's about making room for others. There's no egos involved. It's never like, 'Fuck you I want two verses'. When Haim came in, they all sang, Danielle played guitar because she's wicked at it. Este did some bass stuff, we did some programming, I wrote it but it all actually happened in one evening. Three or four hours."
Listen to 'Bite Down' below…