FKA Twigs drops new EP 'M3LL155X' + short-film.
FKA Twigs drops new EP 'M3LL155X' + short-film.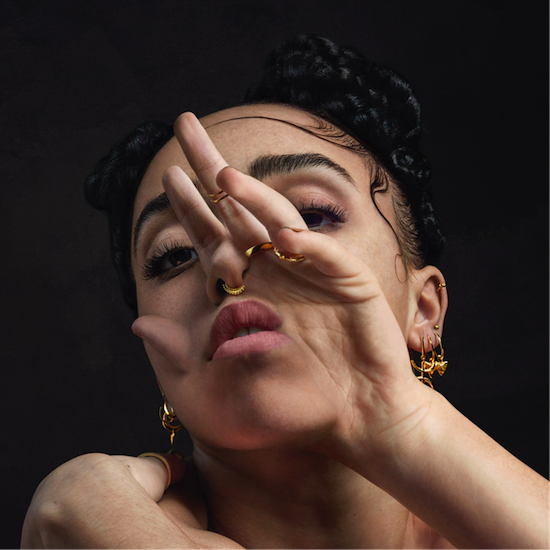 FKA Twigs has just dropped a brand new EP called 'M3LL155X', which features five songs - four of which ('Figure 8', 'I'm Your Doll', 'In Time', 'Glass & Patron') are accompanied by a video directed by twigs herself.
"The four film pieces come together to form one continuous FKA twigs-directed work, cementing who she is as an artist with an aggressive statement conceptualising the process of feeling pregnant with pain, birthing creativity and liberation.
M3LL155X is a continuation of the holistic creative process that FKA twigs has undertaken on each of her previous EP releases ('EP1' and 'EP2'), with videos forming an integral part of the release. However, M3LL155X is more ambitious than ever before and, in terms of concept, scope and execution, is undoubtedly one of FKA twigs' most complete works to date.
Made with both new collaborator BOOTS and longer-term collaborators tic and Cy An, most of the EP came from a spontaneous creative period just a couple of months after the release of FKA twigs debut album LP1, when twigs went to New York between tours. Having met by chance, twigs and Boots immediately started work, pushing each other to explore and recording the bulk of the EP in just a few days."
Tracklist:
1. Figure 8
2. I'm Your Doll
3. In Time
4. Glass & Patron
5. Mothercreep
Watch 'M3LL155X' below...
Load next