Bahamas - 'Stronger Than That' music video.
Bahamas - 'Stronger Than That' music video.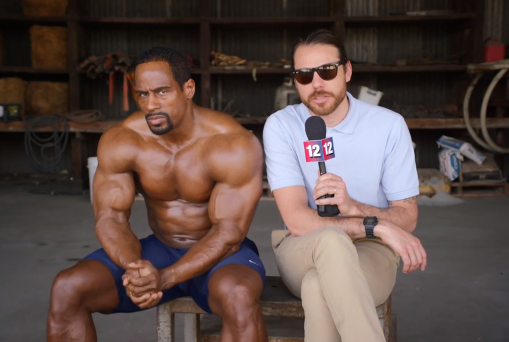 Afie Jurvanen aka Bahamas, has dropped a hilarious music video for 'Stronger Than That' - the first single to be released from his upcoming new album, 'Bahamas Is Afie', which will be released in New Zealand on August 15th.
If you went to City And Colour's 2012 Auckland Town Hall show, then you'll definitely remember Bahamas' much-praised solo opening-set - as well as Afie filling in as a guitarist in Dallas Green's touring-band. I'm still hanging out to see a Bahamas headlining show… one day, hopefully?
About his new single, Afie says: "The album was more or less finished when we decided to go back in and cut this track. It's a song about believing in someone, someone who doesn't really believe in themselves. It's about encouragement, which is something I think we could often use more of."
Can't wait to hear the new record!
Watch the 'Stronger Than That' music video below…
P.S. Click HERE to read our 2012 interview with Bahamas.
Load next