The 1975 x Ladygunn Issue #13.
The 1975 x Ladygunn Issue #13.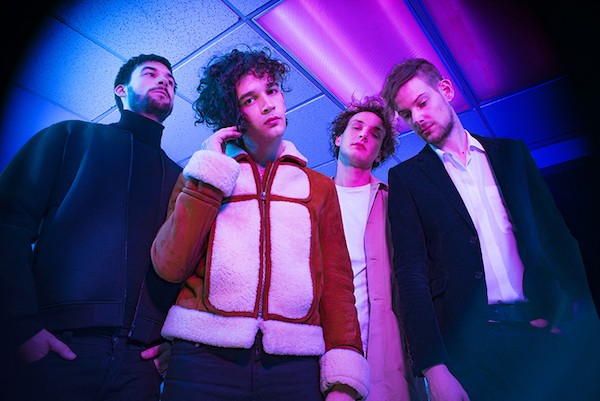 Ladygunn magazine have released a neon-coloured The 1975 editorial, photographed by Spencer Kohn - lifted from their 'My Youth Is Your Youth' Issue #13, with Kehlani on the cover.
Matty Healy on the issues he addresses in his music: "The one thing I do know is that you have to give people the benefit of the doubt. I think people are intelligent. I care about the people who get the references. My fans get me, so they will get the music. Like, when I am talking about drugs, I am never glamorizing it. Whenever I talk about it I definitely have this disdain with my own behaviors and reference the values that keep me true and good. It's partially a tool, what you're referencing; taking bright sounds and matching them with morose topics. It works in everything, whether it be the color scheme of a garden or ideas and concepts. I definitely hide behind it, but am obviously aware of the celebratory tone matched with the words. The trickery and smoke and mirrors are my thing. We exaggerate it a lot on the record."
And on the setting he envisions people listening to The 1975's new album: "I guess there isn't really a place because it's broad, but I love the idea of it bleeding into people's lives. I am a proper music-phile, and the way it soundtracked my life had a romantic impact on me. I wanted my life to be a John Hughes movie, walking out of detention with that song playing. I really viewed the world that way, and now I do it as a job. I think about it a lot as our music being this antiquated soundtrack to your memory, like in the background of an argument between teenagers. That excites me, that it could be a part of the cultural fabric. It's the idea of an idea that spreads and becomes the background for others—something deep and lasting in that way."
Click here to read the full interview.
Check out more photos from the shoot below...
Load next