The xx announce New Zealand January 2018 show.
The xx announce New Zealand January 2018 show.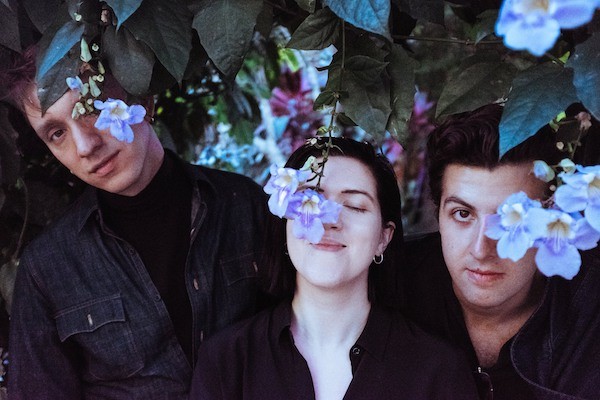 The xx have just announced their first show in New Zealand in eight years - which will take place next year on January 11th, at Auckland's Trust Arena, and $1 from every ticket purchased will go towards a local LGBT+ program (via a partnership with PLUS1).
The show is all ages, and tickets go on sale from Friday August 25th at 10am, with a special Fan Club pre-sale running from Monday August 21st at 12pm until Thursday August 24th and 10pm - click here for info on the pre-sale.
More info:
"It's a long anticipated and hugely welcome return for The xx who last played in New Zealand in 2010. The xx are coming back as a band who have now taken their place alongside the all-time greats, performing in the area where the alternative meets the electronic to produce what, for many people, is simply perfect atmospheric pop for today.
Eight years ago The xx recalibrated the musical landscape with their groundbreaking debut release xx. Its distinctive style became the most critically acclaimed release of the year. Featuring crowd favourites 'Intro', 'Crystalised' and 'Shelter', xx won the prestigious Mercury Music Prize in 2010 for best album of the year.
Fast forward to 2017 and The xx are one of the most in demand bands on the planet, selling out arenas in Europe and the USA and headlining festivals around the world. Just last week their new album I See You was nominated for the 2017 Mercury Prize and it's in this synchronistic moment that The xx announce their return to New Zealand!
The xx are Romy Madley Croft (guitar, vocals), Oliver Sim (bass, vocals) and Jamie Smith (beats, MPC, production), also known as Jamie xx. The London based trio are touring at an all-time high following the January release of I See You - universally lauded as the band's biggest critical and commercial success to date, reaching number one in charts around the world. The xx launched their new album with a record-breaking seven consecutive sold out nights to 35,000 people in their hometown at the legendary and iconic venue Brixton Academy."
Watch the band perform 'On Hold' live on Saturday Night Live below…
P.S. Read our interview with The xx's Oliver Sim here.
Load next