Review: The Weeknd - Spark Arena, November 2017.
Review: The Weeknd - Spark Arena, November 2017.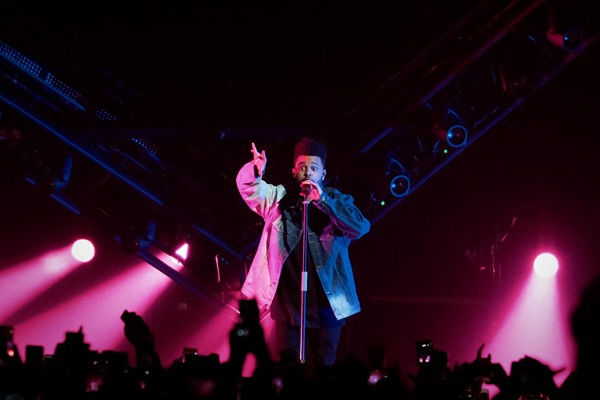 All it took last night at Spark Arena was the scream of "New Zealand!" by Abel Tesfaye - known better as his musical persona The Weeknd - to have the audience enraptured in the 'Starboy: Legend Of The Fall' tour, which was also The Weeknd's first ever New Zealand show.
Despite only being able to bring a small piece of the spaceship set-up down to New Zealand - presumably due to the size of Auckland's arena compared to those elsewhere in the world, the small triangle lit up and moved around the show, much to the excitement of those attending. But the real show came from Tesfaye himself, whose distinctive voice is truly unlike anyone else's in music today. Opening with his latest album's title track 'Starboy', followed up by party anthem 'Party Monster', The Weeknd won over the audience in minutes, something which continued throughout his hour-and-a-half set.
From asking the audience, "Is this the biggest party in Auckland tonight?" (the answer was yes), to offering, "I'm gonna have to come here every year," (the answer we hope, is also yes), The Weeknd knew exactly what to say to the crowd in between songs - and he played older songs 'The Morning' and 'Wicked Games' for the long-time XO fans, as well as newer cuts from his latest album 'Starboy', as well as everything in between.
His opening artist Nav (who is also signed to XO Records) made a special appearance for a performance of his song 'Some Way' - and Tesfaye didn't forget about his collaborations, treating fans to 'Crew Love', 'Low Life', 'Or Nah', and many more.
Ending the main set with a 'Secrets' and 'Can't Feel My Face' mash-up followed by the Daft Punk collaboration to end all Daft Punk collaborations, 'I Feel It Coming', the entire arena was on their feet - which continued through to the encore of 'The Hills', closing out what was an unforgettable show for many.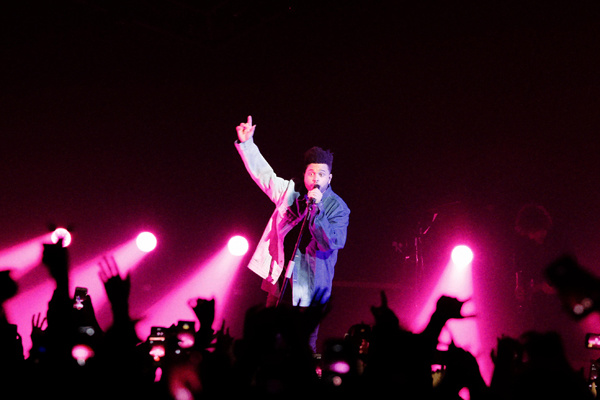 Set-List:
Starboy
Party Monster
Reminder
Six Feet Under / Low Life (Future cover)
Might Not (Belly cover)
Sidewalks
Crew Love (Drake cover)
Often
Acquainted
Or Nah (Ty Dolla $ign cover)
Some Way (Nav cover)
Tell Your Friends
Die for You
The Morning
Wicked Games
Angel
Earned It
In the Night
Secrets / Can't Feel My Face
I Feel It Coming
Encore:
The Hills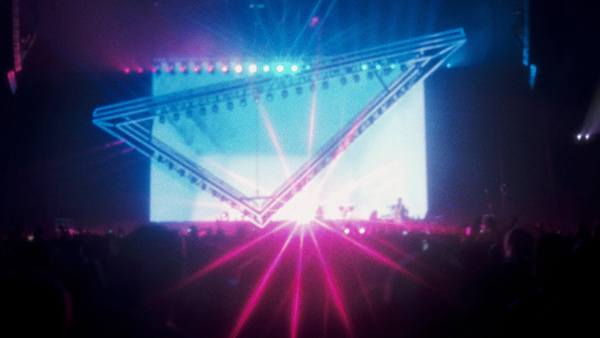 PHOTOS TAKEN WITH FUJIFILM'S NEW X100F CAMERA - click here for more info.
Load next