Interview: 2017 Must-Know - The Aces
Interview: 2017 Must-Know - The Aces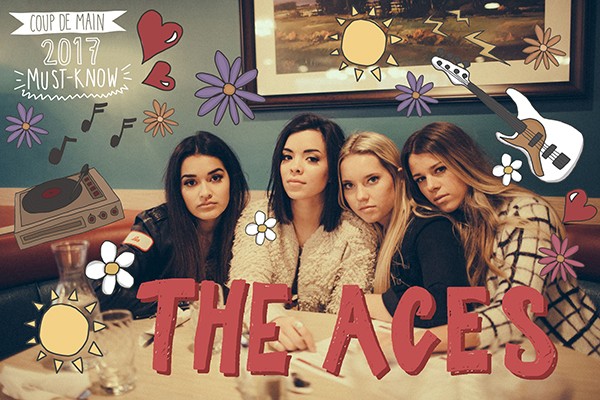 Utah four-piece, The Aces - Cristal Ramirez, McKenna Petty, Katie Henderson and Alisa Ramirez - are self-declared "four girls about to rule the world," and with a debut single as excellent as 'Stuck', one is inclined to believe in their powers of prophecy.
MUST-LISTEN: 'Stuck'.
YOU WILL LIKE, IF YOU LIKE: Paramore, Echosmith, Tegan And Sara, Haim, Jenny Lewis, Oh Wonder, Broods, Chvrches.
COUP DE MAIN: How does your songwriting process work?
THE ACES - CRISTAL RAMIREZ: Alisa and I write all of the melodies and lyrics with the help of our producing team, Dan Gibson and Simon Oscroft. Simon will create the track, and then Alisa, Dan, and I will write the melodies and lyrics on top. After that, Kenna and Katie will work with Simon and add in different guitar/bass parts, etc.
CDM: Do you write your lyrics specifically for the songs, or do you write poems or prose and then evolve them into song-form?
THE ACES: Usually we write our lyrics specifically for songs, but occasionally we will come with a pre-conceived lyric. We prefer to find strong melodies and let the song develop naturally, and then fit the lyrics in afterward and figure out how to say what we want to say.
CDM: Lyrically, what's your favourite song that you've written?
THE ACES: It's hard to pick... but probably a song from our upcoming album called 'Friends'. It's very heartbreaking while being simple and to the point.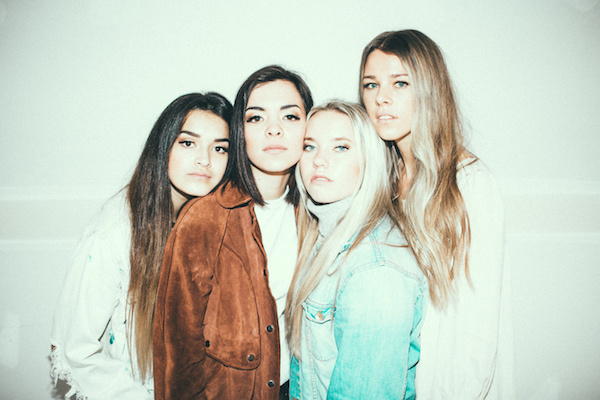 CDM: What do you think is the difference between a good song and a great song?
THE ACES: We think a key characteristic of a great song is simplicity. Not having to say too much, but learning to say the right things. A great song to us translates a feeling through melody and sonic, as well as lyric.  
CDM: At what age did you write your very first song ever, and what was it about?
THE ACES: I wrote my first song when I was 10. I think it was about always having someone to catch me if I fell? Hahah I don't know who I was talking about, probably my Mom? Who knows. Over the past few years, Alisa started writing with me and together we wrote all of the material for the EP/album.
CDM: What do you hope for people to take away from listening to your music?
THE ACES: We hope people really FEEL when they hear our music. Whatever that emotion is, we hope they feel it fully and hope it resonates with them.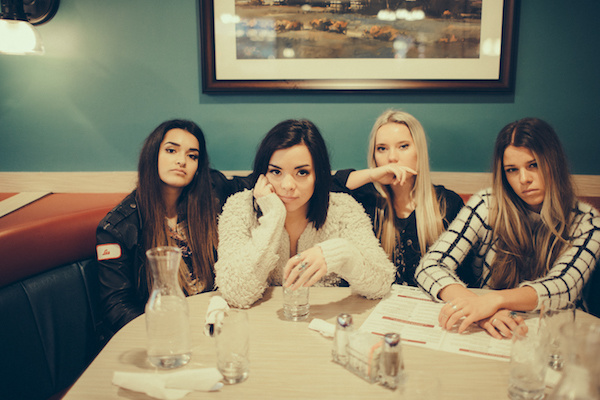 CDM: If you were a country, which song would be your national anthem?
THE ACES: 'Dancing In The Dark' - Bruce Springsteen.
CDM: In an ideal world (with unlimited resources available to you), what would The Ace's relationship with fans be like?
THE ACES: We just wanna be friends with all of our fans! Hang out, talk with them, get to know all of them.
CDM: When can we expect an album from The Aces?
THE ACES: Absolutely! It's in the works, and we can't wait for you to hear it!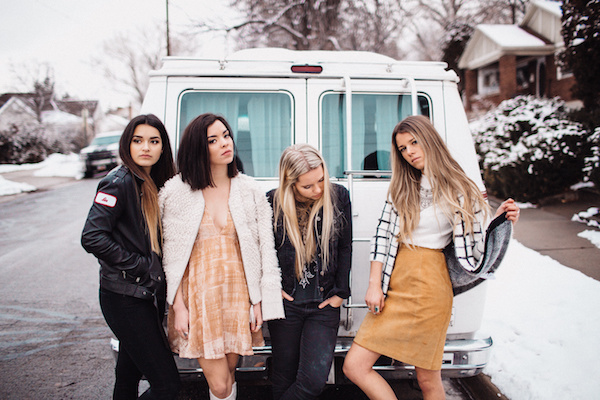 CDM: What's on your bucket-list?
THE ACES: To make waves in not only the music industry, but also in the fashion world.
CDM: You're one of our 'must-know' artist picks for 2017... who are yours?
THE ACES: Thank you! Some of ours would be: Gabrielle Aplin, MUNA, Leon, and Leisure.
Click here to check out more of Coup De Main's 2017 Must-Know Artists.
Watch The Aces perform an acoustic version of 'Stuck' live below...
Load next