Coup De Main presents: Tegan And Sara's 2017 NZ show.
Coup De Main presents: Tegan And Sara's 2017 NZ show.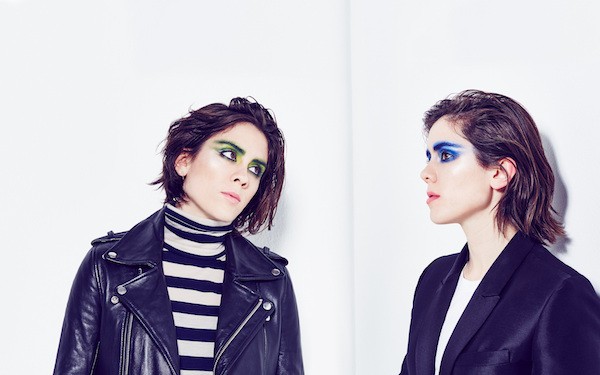 I think we can all agree that 2016 has been a terrible year, but 2017 is going to be infinitely better - Tegan And Sara are finally returning to New Zealand to play their first headlining show in Auckland since 2005 at Shadows Bar! Yup, it's really been that long. Thank you Jack Johnson for 2010's supporting sojourn, but it's been a headlining show that we've been desperately pining away for.
Tegan And Sara will play Auckland's Bruce Mason Centre next year on Saturday, March 11th.
Tickets go on sale at midday this Thursday, December 15th - with a My Live Nation members pre-sale available from 2pm today.
True fact: Tegan And Sara were the first band I ever flew to Australia to see. I've loved them since I was fifteen-years-old and this is - literally - a dream-come-true.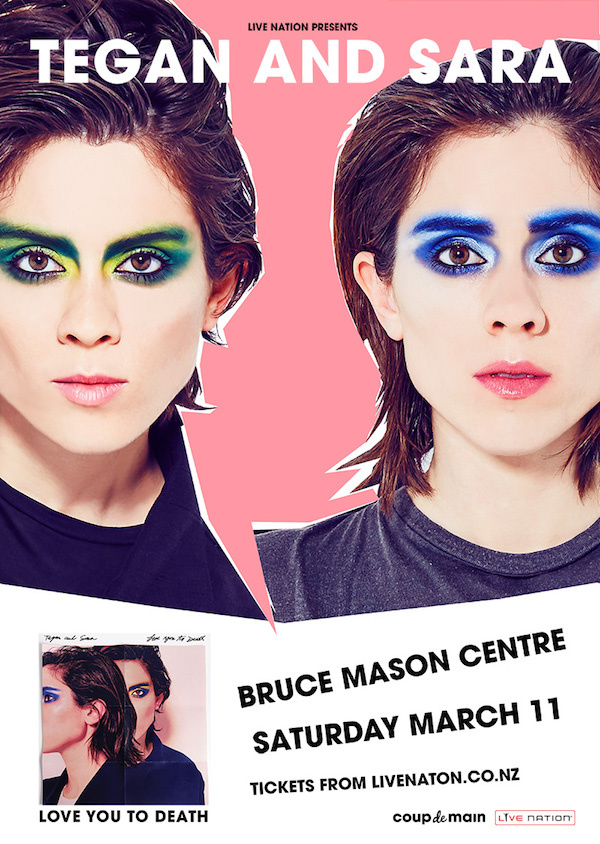 "Indie-pop duo Tegan And Sara have announced they are returning to our shores, playing one show only at Auckland's Bruce Mason Centre, Saturday 11 March, 2017. Continuing their Love You To Death tour in support of their eighth studio album, which was released back in June, the show marks the first true chance for Kiwi fans enjoy a full set from the pair, last in New Zealand to open for Jack Johnson in 2010.
Known for constantly reinventing their sound, firstly from their acoustic roots to indie rock royalty and now into a transcendent pop vibe, Love You To Death has seen Tegan and Sara globally embraced by the mainstream, playing shows across Europe, Asia, Central and South America, as well as a full North American tour. Vibrant and visionary with explosive production, the ten-track album is a serving of 2016 pop at its absolute best.
The Canadian twin sisters have racked up an impressive collection of numbers in their 17-year career, selling more than one million albums, earning one Double Platinum and seven Gold certifications, taking home three Juno Awards, claiming two Polaris Prize nominations and a Grammy nomination. Effortlessly spanning the boundaries of genre and culture, Tegan and Sara have hit the top of their game, with no signs of slowing."
BRUCE MASON CENTRE, AUCKLAND - SATURDAY MARCH 11
TICKETS ON SALE MIDDAY THURSDAY DECEMBER 15
My Live Nation pre-sale: 2pm December 13 until 5pm December 14
Watch Tegan And Sara perform 'Stop Desire' live below...
Load next