Round-up: The best of SXSW Sydney 2023.
Round-up: The best of SXSW Sydney 2023.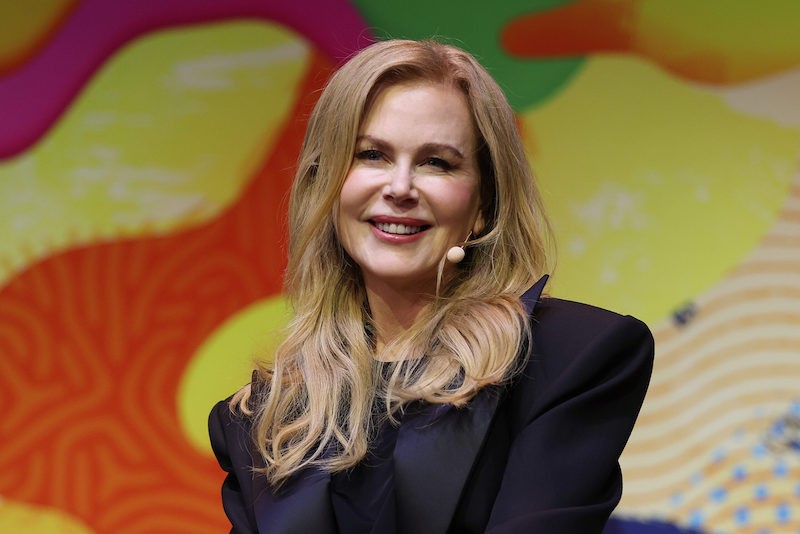 The likes of 'Black Mirror' creator Charlie Brooker, actress/producer Nicole Kidman, and Chance The Rapper all gathered together last week in Australia for the very first ever inaugural SXSW Sydney as keynote speakers.
Below, follows a recap of our SXSW Sydney 2023 highlights - with takeaway learnings:
SUNDAY (OCT 15)
Kicking off the festivities, Melbourne-born director Kitty Green (her 2019 film 'The Assistant' is a must-watch) hosted the Australian premiere of her new film, 'The Royal Hotel' - a continuation of her working-relationship with 'Ozark' actress Julia Garner.
Main learning: Don't go to the Australian Outback (lol).

MONDAY
Astrophysicists Tamara Davis and Charles Lineweaver, as well as science communicator Toby Hendy, presented their thoughts on humanity's search for 'A Second Earth' - in a lively panel led by Dr Penny Palmer.
Main learnings: You (yes YOU!) can help search for undiscovered planets here, and although wormholes are thought to be possible there is no evidence to support their current existence (as you would need exotic matter to hold it open long enough to travel through, which we don't yet have).
Basically, it's really, really hard to get to other planets - and "it's guaranteed that they are more sucky than planet Earth".
Professor Jonathan Iredell and Professor Garry Myers also participated in the 'Forget Fungus Zombies: Superbugs Will Get You First' panel during which they discussed Australia's most common superbugs, the ESKAPE pathogens, which can cause significant disease when resistant to antigens.
Main learning: Phage therapy is the experimental application of phages to treat bacterial infections, but requires further research as to how it could help manage infections.
TUESDAY
Deputy CEO BBC News & Director of Journalism, Jonathan Munro, and Chief Presenter, Lucy Hockings led an illuminating behind-the-scenes look into how the BBC delivers trusted (and transparent) news under difficult conditions in 'Despatches From... An Insider's View Into International Reporting' - including a video call with Ukraine Correspondent James Waterhouse.
Notably, Australian Mandi Wicks, the Director of News and Current Affairs at SBS, revealed that research has found that most young Australians want their news to be presented to them from a biased side :(
Main learning: An important part of transparent journalism is telling people what you don't know; so tell people when you don't know if something is true.
U.S. duo Flyana Boss were a highlight of the SXSW Sydney Music Festival opening night party!
Followed by a newly restored 4k screening of the iconic Talking Heads concert-film, 'Stop Making Sense' - directed by Jonathan Demme.
Main learning: 'This Must Be The Place (Naive Melody)' confirmed as one of the best songs of all time! ALL TIME.
WEDNESDAY
'Black Mirror' creator Charlie Brooker joined Julia Zemiro for what felt like the most popular session of SXSW Sydney 2023, with attendees frantically trying to get into the highly entertaining keynote - and some being turned away after the event reached full capacity.
Main learnings: That everything worries Charlie Brooker, was the main takeaway of the hilarious session, during which he also mused that tech companies should employ comedy writers as official worriers.
Coup De Main was fortunate enough to speak one-on-one with Brooker, and you can read our interview here.
"The spread of this sort of weaponised nonsense, I find really scary. The only way we're going to survive on this planet is by working together to solve the big problems that are already existent and will intensify. And how can you cohesively work together if half the population believes something that isn't true? I don't know how you bridge that divide. The thought that the weaponised fiction of AI generated imagery or news is about to completely swamp us, I find that chilling and terrifying, and I don't really know what we can do about it. Different wings of the media have always had their own biases and their own worldview, and that has tended to be what they would selectively present, rather than just sort of outputting lies. I find the whole topic quite chilling."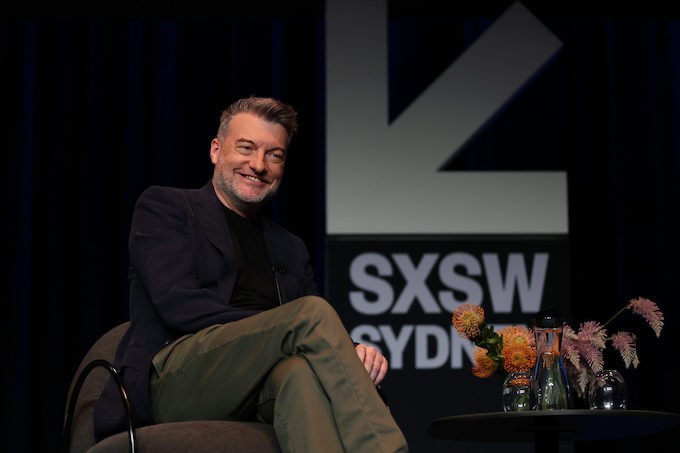 Gaming highlights today included: 'Every Hue Of You', 'Frog Detective: The Entire Mystery', and 'Kinder World'.
Also discovered my new favourite song from UK band Sorry!
Feels like Fazerdaze would also agree:

THURSDAY
Nicole Kidman and her Blossom Films production partner Per Saari came together for a conversation in which they revealed that filming for their next project, a series adaptation of Liane Moriarty's book 'The Last Anniversary', will begin in Australia on November 17th.
Kidman described it as: "An Australian project with Australian accents for the world!"
Main learning: Saari shared that he got his start in the industry from writing a letter to a director when he was a young boy, and believes he is proof that "you can forge a path from a letter to running a company".
+ advice from Nicole: "Just never give up. It can take 20 years, and you never give up, you keep going and going and going because you never know when it's going to hit. And it's timing, so something that is rejected now, in five years time may be the perfect time to make it. So any producers that are out there, or writers that are sitting on scripts, you go, "Okay, it's here, it may have been turned down now but that doesn't mean it's being turned down tomorrow." And you just don't give up... And be good to people. Be kind because what goes around comes around. And so much of this industry is known to be cut-throat and really, really tough. And there can be cruelty and there can be sort of-- <sighs> because they say, "It's a business." I don't treat it as a business. This is us all working together because we all love making films and we love television projects. You never know when that person who you helped out is going to come back around and go, "Hey, yeah, I can help you now." It's the chain so just be very, very decent. How you leave something as well: if you are going to leave a job, and I always say this to people, how you leave it is so much more important than how you start it partly because that's what will be remembered and people's true colours show by the end of a long, arduous, hard production. So how you leave that production is very, very important."
+ advice from Per: "Know what you want to achieve. And whether it's writing the letter to get a job, or whatever it is, I think the specificity of your vision, the earliest you can do that, whether it's a film or a script or a job, I think that's, that's very, very helpful."
What was promised was a keynote with Chance The Rapper on the 50th Anniversary Of Hip Hop... and what was delivered was an outstanding effort by Chance to conduct a meaningful conversation (barely about the 50th Anniversary Of Hip Hop) with an interviewer who obtusely blundered her way through several microaggressions and a bafflingly racist faux pas.
Main learning: If Chance The Rapper is asking you as a white person to listen to him when he is speaking in support of indigenous voices, please do as he says: PLEASE LISTEN.
+ wise words from Chance: "You get fucked over by the label, or the manager, or the publishing company, or whoever. And again, that's because those dudes can't rap and they can't really understand how important the artist that is really feeding them is until they don't have that access anymore, and that's usually what causes the disputes."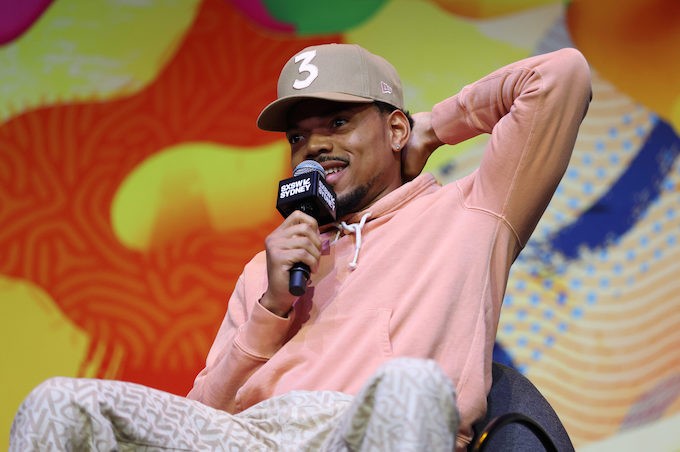 Molly Payton: we love her!
FRIDAY
Cannot emphasise how obsessed I am with the demo of 'Mika and the Witch's Mountain' I got to play! If you're a fan of Studio Ghibli's 'Kiki's Delivery Service', then you are also going to be similarly smitten.
Practiced my high-school-level Japanese ("Watashi wa Shahlin desu") on girl-group XG, who impressed fans at a packed-out Hordern Pavilion.
Friday was capped off by Emerald Fennell's new film, 'Saltburn' - starring Barry Keoghan and Jacob Elordi, and the follow-up to 'Promising Young Woman'.
The very final scene of the film... that's cinema!
SATURDAY
Director Baz Lurhmann presented the world premiere of 'Faraway Downs' for SXSW Sydney Screen Festival's closing night - starring Nicole Kidman, Hugh Jackman, and Ben Mendelsohn.
About his new series, Lurhmann says: "I was inspired to re-approach my film Australia to create Faraway Downs because of the way episodic storytelling has been reinvigorated by the streaming world. With over 2 million feet of film from the original piece, my team and I were able to revisit anew the central themes of the work. I am honoured to world premiere Faraway Downs in Australia, the place that has inspired me and my work my entire life, and with a partner like SXSW Sydney who deeply recognizes the intersection of film, television and music with storytelling."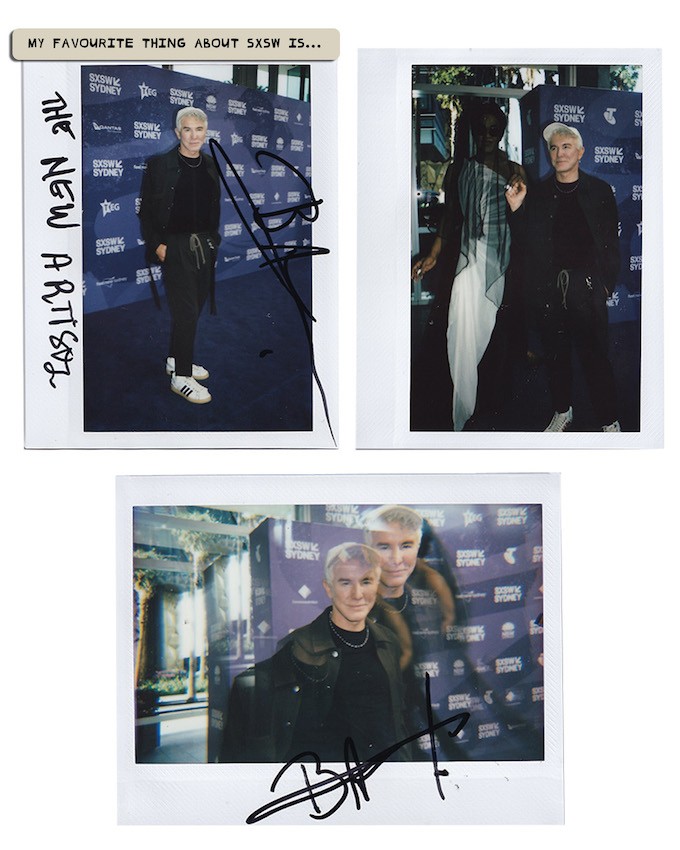 Emma Seligman and Rachel Sennott's new film 'Bottoms' (also starring everybody's favourite: Ayo Edebiri!) is the movie of the year. And this is a fact. No notes!
Main learning: 'Bottoms' is the best film of 2023.
SUNDAY (OCT 22)
Honestly had so much fun learning how to play 'Magic: The Gathering' - and am hoping to play again with friends soon!
Main learning: I am actually really good at playing this game. Like, surprisingly so good that I may have missed my true calling in life.
Futurist conference and festival, SXSW Sydney, showcased a week-long program with more than 1,000 events and networking sessions across pillars of Tech and Innovation, Games, Music, Screen and Culture. Click here for more information.
Load next