Win: a 'Mary & The Witch's Flower' prize-pack.
Win: a 'Mary & The Witch's Flower' prize-pack.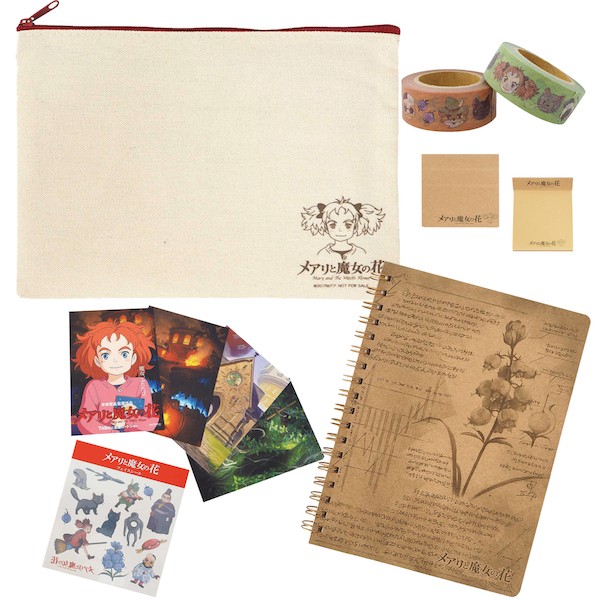 To celebrate the release of 'Mary & The Witch's Flower' - in New Zealand cinemas now - we've got three very special merch packs to give away.
Here's the film's synopsis:
"One day, when Mary follows an odd cat into the woods, she stumbles upon a strange flower that she has never seen before. Suddenly, the luminescent power inside the flower brings a broomstick lying nearby to life, which then whisks her above the clouds & off to a strange & secret place. It is here she finds Endor College – a school of magic! But Mary quickly discovers that all is not as it seems at the school, & all too soon, she comes face to face with great danger – & a life-changing choice."
And here's what is included in the prize-pack:
Gift Pouch
Artcards
Masking Tape
Ring Notebook
Paper Memo Pad
Temporary Tattoo set
Find out how to enter below…
HOW TO ENTER:
1. Follow @coupdemain on Twitter and 'like' Coup De Main on Facebook for all your film updates and news:
twitter.com/coupdemain | facebook.com/coupdemainmag
2. Tell us why you want to win the prize-pack.
Make sure you're following Coup De Main on Facebook [HERE] and Twitter [HERE] for all the latest updates and competition announcements!
Load next