Review: Stevie Nicks - Spark Arena, November 2017.
Review: Stevie Nicks - Spark Arena, November 2017.
"I am 69 years old and I do not have any regrets," Stevie Nicks declares partway through her performance at Auckland's Spark Arena last night (the second night of two shows in New Zealand). And what a memorable and heartfelt performance it was too - moreso than just the music alone, the show was a true storytelling experience, providing a snapshot of the history in which Nicks has lived her life through.
Joined on stage by eight other musicians (including long-time band-member Waddy Wachtel), the stage was full, but all eyes in the audience were on Nicks as soon as she appeared on-stage - and she took her punctuality very seriously, actually beginning her set ten minutes early.
Nicks retold stories of meeting the likes of Tom Petty and Prince for the first time, told in her classic, effortless, and relatable Valley Girl style - and her performance of her song with Tom Petty, 'Stop Draggin' My Heart Around', saw her joined on stage by touring companion Chrissie Hynde of The Pretenders.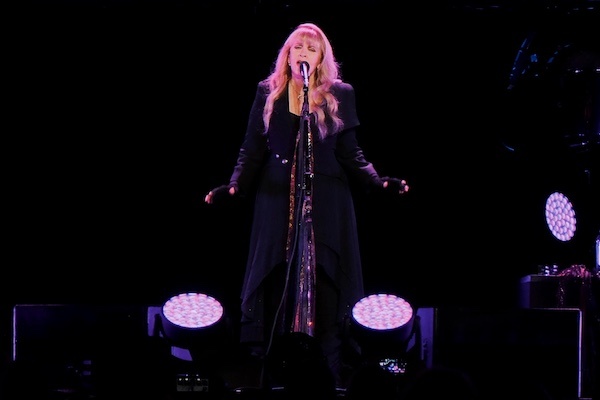 Between twirling around in a $3,000 velvet cape - the famous 'Bella Donna' cape, and retelling stories of songs that ended up in what she refers to as the "gothic trunk of lost songs," you wouldn't think there would be much time for songs - but she managed to get through a respectable 19-song-set.
Her set included solo music, releases from Nicks and Buckingham, and of course, Fleetwood Mac songs. The set felt much like a narrative, with Nicks pausing every now and then to explain the backstory or inspiration behind a particular song - whether it was the swift rise to fame of Fleetwood Mac, which saw the members paid in "literal buckets of cash," or how she had to telephone Prince up to ask whether she was allowed to make an iteration of his track in her song 'Stand Back' (which he ended up playing guitar and keys on), or even the true, and hilarious fact that 'New Moon' (yup, the Edward and Bella love story) helped inspire her to write music again in the form of 'Moonlight (A Vampire's Dream)', the stories gave the audience a heartwarming glimpse into the mind of one of the greatest artists of a generation.
With a final dedication in her encore song of 'Landslide' to our country's own Lorde - about her, Nicks said "she probably would've been the third girl in Fleetwood Mac," had she been around in that era - there were both tears and dancing, to the song that first made her voice so well known. She left the stage finally, but not before promising to return to New Zealand again - and Stevie, we'll hold you to that promise.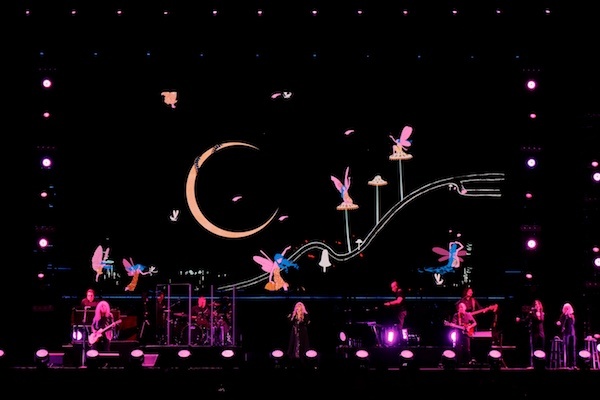 Set-List:
Gold and Braid
If Anyone Falls
Stop Draggin' My Heart Around
Belle Fleur
Gypsy
Wild Heart
Bella Donna
Enchanted
Outside The Rain
Dreams
Starshine
Moonlight (A Vampire's Dream)
Stand Back
Crying In The Night
If You Were My Love
Gold Dust Woman
Edge Of Seventeen
Encore:
Rhiannon
Landslide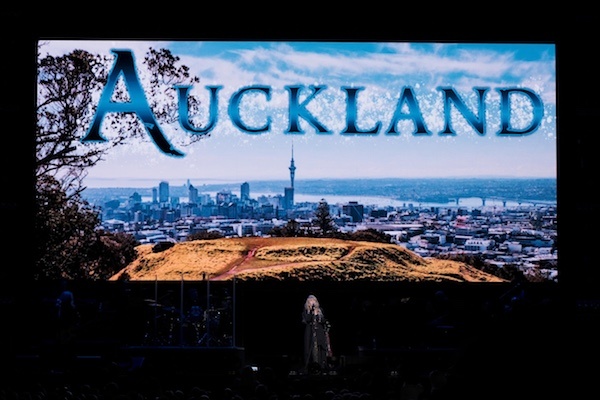 PHOTOS TAKEN WITH FUJIFILM'S NEW X100F CAMERA - click here for more info.
Load next