Interview: Shahadi Wright Joseph on her upcoming films 'Us' and 'The Lion King'.
Interview: Shahadi Wright Joseph on her upcoming films 'Us' and 'The Lion King'.
At the age of just 13, Shahadi Wright Joseph is making her mark on stage and screen. Born in 2005 in New York, she made her Broadway debut as Nala in 'The Lion King' at the age of just nine, going on to appear in the stage version of 'School Of Rock' a few years later. Around the same time, she was picked to star as Little Inez in NBC's musical extravaganza 'Hairspray Live!' alongside performers such as Jennifer Hudson and Ariana Grande.
Later this year, she will be Nala once more, lending her voice to Jon Favreau's new CGI version of 'The Lion King' and this time sharing the role with none other than Beyoncé (Shahadi will be the younger version of the character, before Mrs. Carter takes over). The film, sure to be an enormous smash, will be released in July.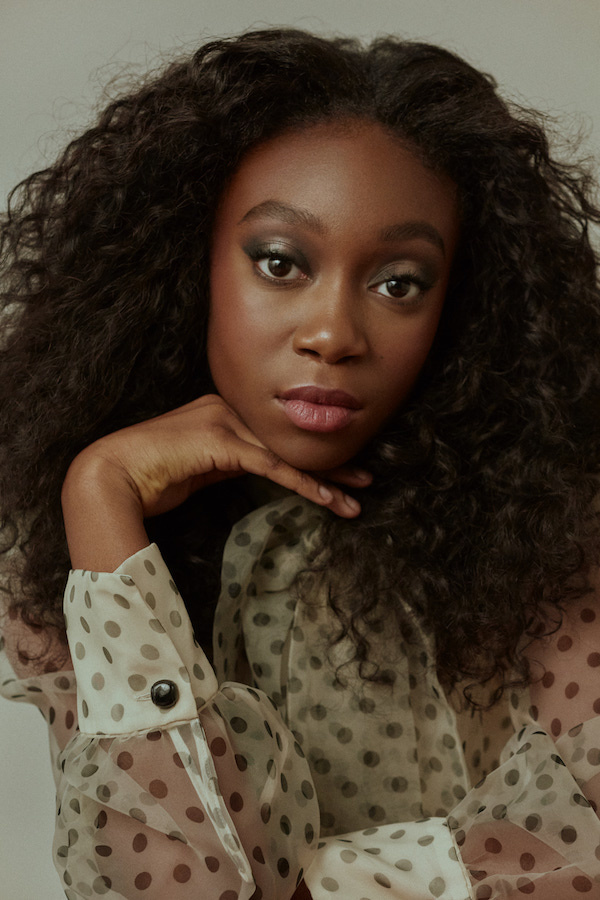 But before that, she can be seen in one of the year's most hotly anticipated new films, 'Us'. The follow-up to 'Get Out' (Jordan Peele's Academy Award-winning, box office behemoth), 'Us' is the story of the Wilson family, who find themselves terrorized by a group of four psychotic doppelgangers on a family holiday to Santa Cruz. Shahadi is Zora (and her evil equivalent), daughter to Adelaide and Gabe, played by 'Black Panther' co-stars Lupita Nyong'o and Winston Duke, and sister to Jason (Evan Alex). Also starring Elisabeth Moss, the film premiered at SXSW in Austin, Texas right after our interview, and received unanimous, adoring praise from critics. Ahead of its upcoming worldwide release, the film currently holds a highly coveted 100% score on Rotten Tomatoes.
In addition to her work in film, theatre and TV, Shahadi works with projects in New York that give back to her community, including teaching musical theatre workshops at an acting studio for young performers in New York called A Class Act NY.
We spoke to Shahadi over the phone from Austin about her taste for horror, keeping the secrets of 'Us', and working with such talented artists at a young age…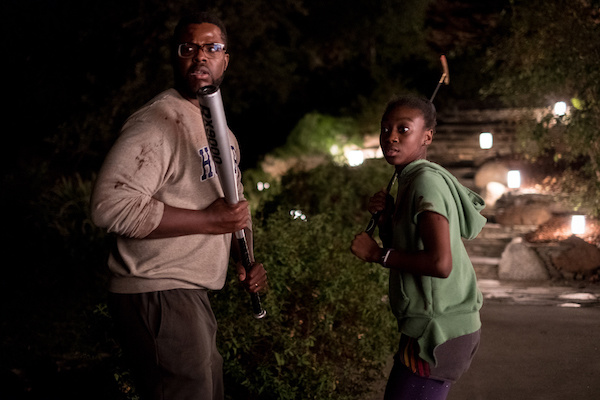 CDM: So you're just a couple of hours away from the world's first glimpse at 'Us'. Have you seen it yet, and what has the experience of today been like for you?
SHAHADI WRIGHT JOSEPH: Yeah, I have seen it already. Already this day is so special because it's International Women's Day, and so many women around me have been so supportive. Seeing the cast today is going to be so wholesome and so much fun, so I think it's really going to be a great day for everybody.
CDM: How does this feeling compare to making your Broadway debut at the age of 9?
SHAHADI: Yeah, it is a really similar feeling, because there's so much anticipation for both of these things, from my family, from the entire world who's been so supportive and everybody who's been involved in this film.
CDM: When did you see 'Get Out' and what was your reaction to it?
SHAHADI: I saw it in the movie theatre, and I knew that I definitely had to watch it again, because there were so many Easter eggs that I wasn't looking out for, that I realised after I saw it [again]. It was such an intellectual conversation that I had with my family after seeing the movie. It was mind-blowing.
CDM: I read you're a big horror fan. What are some of your favourites, and did you re-watch any in preparation for making 'Us'?
SHAHADI: Yeah, I love horrors and thrillers so much. I re-watched 'Get Out'. I'd never seen it before, so my family and I watched 'The Shining' together, and that turned out to be one of my favourites. I also like 'The Babadook', that's a really good one. It's so eerie and creepy.
CDM: You got to work closely with the incredible Lupita Nyong'o on the film. What did you learn from her, both as an actor and as a person?
SHAHADI: Lupita is such an amazing actress. She just gives off this mentor vibe when you first meet her. I just knew I was going to learn so much from her as a person, her personality, and her generosity. There was a lot that I learned from her: she taught me about method acting, about staying in character the whole time while shooting a scene. It really helps a lot and put us in the right space to make this movie amazing.
CDM: That's so interesting considering you're playing two characters in this film and have to get into the minds of both Zora and her doppelganger.
SHAHADI: Right, Jordan told me that he really wanted my doppelganger to have this interest in Zora. She's really interested in her, but she really wants to kill her! She doesn't walk the same way that Zora would, or run the same way that Zora would. She does things completely different, and that's what I really love about her. You're not playing the same character at all, and you can definitely tell when you're switching scenes between them.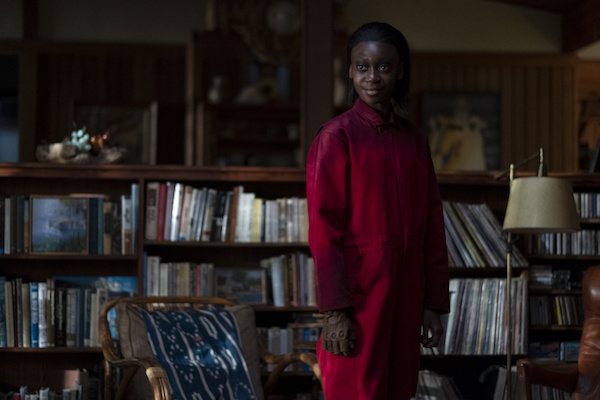 CDM: How long was the shoot? Did you feel you'd become a real family unit by the end of it?
SHAHADI: Yeah, we were. We shot for 45 days in total and we just clicked instantly. We had the best relationship on set, and you can see it on camera too.
CDM: Lupita and Winston were both in 'Black Panther'. Did you geek out when you found out you'd get to work with them?
SHAHADI: Oh, yeah. I'm such a fan of both of them, I'm just in love with their work. But when I saw 'Black Panther', I never thought that I would be working with both of them. That's just something that I never thought that I would ever make it to. So working with them now, I'm kind of shocked myself. That's just something that I'm really proud of myself for, for making it this far.
CDM: From interviews with other actors who've appeared in horror films, I've heard that often the set is actually very light and jolly, nothing like the darkness and terror we see on screen. Was this the case in your experience?
SHAHADI: Yeah, it was. A lot of people ask me if I was actually scared on set. I really wasn't! Being around everybody, and everybody's energy, it didn't feel like a horror movie.
CDM: It must've been super draining being terrified and crying all day for weeks on end.
SHAHADI: Definitely, we were very dehydrated!
CDM: I saw some videos from both you and Lupita of all of the advertising for the movie all over the subway. As a New York girl, what was your reaction to seeing your face everywhere in your city?
SHAHADI: I was so shocked! I had no idea until my mum told me. A couple years ago when I was doing 'School Of Rock' [on Broadway], the same thing happened, where 'School Of Rock' had a whole takeover in Grand Central [Station]. So I already knew what I was about to see. I was just in shock the whole time, walking down Grand Central and seeing this amazing family, and this evil family!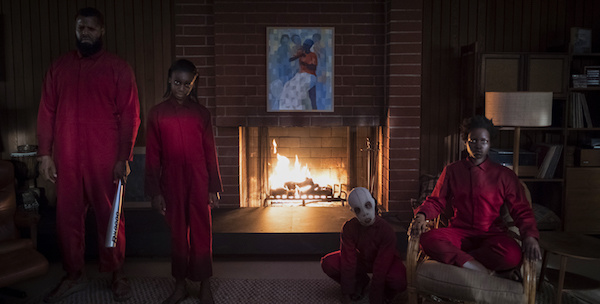 CDM: The plot and details of the film have been kept closely guarded. How hard has it been to keep it a secret from your friends and family?
SHAHADI: Yeah, people have been asking me a lot of questions about it. I have to be like, "Sorry, I can't tell you, we have to see it together and then we can find out!" Especially on social media – on my Instagram, people want to know everything about it.
CDM: We're also going to hear your voice later this year in the new version of 'The Lion King'. How did that role come to you?
SHAHADI: The audition came to us really suddenly, and my agents said, "Get this to us ASAP." So we sent in the audition, and I was already familiar with the sides because I'd played Young Nala on Broadway, so it wasn't hard to get back into character. We recorded the self-tape once, and then after a couple of months, we got the call. I was so excited to play Nala again, because she's such an inspiring character that all little girls want to be when they grow up.
CDM: When you booked the role, did you know that it was going to be playing effectively a young Beyoncé? And have you got a chance to meet her yet?
SHAHADI: I did know that, because I had heard that Disney had been looking at Beyoncé for the role. I haven't been able to meet her yet unfortunately, but hopefully we'll get to work with each other in the future.
CDM: You're so early in your career and are already getting to work on such high profile, highly anticipated projects. Do you have a sense of what you'd like to do next?
SHAHADI: I don't really have an idea yet, but I'm still just always working on new things and I hope to be out with something pretty soon!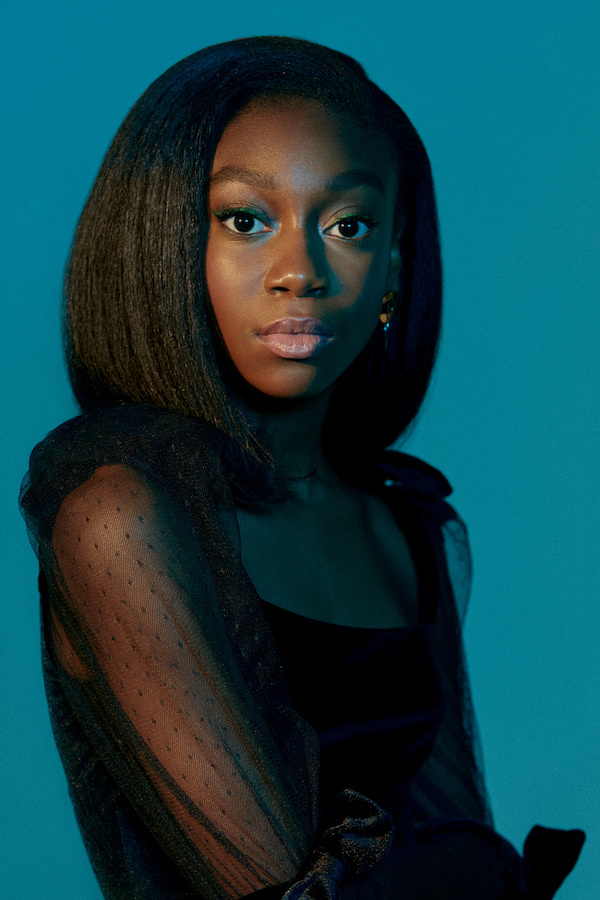 CDM: As someone who started on Broadway, do you miss performing in front of a live audience? Would you be keen to do that again soon?
SHAHADI: Yeah, sometimes I do miss performing, but it's also pretty draining, because you have to perform eight times a week. But it was great performing with the cast every night and creating these relationships.
CDM: I hear you also teach and encourage young girls at a centre for performing arts in New York. What does that work involve and why did you want to do it?
SHAHADI: Well, A Class Act New York is a great programme for young actors to start learning about getting an agent, or about sides, or what they should do to get their first audition. I didn't have one of those workshops when I started, but I thought that it was such a great idea because a lot of girls really don't get to have that opportunity to start practicing at such a young age so that they can become greater actors in the future.
CDM: As you said, it's International Women's Day today. Which women on screen inspire you?
SHAHADI: Definitely Lupita Nyong'o, she's always been a big inspiration for me ever since I first saw her on screen. I definitely want to say my mom, even though she's not on screen, but she always helps me every day and inspires me.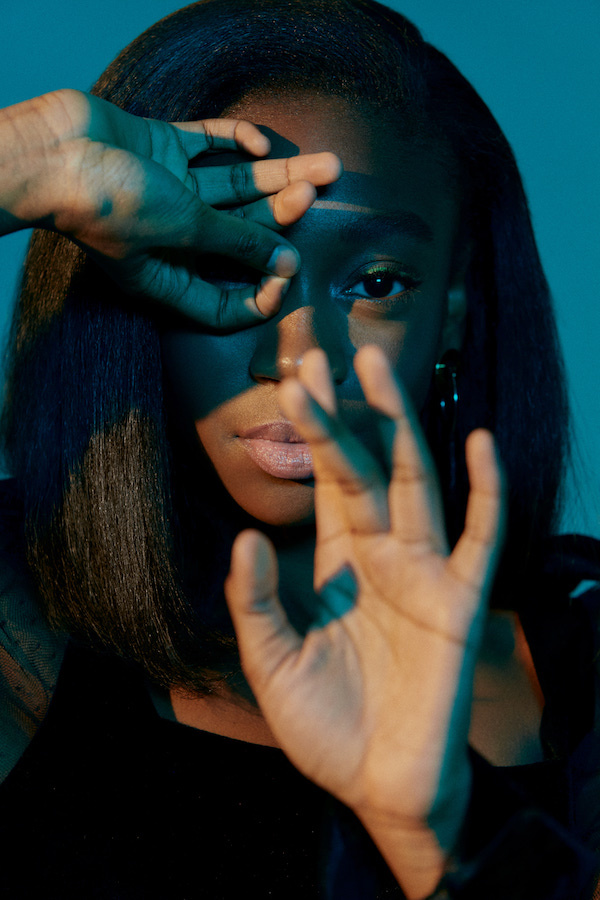 PORTRAIT PHOTO CREDITS:
PHOTOGRAPHY: Geoff Levy
HAIR: Cheryl Bergamy
MAKE-UP: Brenna Drury
STYLING: Andrew Gelwicks
'Us' is out in New Zealand cinemas from March 28th - watch a trailer below:
Load next