An online accompaniment to CDM Zine #12 - Secrets zine.
An online accompaniment to CDM Zine #12 - Secrets zine.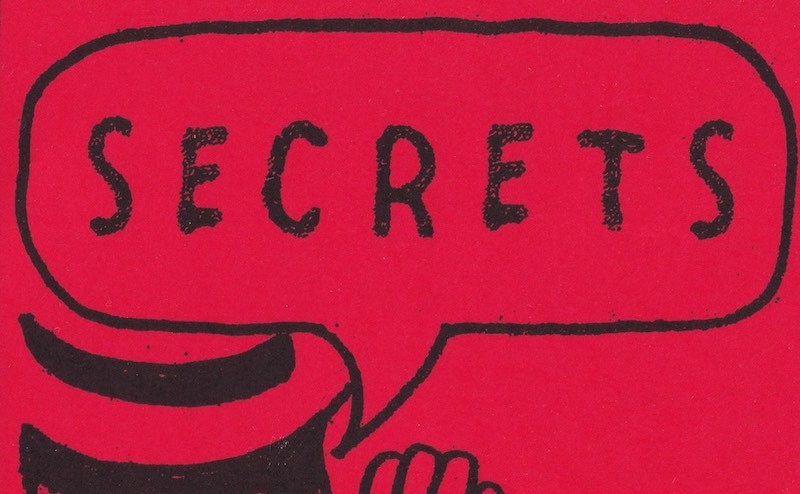 The theme of this month's DIY zine is 'secrets' and we have contributions this month from guest curators: Flor, Jesse Jo Stark, Post Animal and YDE.
Exclusively for this print zine, each guest curator has put together two pages relating to what secrets means to them.
+ thank you to Wyatt Knowles for designing the cover of this month's zine!
Here's a li'l rundown of our curators this month:
FLOR
Their brand new album 'Future Shine' is out now. The band will be embarking on a North American tour this September so keep an eye out to see if they're performing near you! 
JESSE JO STARK
LA-based singer-songwriter Jesse Jo Stark is teasing her eagerly anticipated debut full-length album 'DOOMED' which is out September 21st. Her latest single and self-directed music video for the single 'modern love' is out now.
"'modern love' is a song that came in a moment, out in the world watching a new kind of love happen all around me. something in my guts told me we've crept away from the pure love i have always wanted. people making friends as accessories. climbing people like ladders. it made me feel like a stranger in my own body."
POST ANIMAL
Chicago quintet Post Animal's new album 'Love Gibberish' is out now. 
The band's Matthew Williams says of the record: "This album takes us back to how it felt before we ever thought we'd be an actual touring band, with no expectations for ourselves. Now, we're inside the gibberish-ness of life, trying to figure out what we need to survive." 
YDE
The Australian-born singer has released her latest single 'Old Her' which is out now. 
"'Old Her' is my perspective on growing up and feeling like life never gets easier. Each verse is a real time reflection from different chapters of life that all point back to the sarcastic conclusion that ignorance is bliss."
Order this month's DIY zine here or below:
 
Load next