Here's why you should see Russ live in Auckland next month.
Here's why you should see Russ live in Auckland next month.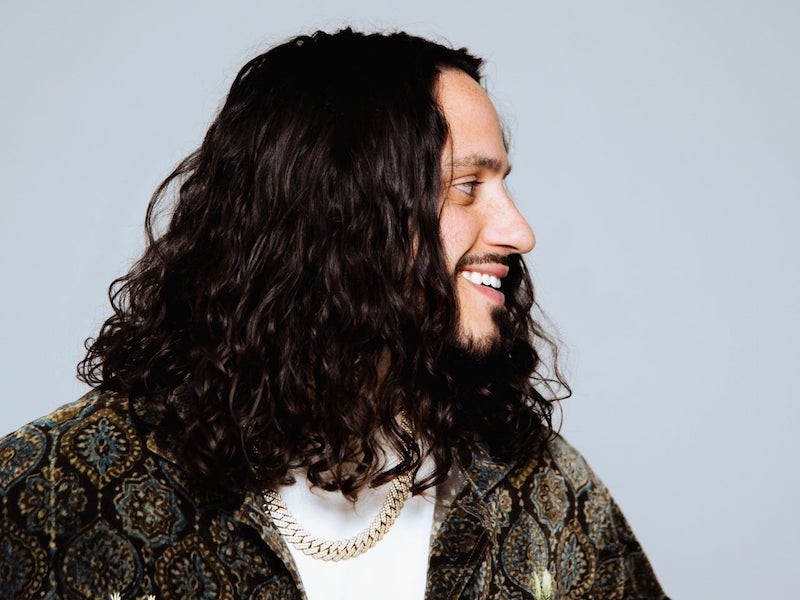 Russ will be playing at Auckland's Spark Arena for his 'The Journey Is Everything' tour. He will be performing on Tuesday, November 15th - marking the first time Russ has performed in New Zealand since 2019, and we're excited to have him back on NZ shores.
Tickets to see Russ next month on November 15th are available here.
#1. Since Russ was last in New Zealand, he has released two albums 'Shake The Show Globe' and 'CHOMP 2'.
#2. He also has some visually striking video visuals which you need to check out before going to a Russ show...
#3. He has a song featuring Ed Sheeran titled 'Are You Entertained?' which is a must-listen in the Russ discography. He has said about the song and video:
"I'm so grateful for this moment. I walked up to Ed at a restaurant (Carbone) and assumed he didn't know who I was. Just wanted to introduce myself and say what's up. Next thing I know I'm eating pasta and drinking wine at his table talkin bout everything. Fast forward and we had this song and we wanted to shoot a video to it so he introduced me to Jamal Edwards, a brilliant visionary and special soul who wrote the treatment for the video. We went back and forth on ideas and we were all super excited. The day before we were supposed to fly out to London we got the tragic news that Jamal had passed away. I had never met Jamal other than those emails but I can tell he was a special person. The way Ed, Jamal's mother Brenda, his sister Tanisha, the director Jake Nava, the producer Ali and everyone else who worked on this rallied together and still wanted to make Jamal's vision come to life, showed the impact he had. All I wanted to do was make sure I did my part in facilitating making his exact treatment come to life. I'm just beyond grateful that all of y'all let me be apart of something so special. Special thank you to everyone who made this happen and thank you to Brenda Edwards for being such a warrior of love and light. RIP Jamal Edwards."
#4. He is a man of some wise words...
#5. Take a sneak peek into what you can see live at his show next month with these live videos below...
Russ will perform at Auckland's Spark Arena on November 15th, 2022. Get your tickets here.
 
Load next