Review: Foals' new album, 'What Went Down'.
Review: Foals' new album, 'What Went Down'.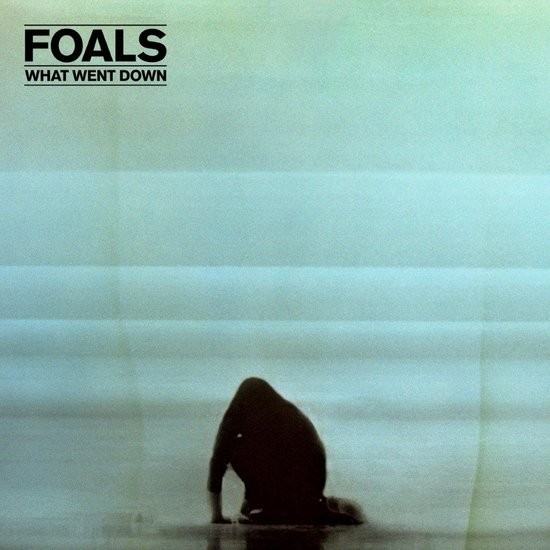 Foals aren't doing too badly these days. With four studio albums and a mixtape under their belts, they're one of the biggest guitar-bands to come out of the UK in recent years. New album 'What Went Down' was heavily influenced by their relentless touring schedule and is packed with tracks that buzz with the energy Foals bring to every live show. While perhaps not as radio friendly as 2013's 'Holy Fire', 'What Went Down' - helmed by producer James Ford - showcases tighter songwriting alongside contrasting dreamy lyrics. Math-rock purists may well disagree, but it wouldn't be ridiculous to suggest that this might be the band's greatest full-length work to date.
The thunderous opener and title-track of the album may not necessarily be indicative of the varied delights to come, but it certainly sets the tone. Lyrically at once elusive and engaging, it burns with the same frantic heat as 2012's 'Inhaler', before eventually giving way to the jangling guitars of 'Mountain At My Gates'. This ode to adversity might not have quite the earworm potential of previous singles, but is surely one of the band's finest tracks. It builds and releases in one smooth motion, washing over the listener almost as if you've heard it several times before.
'Birch Tree' yields tidy guitars over a taut bassline, and is, alongside 'Give It All', one of the quieter moments of the album. Whilst tracks such as these may take a few listens to fall in love with, value undoubtedly lies in the light and shade they bring to the album. 'Give It All' drips with echoing percussion and frontman Yannis Philippakis' yearning vocal, somehow managing to sound unlike anything Foals have previously brought to the table. It's a slow-burner, but a high point on the album.
'Albatross' picks up the pace once again. Whilst it does slip into the trap of the odd clichéd lyric, the glimmering keyboard action of the closing bars definitely works to redeem it before the howling vocal of 'Snake Oil' begins. Whilst it might be an exasperating comparison between British guitar bands, there's definitely something Alex Turner-esque about those surreal lyrics and that simple, driving structure. It's one of the most basic tracks on the album, but don't let that fool you into forgetting its brilliance.
Whether or not it's meant to, the title of the track 'Night Swimmers' seems to tie in with the moody blue-black image on the album cover. It's the most traditionally Foals-y sounding song, brimming with intricate guitar-lines that wouldn't have sounded out of place on their 2008 debut. The lyrics of a single verse vary from almost trite rhyming couplets - moon/lagoon, anyone? - to Yannis begging someone to take his scars and "crumble them into stars". Distorted guitars and frantic handclaps surface as the song skitters towards its climax.
The influence of touring and the strain of being away from home have inspired thousands of songs. The gentle and plaintive 'London Thunder' is an ode to empty airports, red-eye flights, and the loneliness only huge cities can inspire. The song's opening and closing line - "I'm on the red-eye flight to nowhere, girl, how 'bout you?" - has got to be one of the most touching lyrics Yannis has given voice to since 'Spanish Sahara'. 'Lonely Hunter', the melancholic penultimate track, is an absent apology that doesn't stray far from the travelling theme. You only have to hear the line, "Love is the gun in your hand," once to imagine the sheer number of indie-bro tattoos it's going to inspire.
Whilst an album of only ten tracks can be disappointing, epic closer 'A Knife In The Ocean' clocks in at over 7 minutes, so don't be too downhearted! It's a fitting end to an album that's a little bleaker than any of Foals' previous releases. Whilst Yannis admits he's already desperate to get writing again, 'A Knife In The Ocean' paints the future in a colder light. Optimistic it might not be, but it certainly isn't a surrender. 'What Went Down' reminds us that alongside the tenderness, there's still plenty of fight left in Foals.
Track Listing:
What Went Down
Mountain At My Gates
Birch Tree
Give It All
Albatross
Snake Oil
Night Swimmers
London Thunder
Lonely Hunter
A Knife In The Ocean
Foals' new album, 'What Went Down', is out worldwide on August 28th. Click HERE to pre-order now via iTunes.
Keep an eye out for our new interview with Yannis (out soon on CDM)!
Watch the music video for 'Mountain At My Gates' below, as well as a sampler for the entire new album...
Load next