Review: Florence + The Machine - BBC Radio 1's Big Weekend, Norwich 2015.
Review: Florence + The Machine - BBC Radio 1's Big Weekend, Norwich 2015.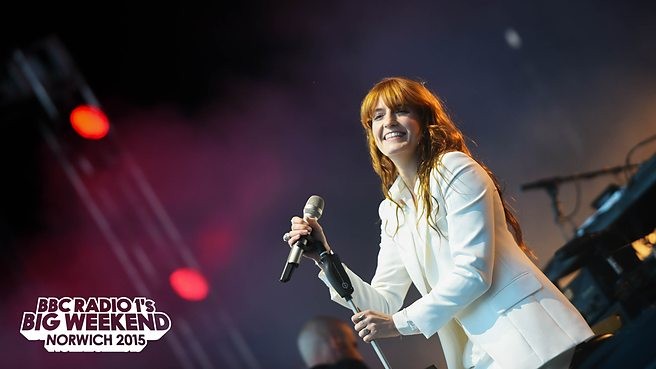 Radio 1's Big Weekend is renowned as an event championing the same breadth of music offered by its varied broadcasting schedule. I spent an eclectic afternoon catching sets from 5 Seconds Of Summer, Snoop Dogg, Charli XCX, Ben Howard, Fall Out Boy and David Guetta. As the evening drew in, excitement was building for Florence + The Machine. This was the band's first UK festival appearance playing songs from upcoming third album, 'How Big How Blue How Beautiful'. Suffice to say, they did not disappoint.
Hobbling onstage supported by her keyboardist and longstanding pal Isabella Summers, Florence took a moment to explain that she was going to be seated for this performance. Though this was for purely practical reasons - having fractured her "mesatarsal [sic]" at Coachella festival earlier in the year - the bar stool setup leant itself to a beautifully toned down set. Eat your heart out, Westlife. Denied the opportunity to hare around the stage as normal, Florence's vocal sounded measured and beautifully pitched throughout.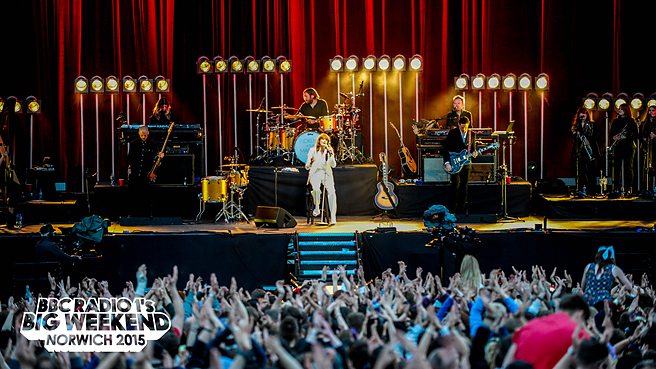 'What The Water Gave Me' opened the set, its brooding atmosphere given another subtler dimension by the acoustic setup. It was followed by Calvin Harris banger, 'Sweet Nothing', stripped and subdued into a tear-jerking ballad.
Despite her injury, Florence herself was as chatty as ever. She beamed as she gave her younger brother - a student at the Norwich-based UEA - a shout-out between songs. She told the crowd that he was looking for a girlfriend and that there was going to be an afterparty at his - embarrassing big sister double whammy! - before adding that, "JJ, this is a song about Granny." Sob.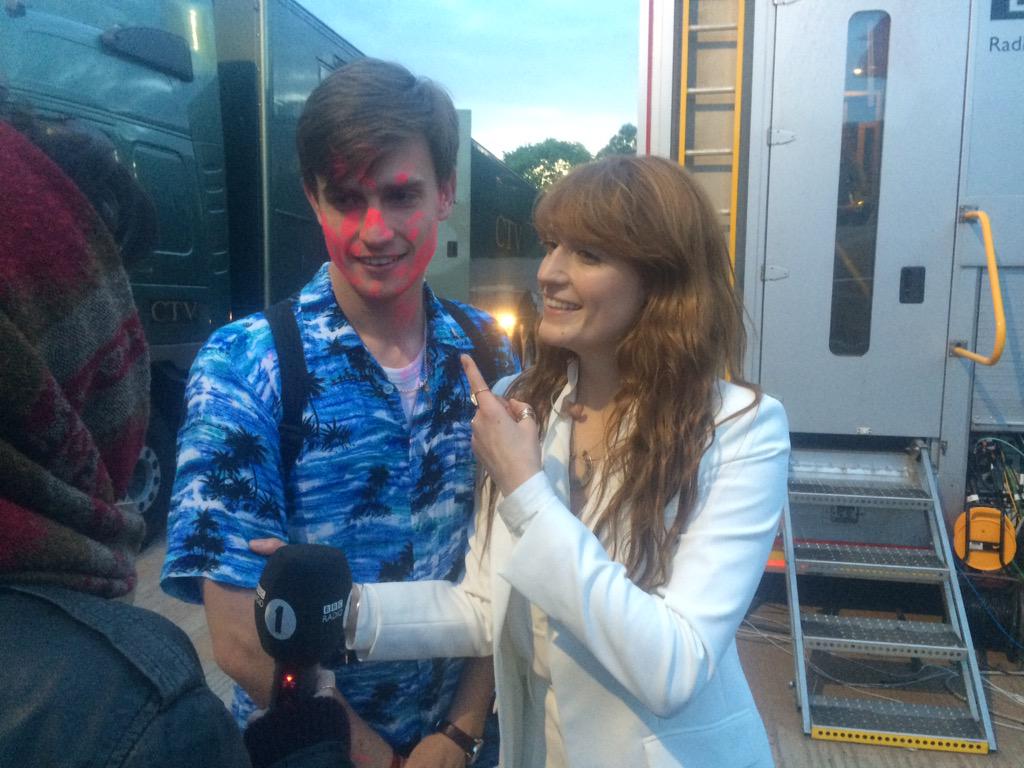 'Only If For A Night', the opening track from sophomore album 'Ceremonials', is fast becoming a somewhat unexpected live favourite. It's impossible not to notice how perfectly the backing singers complement the powerful lead vocal. The lyrics tell the story of an encounter Florence once dreamt of, where she encountered the ghost of her grandmother outside her old school. The ghost of her grandmother then goes on to give her some career advice; as ever, the band manages to ground a grandiose musical offering with a hint of real life.
The first new song to surface was title-track, 'How Big How Blue How Beautiful'. It was a treat to have my first listen be at a live show. The song crescendos far more energetically than the official snippet video suggests, before falling away in a majestic brass outro, courtesy of three instrumentalists added to the current incarnation of 'The Machine'. The sound is bluesier than ever before, somehow reminiscent of the cover of 'Jackson' she and Josh Homme did years ago for MTV Unplugged. By contrast, the jangling 'Ship To Wreck' that followed was full of reckless pop bombast that couldn't help but overflow into the massive 'Shake It Out'. The entire crowd belted along to those anthemic choruses without a hint of irony whilst everybody at the front danced their arses off.
The final new song of the set was the cataclysmic 'What Kind Of Man'. That guitar riff descended on Earlham Park like the four horsemen of the apocalypse. Even if you've heard it a considerable number of times by now, it still has the power to make your breath catch. The backing-singers chanting "back, back, back against the wall" probably sent shivers down the spines of even the most stoically disinterested Muse fans.
By this point it was obvious that the set was soon to wrap up, so for most fans it was a relief to hear the familiar harp intro to the only 'Lungs' track from the night, a euphoric 'Dog Days Are Over'. Even from her bar stool Florence encouraged the crowd to really go wild, insisting that, "You're gonna need to jump all of the jumps that I can't - and I jump a lot!" By the time she limped off stage, propped up this time by guitarist Rob Ackroyd, you'd have been hard pushed to find anyone who didn't have a smile on their face.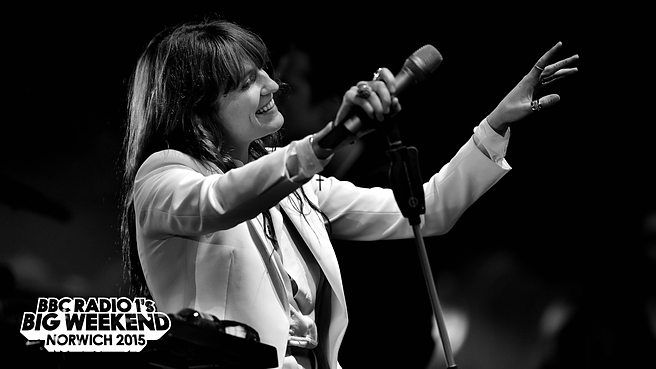 Set List:
What The Water Gave Me
Sweet Nothing
Only If For A Night
How Big How Blue How Beautiful
Ship To Wreck
Shake It Out
What Kind Of Man
Dog Days Are Over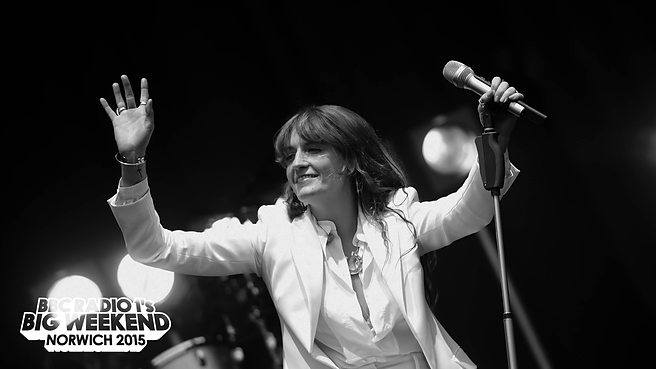 Watch Florence's performance of 'Ship To Wreck' live below (+ the full set)...
Load next