Review: Boots, High Høøps and Marijuana Deathsquads - The Echo, November 2015.
Review: Boots, High Høøps and Marijuana Deathsquads - The Echo, November 2015.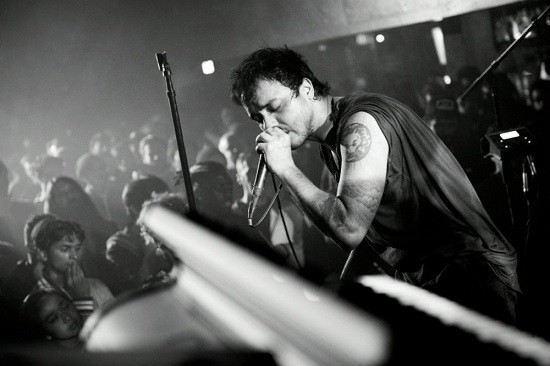 After nearly two years of being known primarily as a producer for artists such as Beyoncé, Run The Jewels and FKA twigs, Boots has finally stepped out on his own. His debut album 'AQUARIA' was released earlier this month, and he performed his first headline Los Angeles show earlier this week as part of Red Bull Sound Select's 30 Days In LA series of gigs throughout November.
Opening the night was High Høøps, the DJ outfit of New Zealand native Jordan Arts. His performing attire – a thick sweater slung over his shoulders, matched with a loud, orange, short-sleeved shirt – mirrored the juxtaposition of this chilly late Autumn night against the Summery, pool party vibe of his music. Summer is everywhere in High Høøps' set - right down to the neon sign at the front of the stage depicting the act's name, which features a lilting palm tree. His house-inspired tracks prompted interest from the audience, particularly his reworking of Stardust's 1998 hit, 'Music Sounds Better With You'. Arts' set was well-received by the growing crowd, particularly when recording and looping live vocals and piano melodies, layering these over repetitive beats and playing with texture throughout.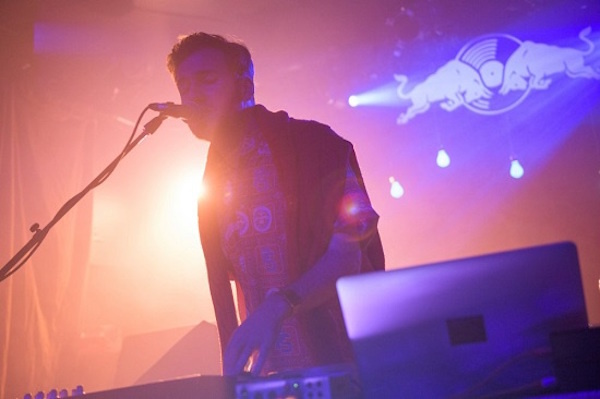 The next act on the bill, Marijuana Deathsquads, certainly brought a unique live music experience. The Echo's poky stage was no match for their set-up: only the band's two (that's right, two) drum kits could fit up there, forcing the remaining five members of the seven-piece noise/hip-hop outfit onto the floor. Audience members formed a loose crescent around a table at which two vocalists screamed into microphones and the three others fiddled with laptops. Their songs, not easily distinguishable from each other, are built around the energetic speed of the band's two drummers, with the other members seemingly independently creating their part of the sound, like workers at a machine, each with an important but indiscernible role to play. Onlookers seemed bewildered and perplexed, but also entertained.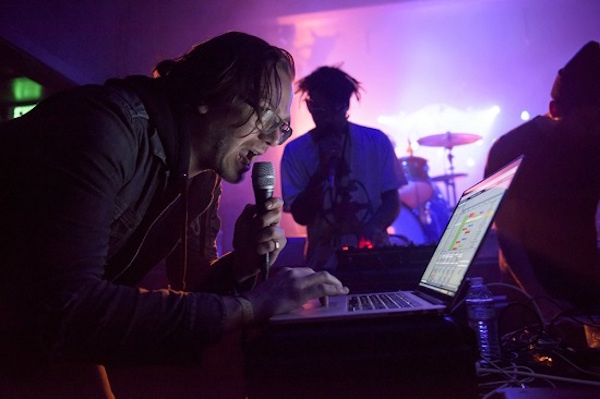 Despite keeping his set to a surprisingly brief eight songs, Boots brought some impressive material to the stage. Swapping between a drum-pad at stage left and an electric guitar stage right, the energy of his performance is admirable. Current single 'C.U.R.E.' – a jittery and fast-paced satire about money-making that exhibits the influence of working with Run The Jewels – is a highlight, showing Asher to be a more engaging performer when freed of the weight of an instrument around his neck. However it wasn't until 'Sheep / Lookin' Muthafucka (Lude II)' - a nimble, wordplay-filled rap track and the only cut from last year's 'WinterSpringSummerFall' mixtape to make it into the set - that Asher presented an element of fun within his performance. While other songs, including 'Earthquake' and the grungy 'I Run Roulette', succeeded in rumbling the 350-capacity venue, they are rather lacking in humour, something that could actually be said of the set as a whole.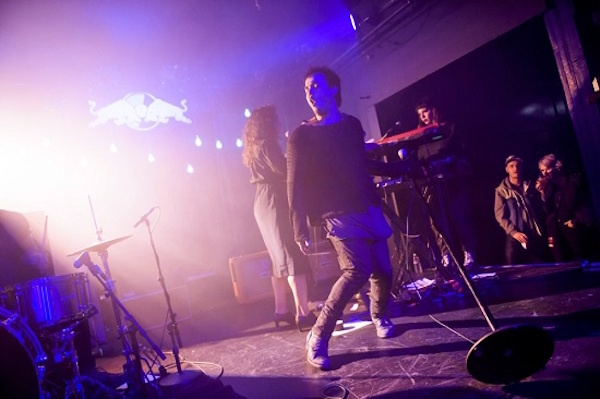 It's evident that something's not quite worked. Perhaps it's Asher's original status as a producer that means that, because of the intricate and controlled way they are constructed in the studio, his tracks don't translate easily to a live setting. It could simply be that the audience didn't get the show they expected and thus were frugal with their adulation. Whatever the reason, the crowd seemed underwhelmed. And disappointingly so, because Boots, and his songs, are really, really good. An extra melody or two wouldn't hurt 'AQUARIA', but the generally indifferent reception the album received at The Echo was certainly undeserved. For his encore, a cover of John Lennon's 'How Do You Sleep', the response was a little warmer, but it was too late – the night was over.
His live show should not detract from Asher's abilities as a producer or musician. It does, however, highlight the sonic fragility of 'AQUARIA'. The album is produced, mixed and mastered to a tee, and taking its songs out of the studio was always going to be a challenge. Perhaps he needs a larger venue, a longer set-list, or maybe just a more enthusiastic audience. But for now, the Boots experience remains best on record.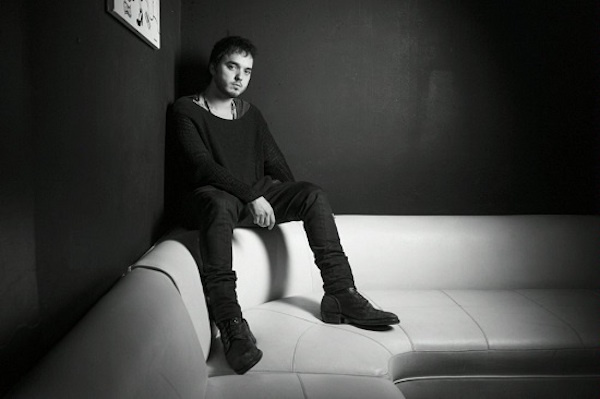 Set List:
AQUARIA
C.U.R.E.
Bombs Away
I Run Roulette
Oraclies
Earthquake
Sheep / Lookin' Muthafucka (Lude II)
Encore:
How Do You Sleep [ John Lennon cover ]
Load next