Review: 10 things you need to know about Florence + The Machine's live show.
Review: 10 things you need to know about Florence + The Machine's live show.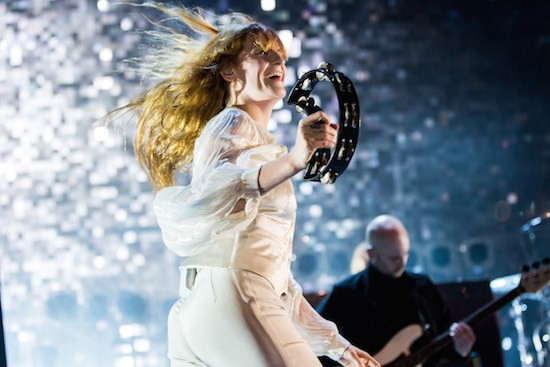 Because we at Coup De Main are renowned for our impatience, we just couldn't wait until November 21st to see Florence + The Machine grace Vector Arena's stage in Auckland, we recently took to Sydney to see her perform at the glorious venue of the Sydney Opera House Forecourt - an entirely unforgettable show, that has just made us even more excited for her upcoming appearance in New Zealand.
We don't wanna make you too jealous, but we've compiled a list of 10 things that were complete highlights from the show, just to get you even more anticipated for the show...
#1. Her new stage set-up is awesome, it features a wall of shimmering tiles that change colour throughout the show, and add to the spectacle of the show.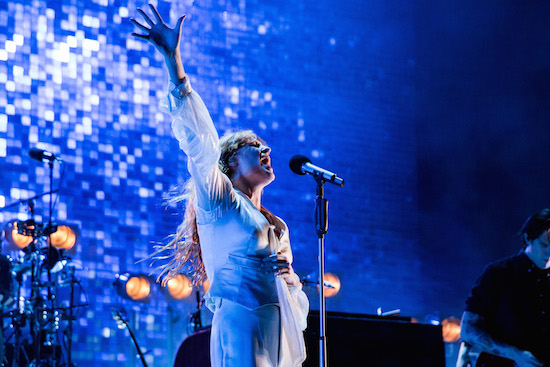 #2. As Florence does, she loves to run around barefoot throughout the show. At this show, she ran the length of the Opera House Forecourt, ending up at the top of the stairs. I can't wait to see how she manages to run around Vector Arena.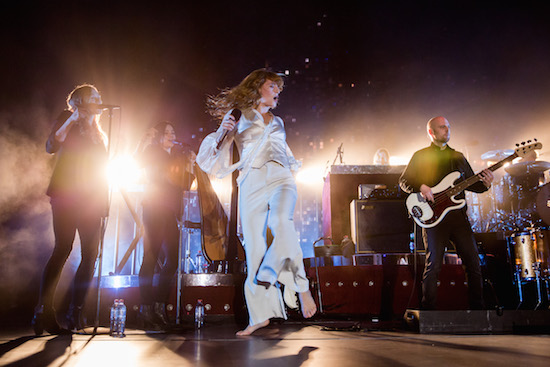 #3. Florence's enormous touring party makes the live show all the more impressive - from her back-up singers, to her incredible horn section, particularly showcased through the album's title-track, 'How Big How Blue How Beautiful'.
#4. Our absolute favourite song from 'How Big How Blue How Beautiful' is now on the set-list. Yep, that's right, you can now experience the wonder of seeing 'Third Eye' live. There's nothing greater than screaming, "You are flesh and blood / And you deserve to be loved / And you deserve what you are given," alongside Florence - I can attest to that fact.
#5. She has an all-new array of merch - from a necklace with the album symbol, to a raglan shirt modelled by Florence herself:
Please, just take all my money, Florence.
#6. The show was also the same day as Neil Young's birthday, and she paid homage to him through singing a cover of his song 'Only Love Can Break Your Heart'. It was amazing.
#7. Two fans made their way onto stage for a heartwarming hug with Florence - so adorbs! Check out a picture of it:
#8. Despite the rain, Florence encouraged everyone to take off a piece of clothing in the air and wave it in the air - so everyone took off their ponchos and waved them in the air like they just didn't care. It was pretty magical.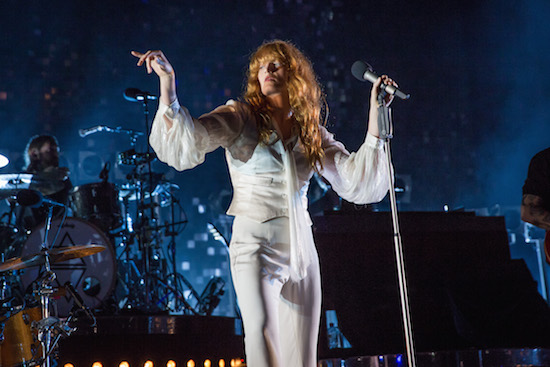 #9. She played 'Mother' as her encore, and it rocked. Despite being the last track of her latest album, and not a single, it drew sing-alongs from the entire crowd, who lapped up their final moments of Florence.
#10. At the show the following night (Saturday, 14th November), there was a minute of silence for the terrorist attacks in Paris - where everyone held up torches and lighters in memorial. She then dedicated 'You've Got The Love' to the tragedy.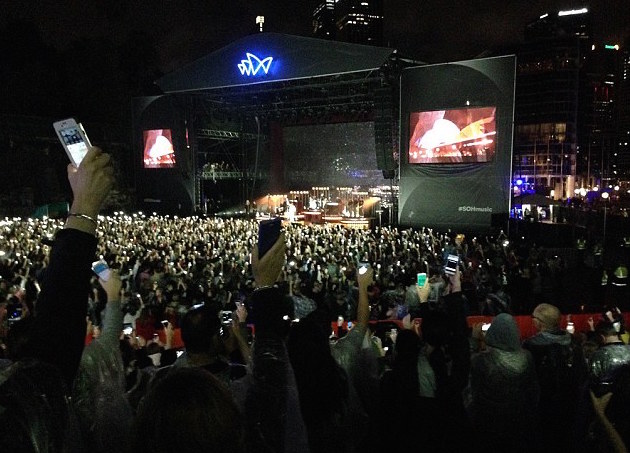 Set-list:
What the Water Gave Me
Ship to Wreck
Third Eye
Bird Song Intro
Rabbit Heart (Raise It Up)
Delilah
How Big, How Blue, How Beautiful
You've Got the Love (The Source cover)
Only Love Can Break Your Heart (Neil Young cover)
Cosmic Love (Acoustic)
What Kind of Man
Queen of Peace
Spectrum
Shake It Out
Dog Days Are Over
Encore:
Mother
Drumming Song
Limited tickets are available for Florence + The Machine's Vector Arena show, click here to purchase them.
Watch the 'Delilah' music video below…
Load next