Watch: Florence + The Machine performs 'Hunger' live on The Tonight Show.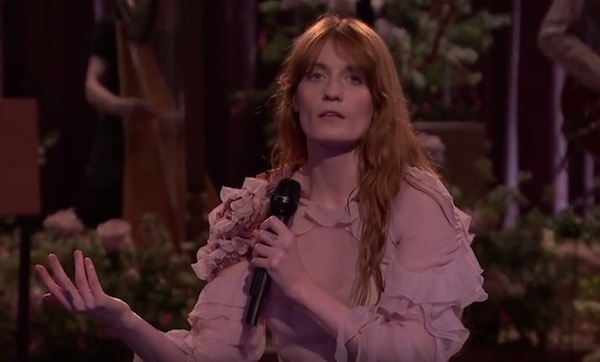 Florence + The Machine appeared on The Tonight Show Starring Jimmy Fallon tonight to perform her new single, 'Hunger', with an introduction from Fallon during which he voiced all of our own feelings - we too cannot wait for Flo's new album!
Watch the performance below...