Big Day Out Sydney 2013 Part IV - The Killers.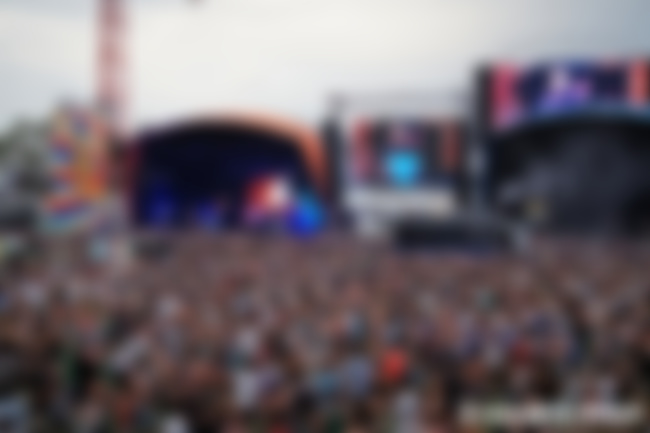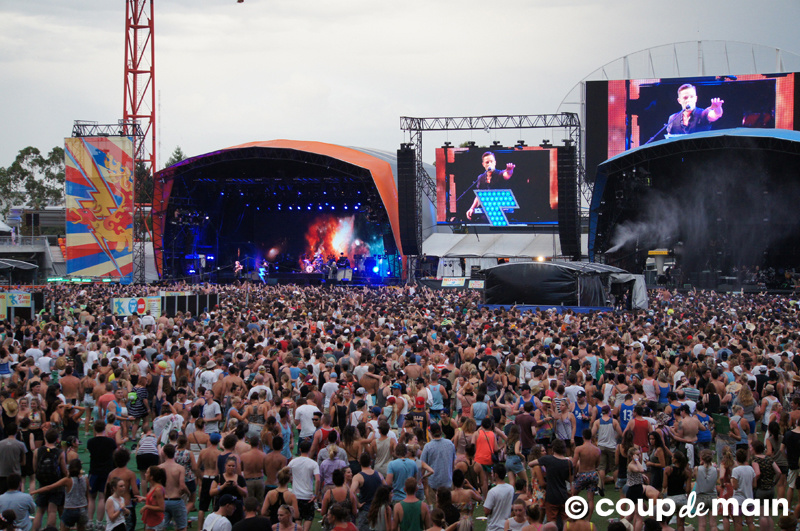 Whilst walking away from our Childish Gambino interview, we could hear the deafening sounds of a Sydney crowd singing along to 'Mr. Brightside' at the top of their lungs... meaning only one thing - The Killers had begun their set.
Playing in front of a giant video screen, frontman Brandon Flowers paraded around a giant lightning bolt which glowed in front of his keyboard, proudly looking out - and at times, reaching towards with his arms wide open - to the packed-out arena. 'Smile Like You Mean It' and 'Spaceman' had the crowd going wild and the band's sound translated well across the stadium.
Flowers strutted around the stage like a pro, belting out hits that kept the crowd dancing and screaming. Running through a stream of singles from all their four albums, The Killers were every bit as much a headlining act as you could have hoped. The pyrotechnics during 'Miss Atomic Bomb', as well as the crowd-participation during 'Somebody Told Me' and a verse of 'Don't Dream It's Over' by Crowded House, had me hooked well and truly.
Possibly my highlight of the entire day, were the glitter canons and prolonged "I've got soul but I'm not a solider..." refrain, during 'All These Things That I've Done'.
Closing song 'When You Were Young' really showed The Killers had the crowd in the palm of their hands... and after ten years, they ain't slowing down.
Set-List:
Mr. Brightside
Smile Like You Mean It
Spaceman
Jenny Was a Friend of Mine
Miss Atomic Bomb
Bling (Confession of a King)
Human
For Reasons Unknown
Somebody Told Me
A Dustland Fairytale
Don't Dream It's Over [Crowded House cover]
Read My Mind
Runaways
All These Things That I've Done
When You Were Young
Next: 2013 SYDNEY BIG DAY OUT PART V - FOALS - click HERE.
Previous: 2013 SYDNEY BIG DAY OUT PART III - YEAH YEAH YEAHS - click HERE.