Interview: 2020 Must-Know - Oscar Welsh
Interview: 2020 Must-Know - Oscar Welsh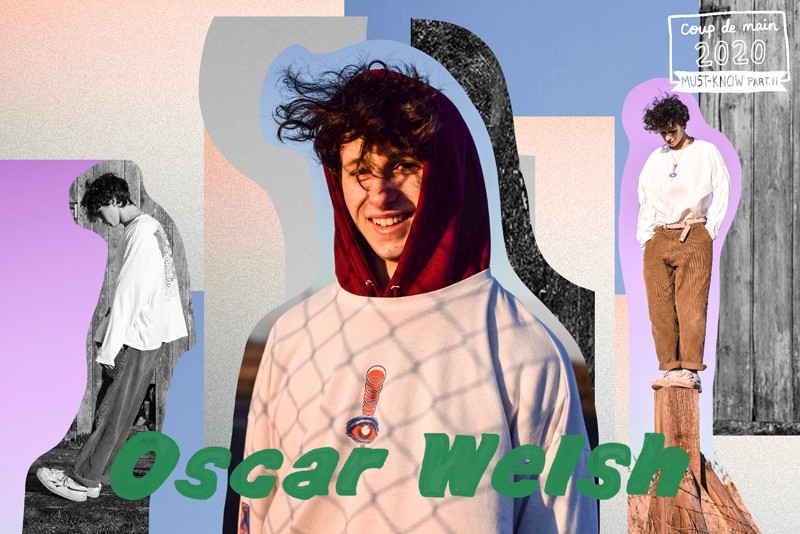 If you've been looking for a song to surmise the current worldwide climate, look no further than Oscar Welsh's aptly titled 'Weird Times', where he sings, "I don't really like these weird times / I just kinda really wanna run away." Having started work on the new song a week before lockdown began, 'Weird Times' not only reflects on the world's current state, but also takes a moment to recommend some of Welsh's favourite artists, including Frank Ocean, Daniel Caesar, Beabadoobee, and more.
'Weird Times' follows his debut single 'Get Yourself To Sleep' from earlier this year, which sees Welsh asking earnestly, "So won't you tell me that you love me?"
Welsh writes and produces all his own music, and with more music on the horizon very soon (his new single 'S.A.D' was inspired by his experiences with Seasonal Affective Disorder), Welsh hopes to inspire his listeners to make music themselves, and "to have that moment they never forget when they hear the music."
MUST-LISTEN: 'Get Yourself To Sleep', 'Weird Times', 'S.A.D'.
YOU WILL LIKE, IF YOU LIKE: Rex Orange County, Temporex, Christian Leave, Declan McKenna, Yellow Days… and traipsing through the countryside at sunset.
COUP DE MAIN: Why did you want to release 'Get Yourself To Sleep' as your debut single?
OSCAR WELSH: I used to play my music to different people and ask them whether they liked it. I really, really sucked at it for so long, so for most of my life, I didn't have great reactions. People used to pretend they liked my music, especially friends and family, and I could always tell when they didn't like it. 'Get Yourself To Sleep' was the first song I played to people and they were like, "Okay, this doesn't actually suck," and so I guess I just released it.
CDM: When did you write 'Weird Times'? How does it feel for you thinking about the lyrics of that song in the context of what is going on in the world right now?
OSCAR: I wrote it because so many people refer to the Corona times as 'Weird Times'. I don't know whether it's just me, but a lot of people seem to call it that; not even referencing the song. I started writing it the moment the 'Weird Times' started (maybe a week before lockdown), which was right as the weather became really nice in the UK. So I had loads of time alone, and with the sun. So I just sat in the sun all day writing lyrics. I guess that it's just about missing friends - the lyrics sound romantic, but there's no girl in real life that it's about. One of the lyrics' messages that some people don't always pick up on is that I refer to a lot of my favourite artists that I'm listening to, to help me get through lockdown - 'Caesar' - Daniel Caesar, 'Frankie' - Frank Ocean, 'Beabadoobee doo' - Beabadoobee, 'Lacy' - Steve Lacy, 'Woozy' - Still Woozy. It's me just trying to recommend some good music to help you pass time.
CDM: What was running through your mind while writing your new song 'S.A.D.'?
OSCAR: As it started getting cold outside, I had a relationship end. I'm also borderline a self-diagnosed Seasonal Affective Disorder (S.A.D) sufferer. So these two things combined to create the song.
CDM: How does your songwriting process work?
OSCAR: I have loads and loads of half-finished sounds floating around in my laptop with filenames such as 'cool beat.mp3' or 'lol.wav', and sometimes I'll just grab them and just try and make something. Most of the time it doesn't work out, and I'm left with another failed song, but when it does work, and I like it, I'll release it.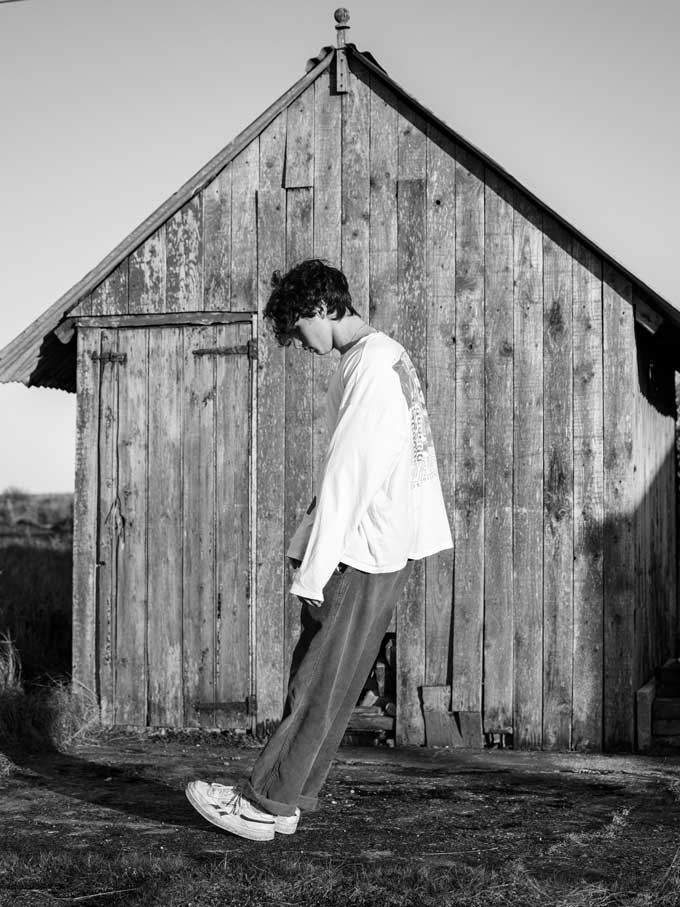 CDM: Do you write your lyrics specifically for the songs, or do you write poems or prose and then evolve them into song-form?
OSCAR: No, I don't write poems, although I'm definitely inspired by some old school hip hop like Wu-Tang Clan and A Tribe Called Quest, I have a close friend named Chanze who turns loads of cool music like that my way. Those 90s-00s hip hop artists use some poetic techniques and I like to think I do as well.
CDM: Lyrically, what's your favourite song that you've written?
OSCAR: It's still to come. The EP will have a few tracks you haven't heard yet, which will have some of my favourite lyrics.
CDM: What do you think is the difference between a good song and a great song?
OSCAR: My old piano teacher told me that a great song is a song that sounds just as good when you play it just on a piano with no production behind it. So when I'm writing a song, I will always make it jammable on a piano, otherwise, it will probably suck. I personally think that it's all subjective though anyway, and that there's no real way to distinguish between a good song and a great song.
CDM: At what age did you write your very first song ever, and what was it about?
OSCAR: I wrote my first ever song when my school teacher told me I was too short to run the hurdles race on sports day. Anyway, on sports day back in Year 8 (13-years-old), I insisted on running the race, and somehow I broke the school record with my time. It was really weird because I was laughed at for being so not-sporty, but I guess I was just really angry, so I just ran it really fast. So I wrote a song about that called 'Hurdles'.
CDM: What do you hope for people to take away from listening to your music?
OSCAR: I feel like my favourite songs always take me back to the time when I first heard them. Like, I'll always remember the moment when I first heard Still Woozy. Me and my friend were chilling in an abandoned house we found, and he was showing me tunes. So I just want people to have that moment they never forget when they hear the music - and will maybe make them want to create music, like how Still Woozy made me want to create music.
CDM: If O.S.C.A.R. W.E.L.S.H. were an acronym, what would each letter stand for?
OSCAR: O - Loves Orange juice.
Super duper in love with his dog.
Critical of himself.
Animals - if I didn't discover music I would've probably done something like animal rescue. My family have rescued random animals like alpacas and pigs that needed re-homing.
Really really likes Stevie Wonder.
W - Not actually Welsh.
Excited by sunsets and old vintage things.
Lame at skateboarding.
Slaves away at his laptop making music.
Hates the cold.
CDM: What can you tell us about your upcoming EP?
OSCAR: It's going to be an insight into so many things that affect our young generation - including the craziness of coronavirus ('Weird Times'), to the struggles of mental health ('S.A.D').
CDM: What's on your bucket-list?
OSCAR: I don't really have a bucket-list but I always thought I've made it in life if I meet all the artists on my playlist, including Stevie Wonder.
CDM: If you could steal one thing without consequence what would it be?
OSCAR: A Ferrari. I love my Fiat Panda but it's pretty unattractive.
CDM: If you were a country, what would be your national anthem?
OSCAR: 'Mr Blue Sky' - Electric Light Orchestra.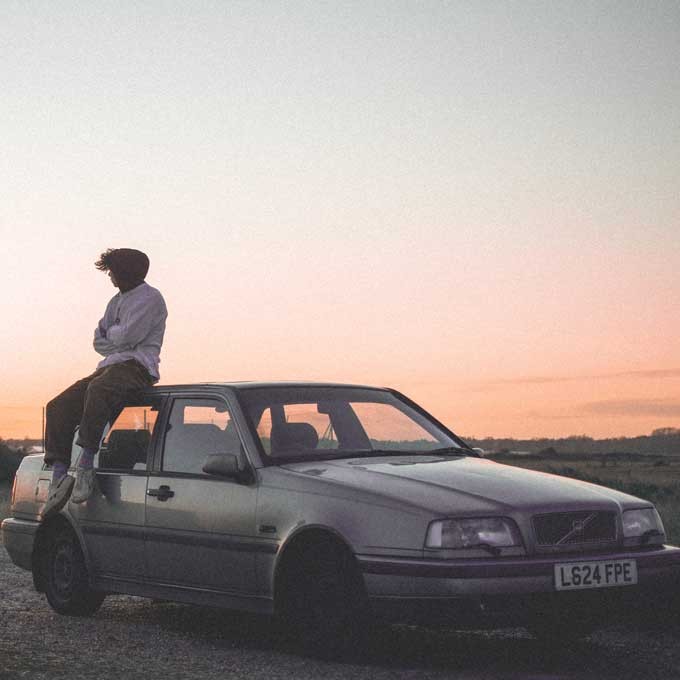 CDM: What are your top five necessities for isolation/quarantine/lockdown?
OSCAR: My bicycle, my pig, my dogs, my family, and my music-making things.
CDM: You're one of our 'must-know' artist picks for 2020… who are yours?
OSCAR: I think he's already on the list, but Monsune is someone who's definitely gonna smash 2020. I also think Remi Wolf, Sam Wise, Mills., and my friend JYLPO are ones to watch. I can definitely see a generation of indie/anti-pop artists starting to grow, and it's so amazing you guys consider me as one of those rising artists, thanks x
Watch the 'S.A.D' music video below...
Load next