Listen: Orla Gartland's new song 'I Go Crazy'.
Listen: Orla Gartland's new song 'I Go Crazy'.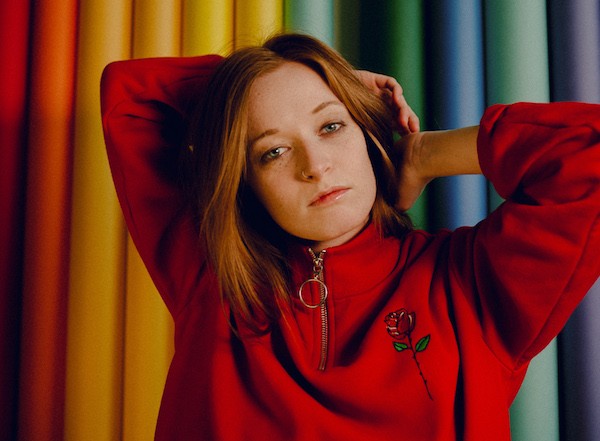 Orla Gartland has returned with new single 'I Go Crazy' - her first new music since featuring on Great Good Fine Ok's 2016 song, 'Shapeshifting' - which channels the Stevie Nicks classic, 'Edge Of Seventeen', and showcases Gartland's knack for penning infinitely relatable lyrics.
About her new song, Gartland says: "I wrote 'I Go Crazy' after telling a boy I loved him for the first time and not hearing it back. (That feeling SUCKS, as you might imagine). I was in the studio with my producers the next day and they knew something was up... it wasn't long before I'd poured my heart out and written the lyrics. On the studio wall there's a little poster of Stevie Nicks that says, "What would Stevie do?" - I was definitely channeling some 'Edge Of Seventeen' vibes whilst we brought the song to life!"
And about what to expect from her upcoming: "This song is the first of a bunch of new tracks I really love. For me the last couple years have been a bit of a musical soul search and finally I'm making music that feels like a very pure, undiluted version of me. So lots more to come!"
Listen to 'I Go Crazy' below...
Load next