Maude Latour shares new song 'Block Your Number'.
Maude Latour shares new song 'Block Your Number'.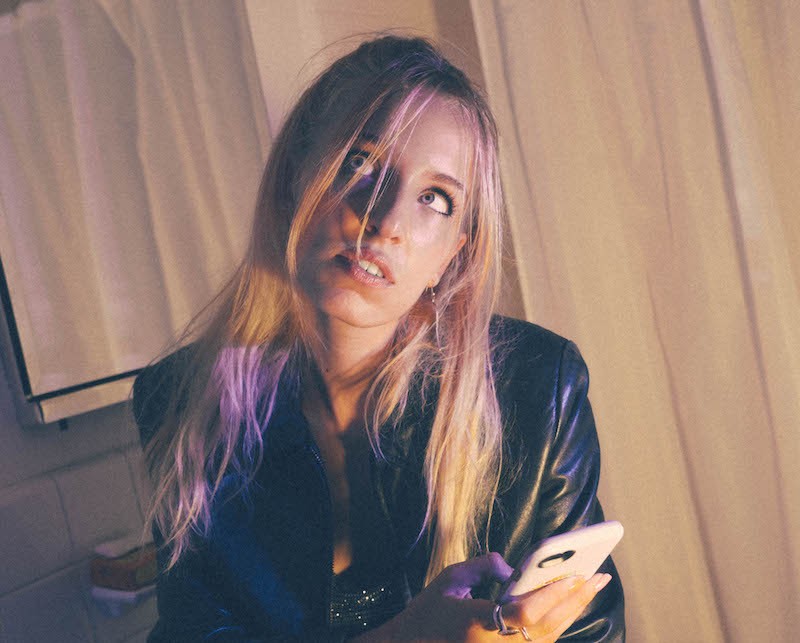 "It is truly every secret I've kept. It is my journal exploded, it is a collection of perfect sentences that I use to let myself fall asleep," Maude Latour shares about the release of her brand new single, 'Block Your Number', a rush of emotion in song-form, with Latour reminiscing on the end of a relationship ("So I just relive, miscommunications / And then I go back to our last conversation," she sings in the build-up to the chorus).
About the sound of the song, Latour shares: "Block Your Number is the culmination of all of my influences simultaneously with the arrival of a world that I know is distinctly mine. When I finished this song it shook my world. It is precisely my cinematic, omnipotent, and uncharted explosion of my brain. It is the lyrical romantic world I've built with God, the absolute freedom I've built with my guitar, and my inner monologue of obsessive compulsion. I've never heard anything like this before, but it is still exactly the combination of my life long idols: Regina Spektor, Joni Mitchel, The Strokes, Vampire Weekend, Lana, Lorde, 100 gecs-- and somehow it is the most 'me' thing that could exist."
She further shares, "The chorus is a world I've been working on for a long time. I initially had that exact idea for those lyrics in the middle of a conversation breaking up with my now ex. I told him to pause, and got out my phone to record a voice memo, and mumbled those words into the microphone. He jokingly laughed, knowing that this would turn into a song one day.
That story just goes to show what this song is to me. It is absolutely everything I wish to give--- it is me giving everything. Absolutely everything. I almost feel like I can die after this song. It proves to me where my music is going-- the uncharted depths of my soul, an explosion of total freedom, in a sound and style that is becoming my truest, purest self. I can see the world I am entering so clearly. It is my home.
I bet half of the people who hear it will HATE it and half of the people will literally transcend out of this world. It's so insane. It's polarizing, it's a drug, it's addicting. It's the craziest feeling in the world."
Listen to 'Block Your Number' below...
Load next