Meet the women astronauts in 'One Strange Rock'.
Meet the women astronauts in 'One Strange Rock'.
The ten-part global event TV series 'One Strange Rock' is set to premiere tonight on SKY TV, 'Gasp', and to celebrate the show airing on SKY TV, we've decided to celebrate the very strong, talented women astronauts who have been involved in the making of the show.
Though the show was not originally intended to have astronauts included, the series' showrunner Arif Nurmohamed highlighted the importance of finding authentic storytellers, especially those who connected with the larger themes of the series - and who better than those who spend so much time away from Earth, looking down at our planet? It gives astronauts an entirely different perspective from everyone else who inhabits our planet, and adds a totally unique touch to the series.
Alongside astronauts like Chris Hadfield (whose 'Space Oddity' cover from space went viral), the women involved in NASA and space adventure are equally as impressive - and we've put together some information on each of them for you below…
PEGGY WHITSON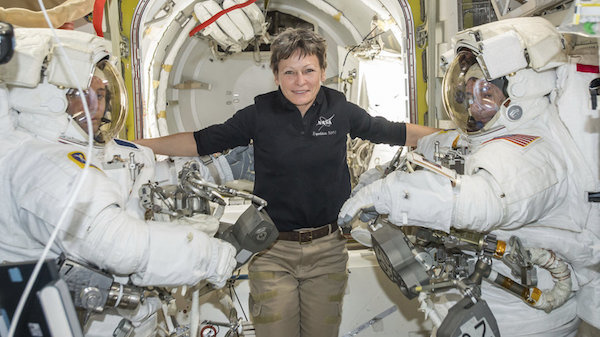 Peggy is something of a legend - she set a NASA record on her third journey to space for spending the most days ever in space, with a phenomenal 665 days spent in outer space.
Peggy also featured on the cover of National Geographic's March 2018 edition to promote 'One Strange Rock' - check out the cover: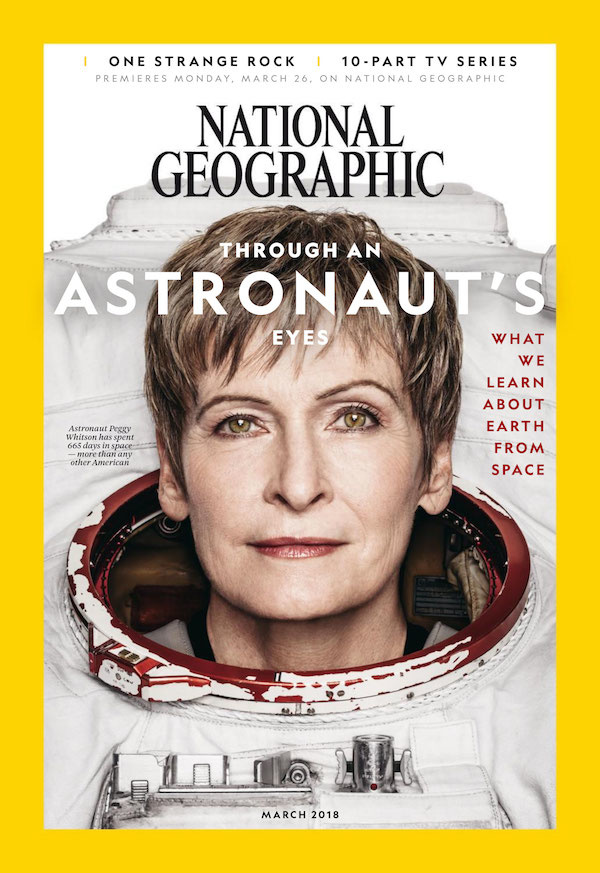 About the importance of looking beyond Earth, Whitson has said: "Life needs to spread beyond this world, because there can always be another catastrophic event that will end life here as we know it now. … Exploration has to continue so that we can continue. Philosophically … it's important that we expand."
NICOLE STOTT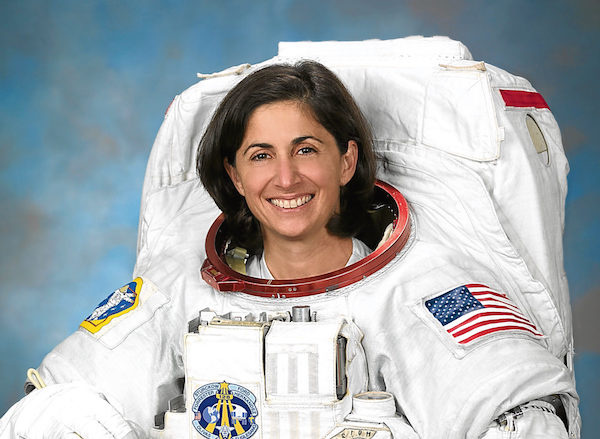 Nicole worked for 27 years at NASA, and only recently retired in 2015. During her time at NASA she flew two spaceflight missions (one of which was a 91 day mission on the International Space Station), and she was notably part of the first ever NASA Tweetup in 2009 - where astronauts were able to tweet directly from the space station.
Aside from spending time in space, Stott worked various other positions for NASA, including a Flight Simulation Engineer, as well as many other jobs relating to the Space Shuttle program. About what she loves about 'One Strange Rock', she said: "That's one of the things I loved about the episodes 'One Strange Rock,' is that I think those colours and the essence of it is pulled out in a way like I haven't seen before. And as a person who now my whole life mission in life now is to take and I think every one of us, in our own way, has this mission, is how do we share the same flight experience so that everyone else that we meet can share in that experience some way? I'm using art. We have professors."
MAE JEMISON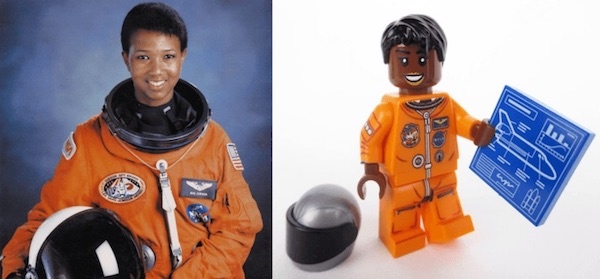 She was honoured with her very own LEGO toy set to celebrate the 25th anniversary of her space travels - so there's no denying the sheer importance that Mae Jemison has had on the world. It was part of their 'Women Of NASA' set last year to celebrate the strong women who often aren't heralded as much as they should be.
Jemison takes the lead of the show in episode four of 'One Strange Rock', 'Genesis', explaining that, "As a child, I was fascinated by the question, 'Who am I? What am I?'"
About what she wants the show to achieve, she says: "What I'm hoping 'One Strange Rock' does is it takes us through the story of Earth's lifelessness becoming life, what we see going to many different countries, seeing different cultures, seeing different from the smallest microbes to the largest mammals, that we belong here, that we're connected. So as people are able to do that, then hopefully they'll be able to understand that they have a responsibility and they also have the power and the authority and the right to intervene and do something so that this remains our home."
One Strange Rock premieres Wednesdays from 25th April, 7.30pm on National Geographic on SKY (Channel 72). Find out more here.
Watch the 'One Strange Rock' trailer below…
Load next